Dis what's inside a USB flash drive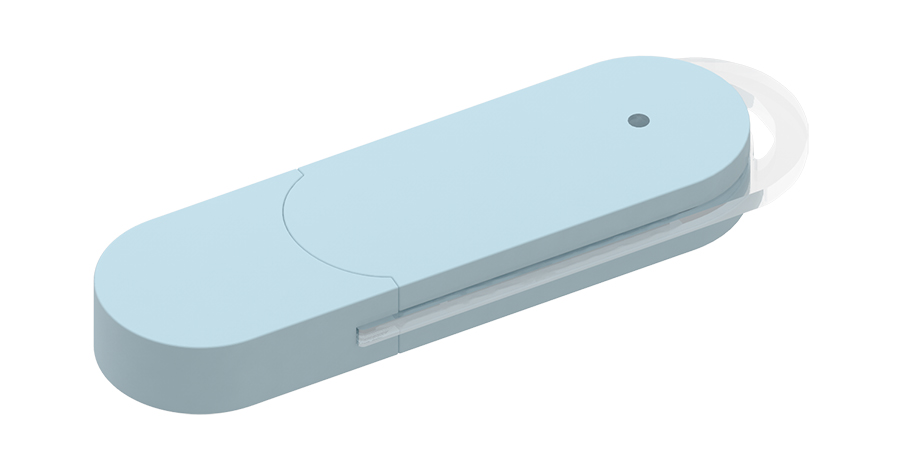 A USB flash drive is a mass archiving system that enables the easy  transfer of data between devices as a result of a universal serial bus (USB) interface. Due to its compact size, ease of use, and sizeable internal memory, the USB flash drive is the perfect instrument to transport and transmit data.
PCBA or COB?
Here are the different types of Chips.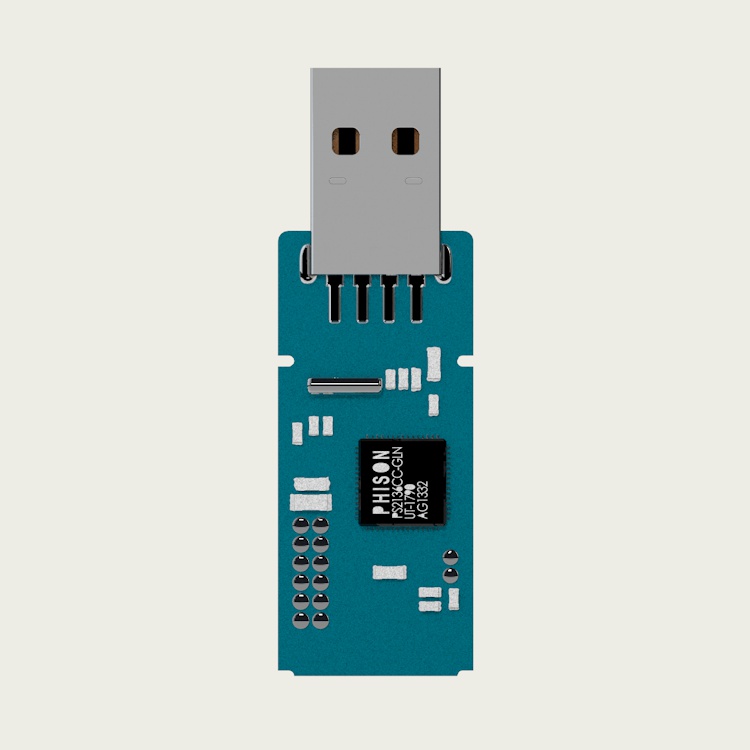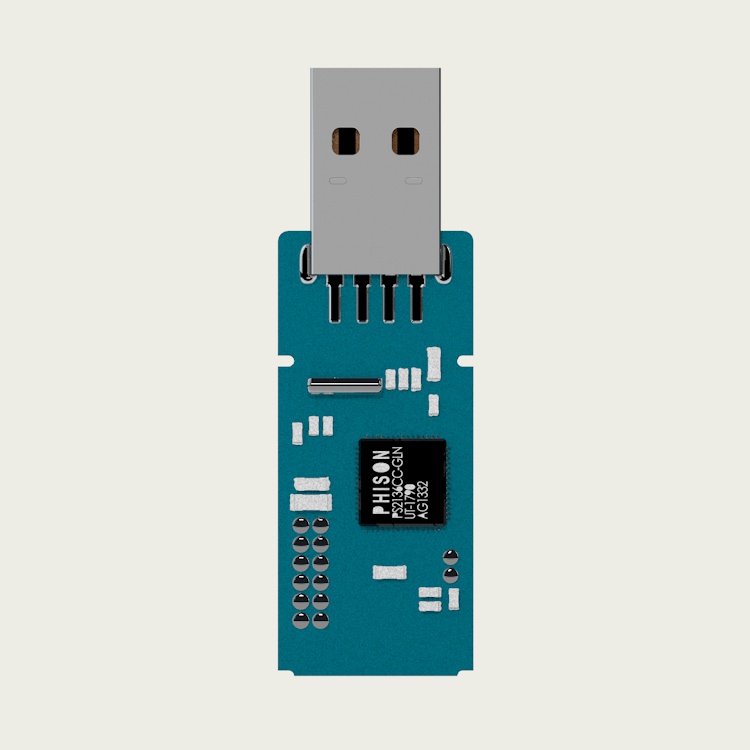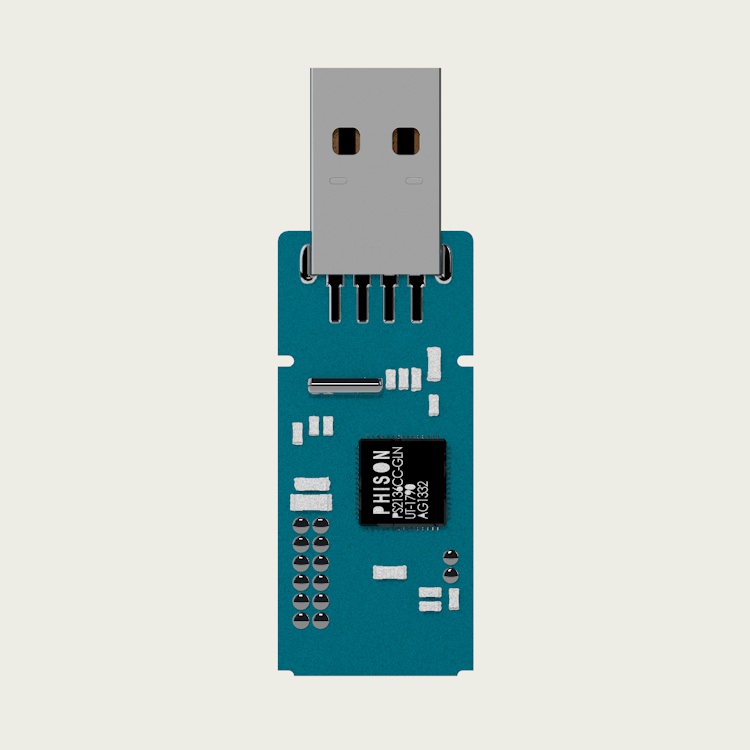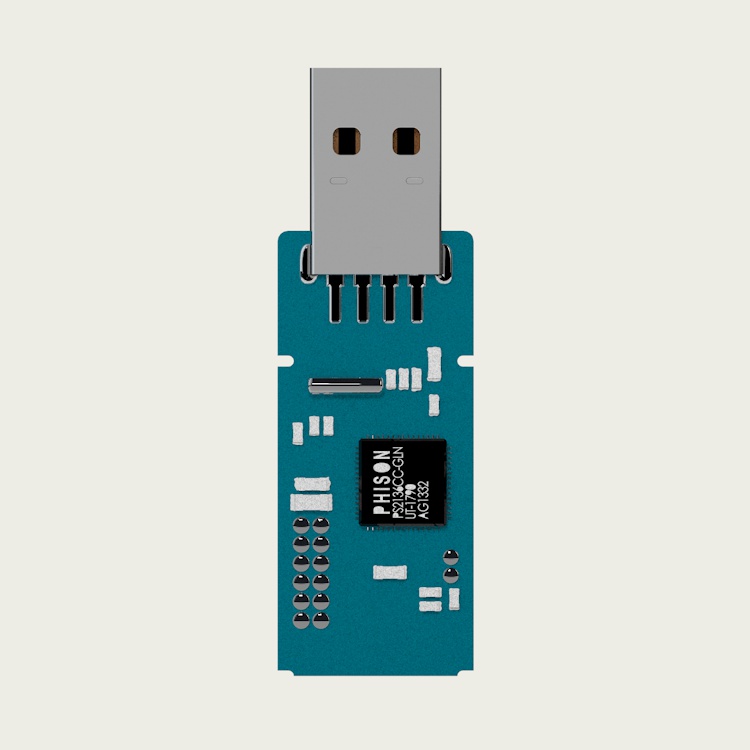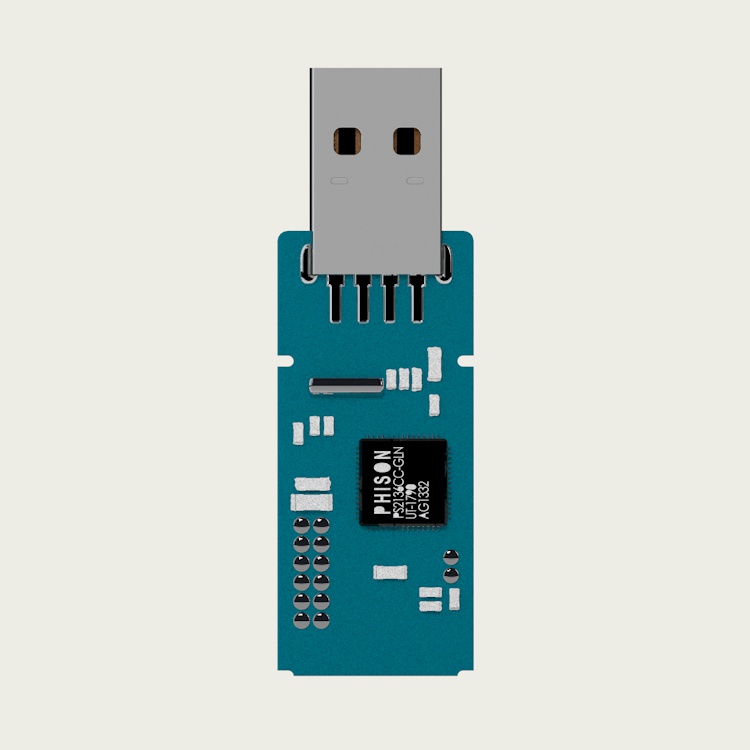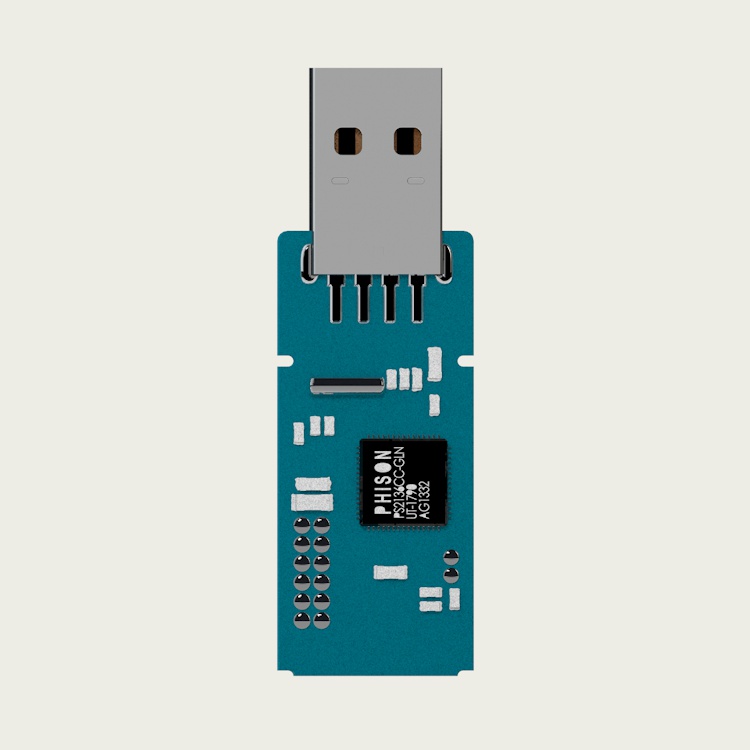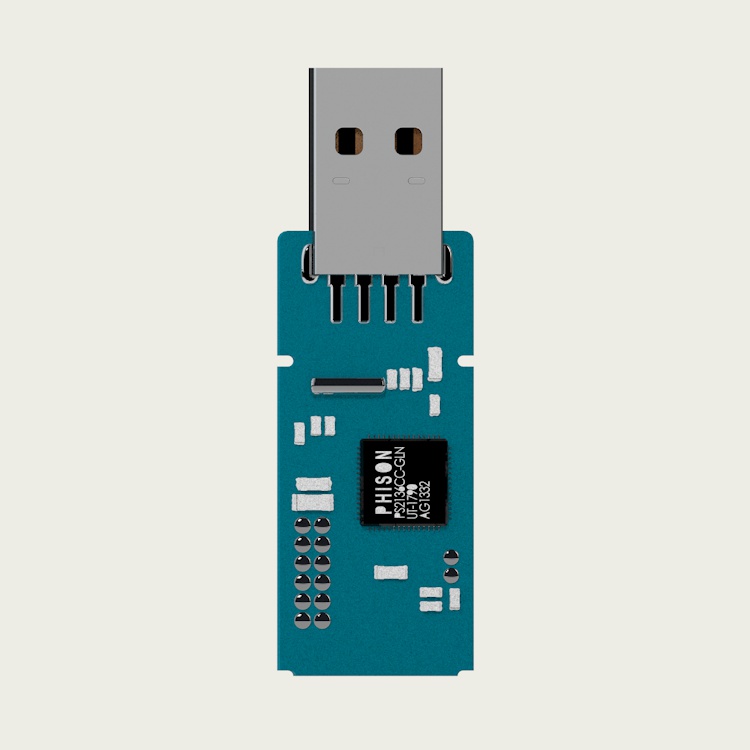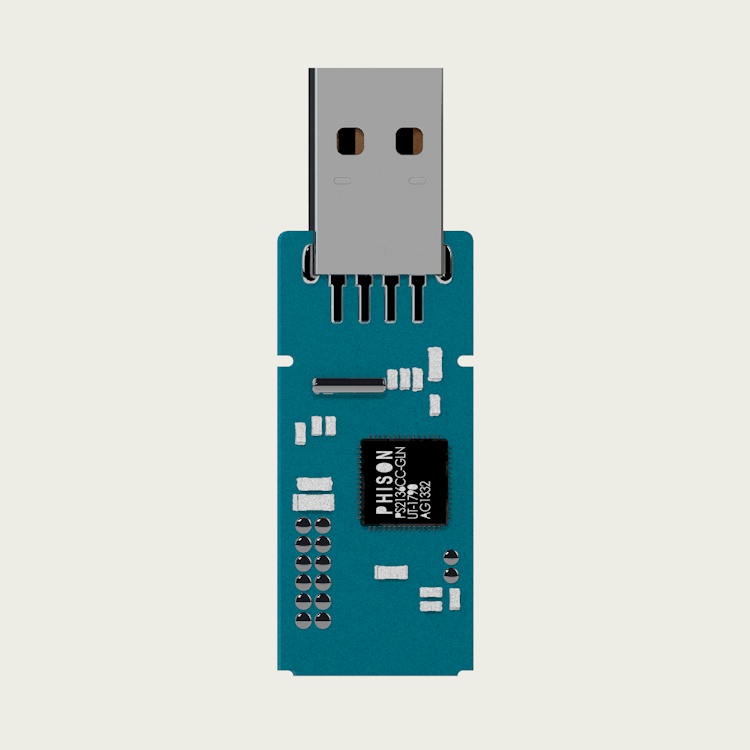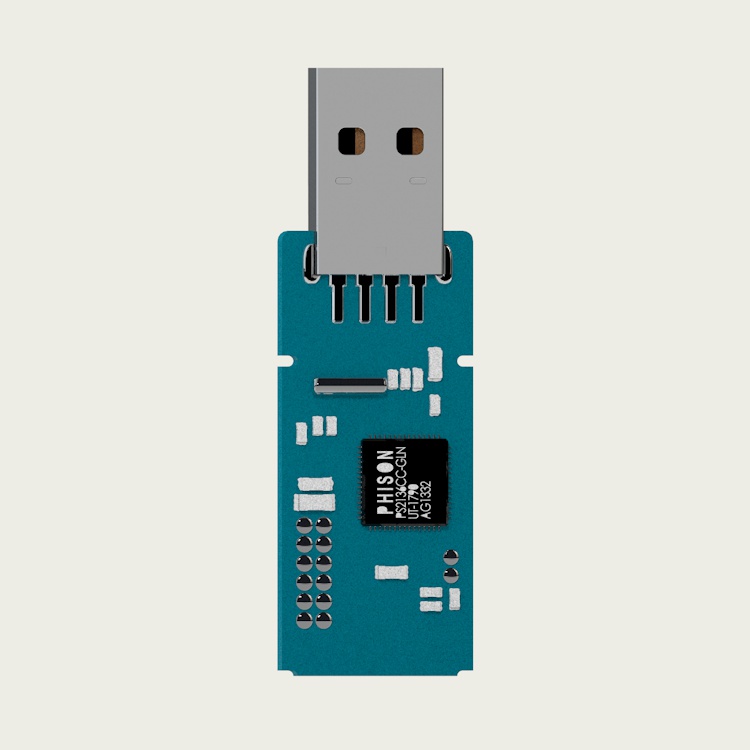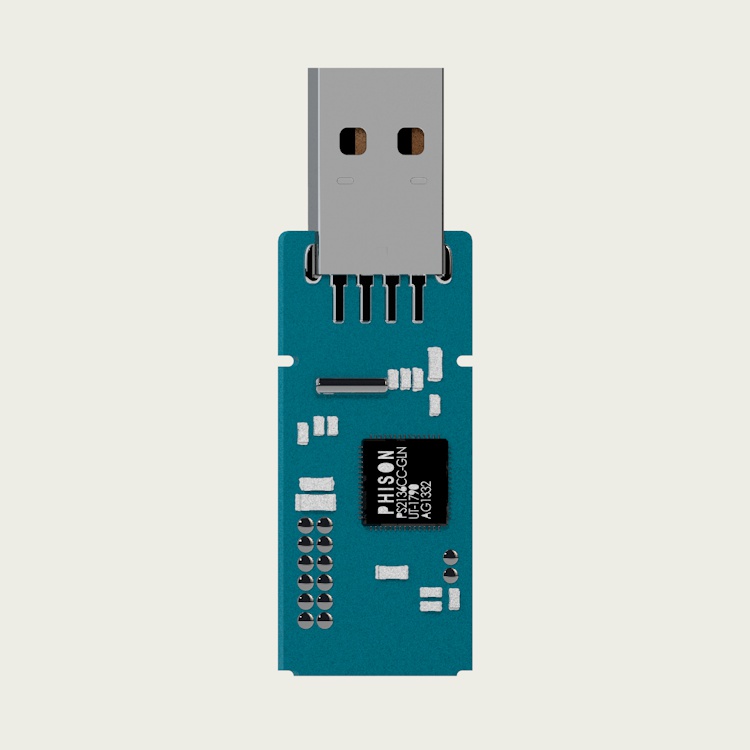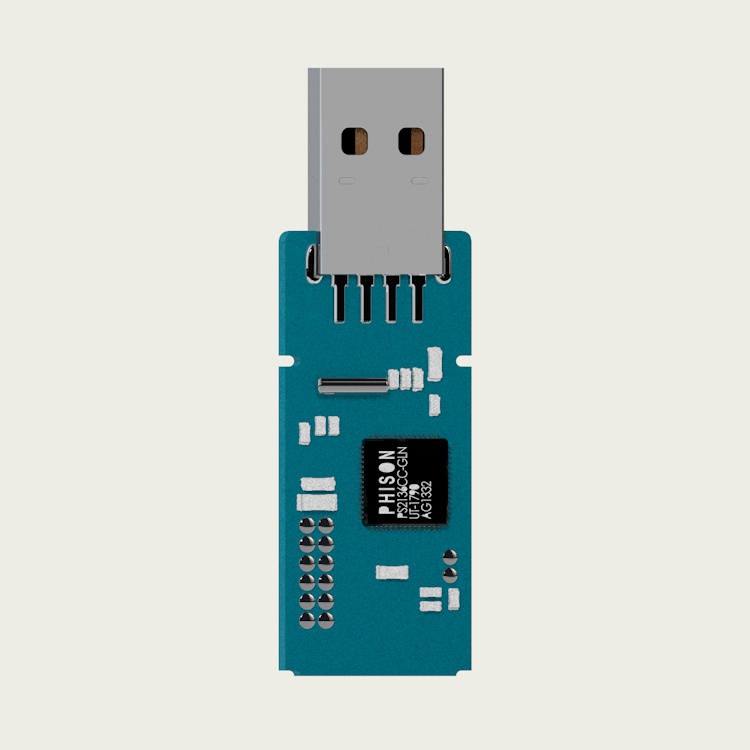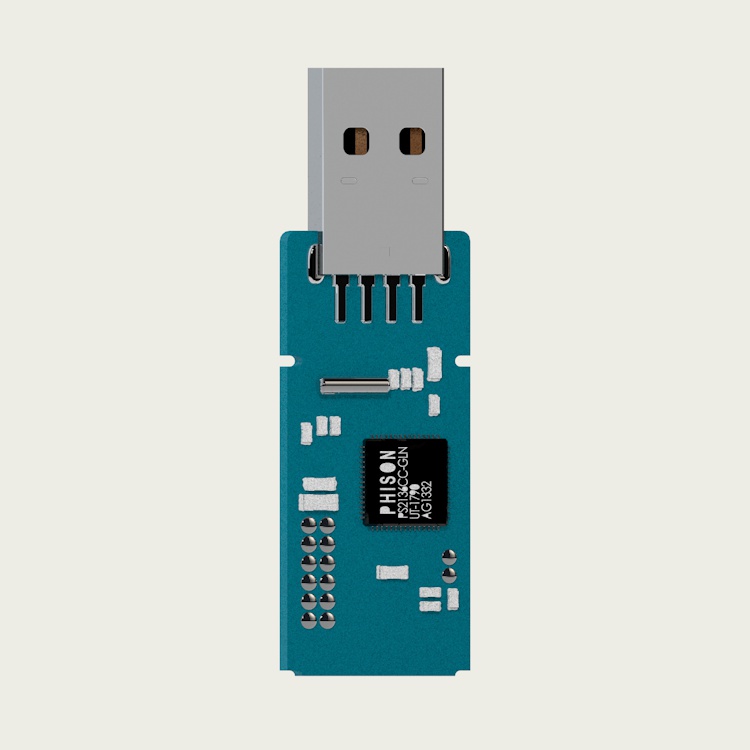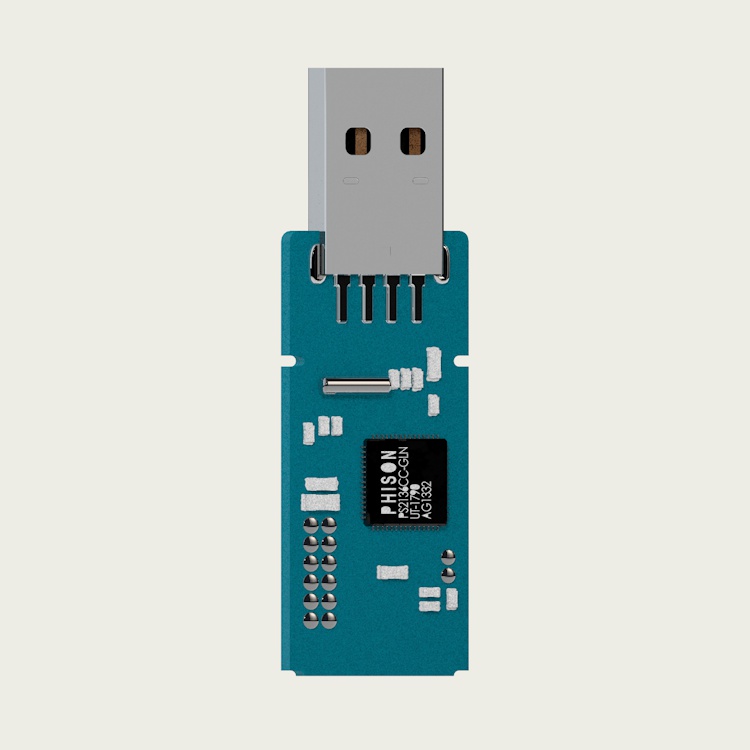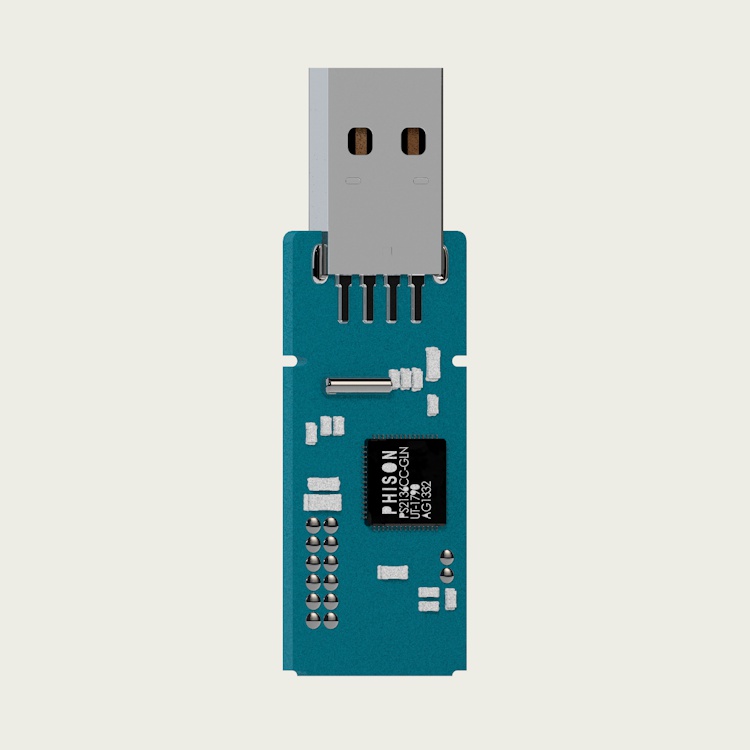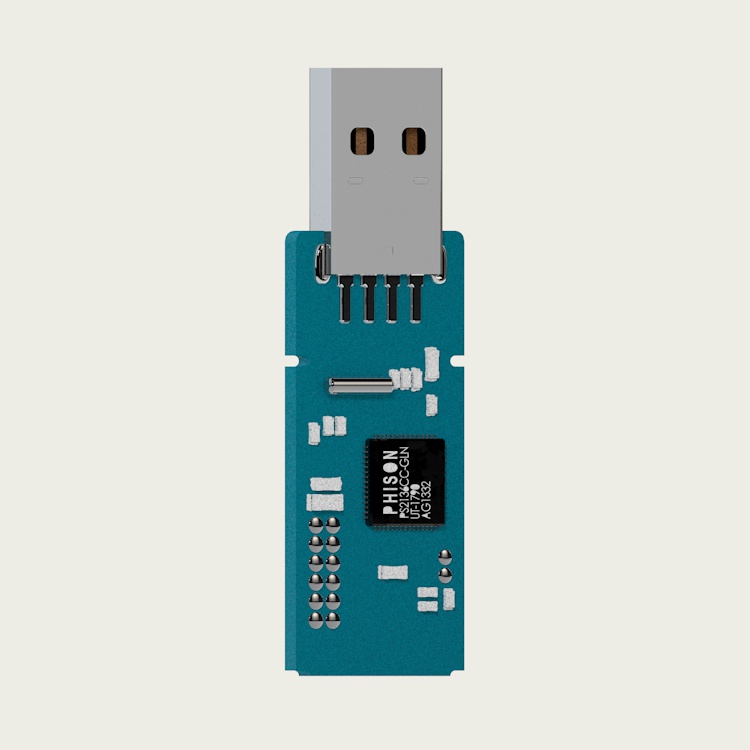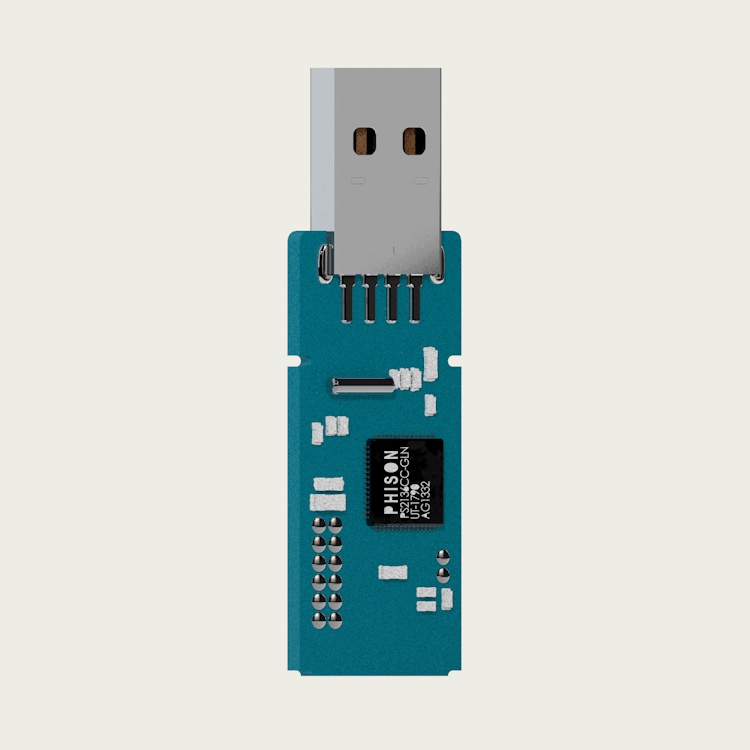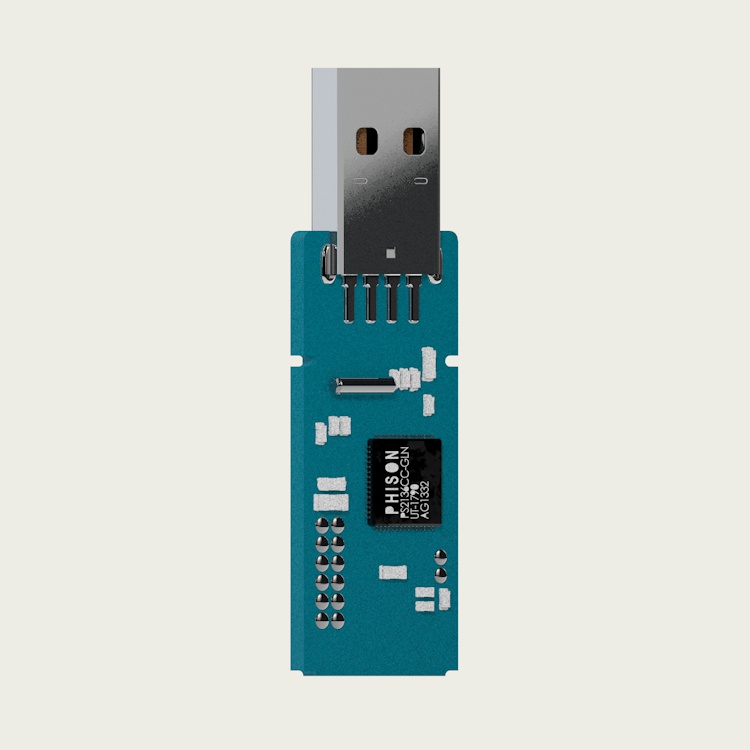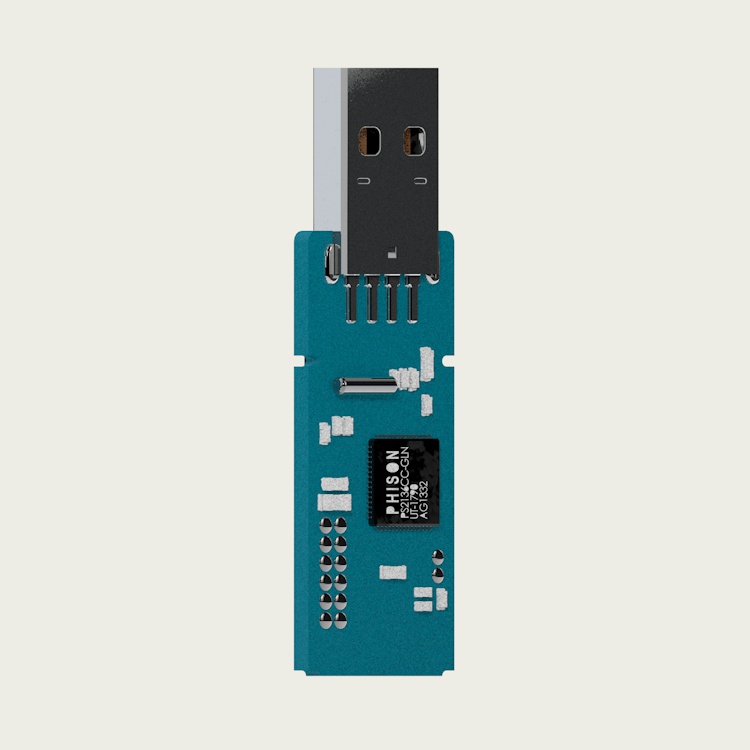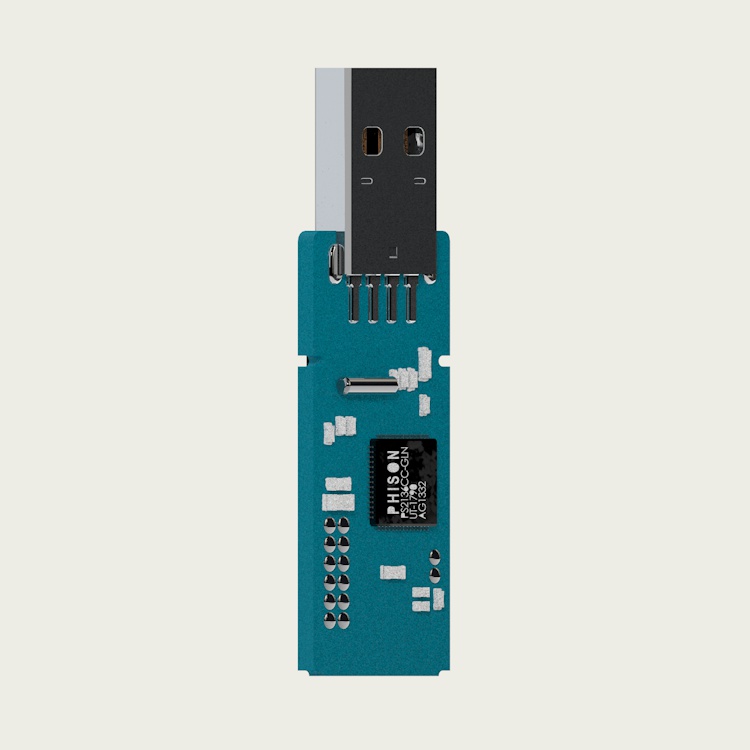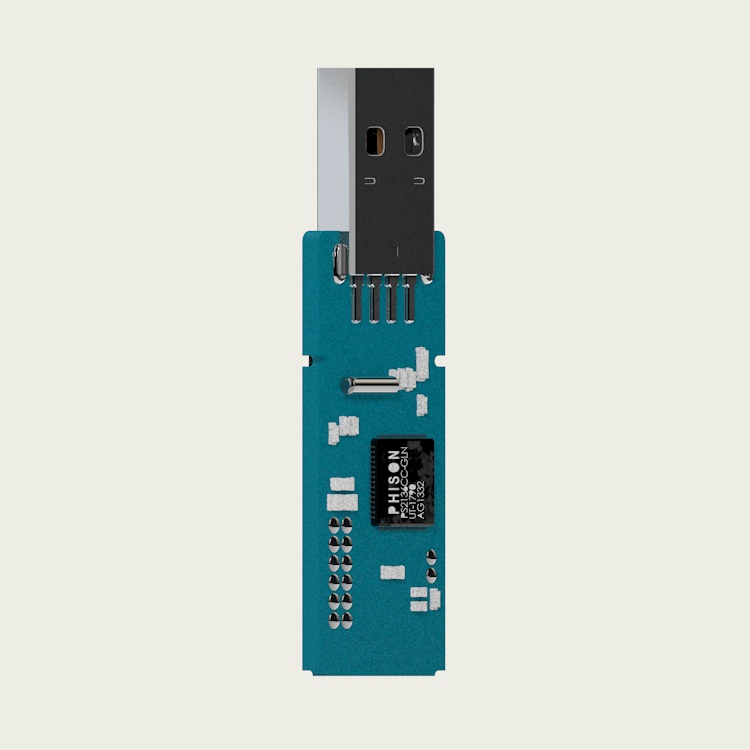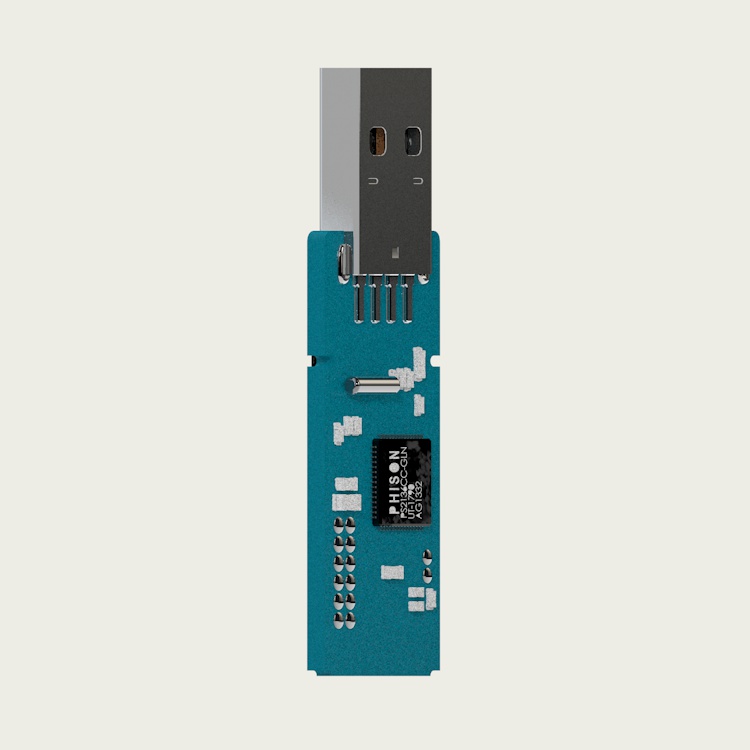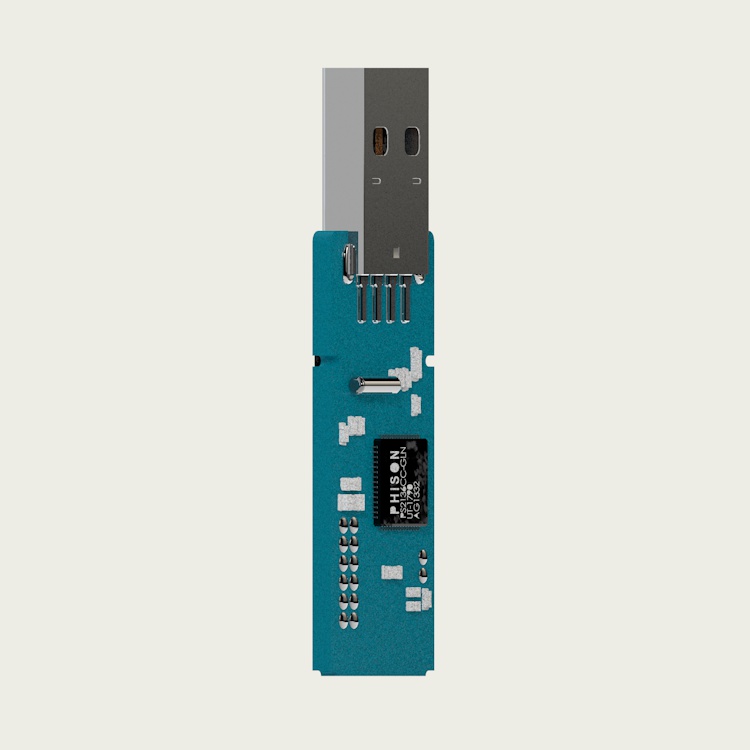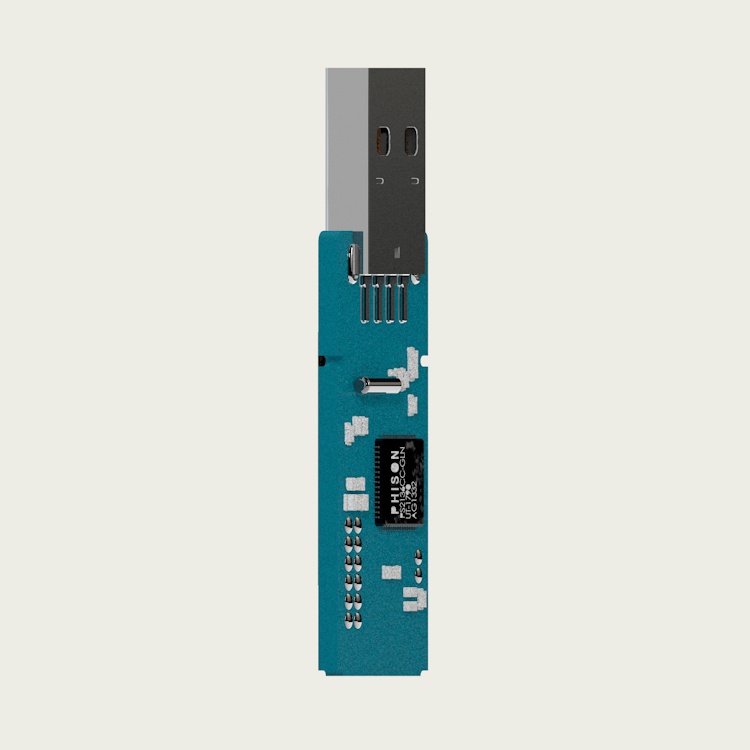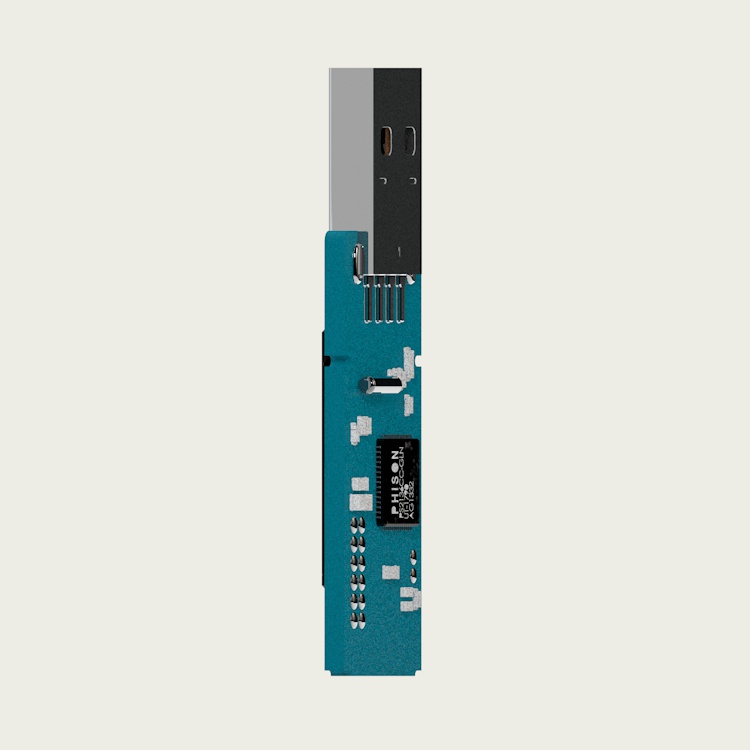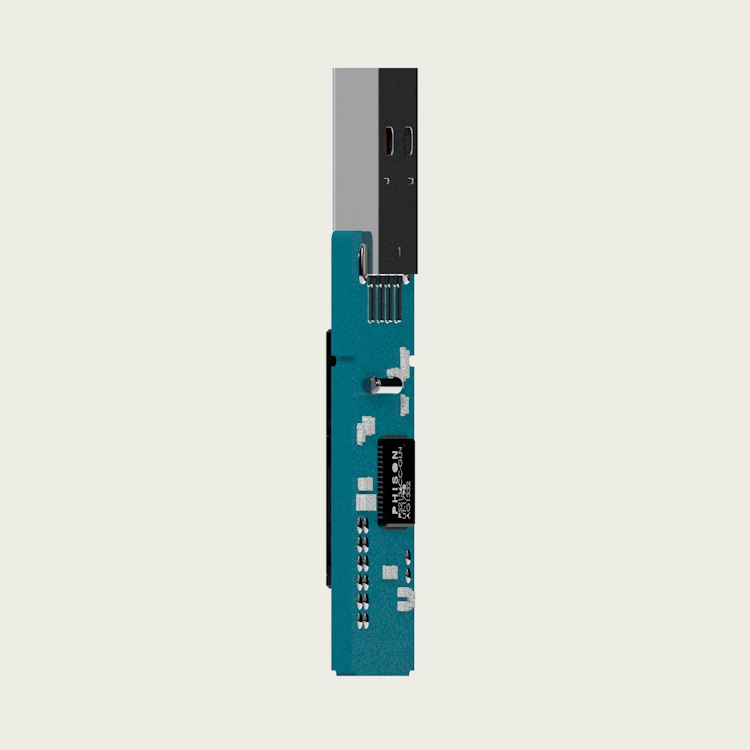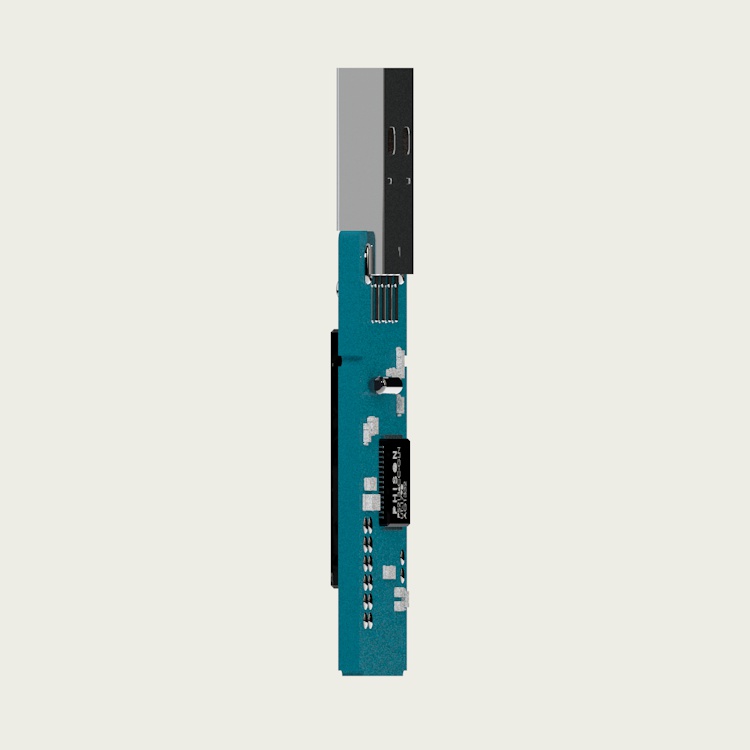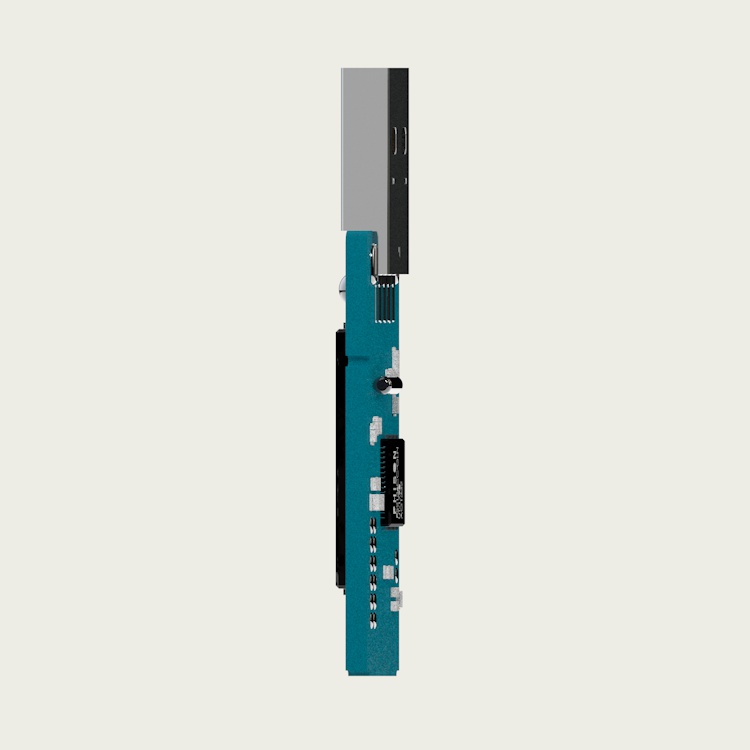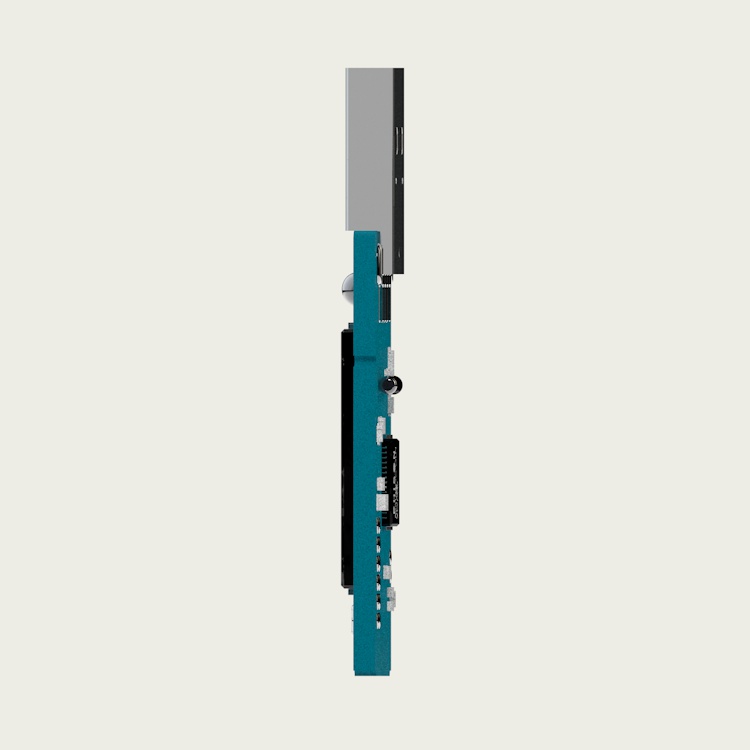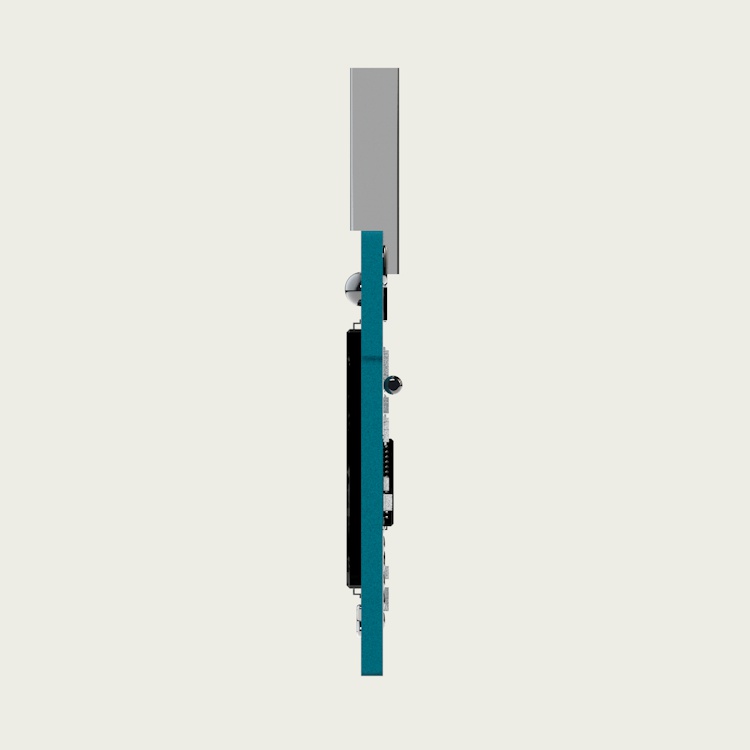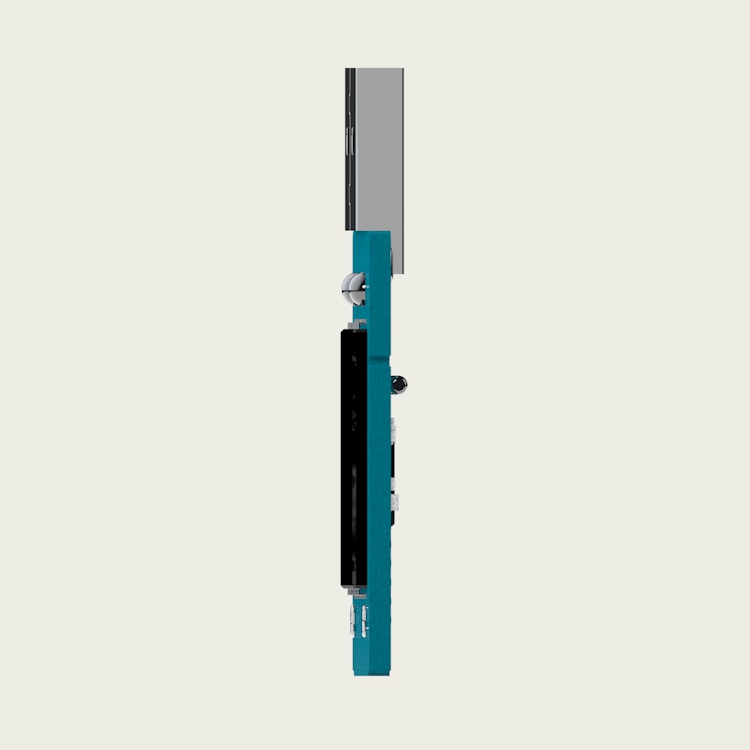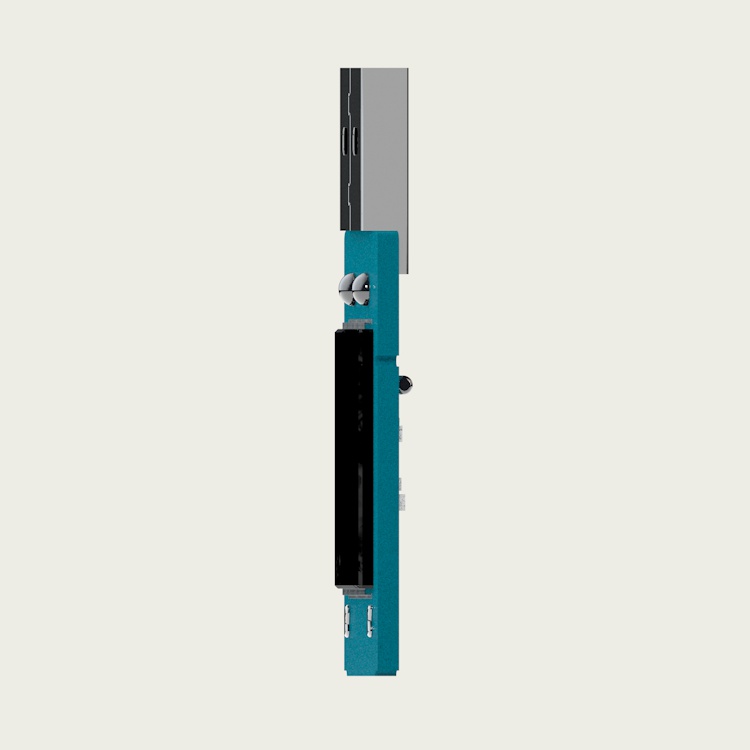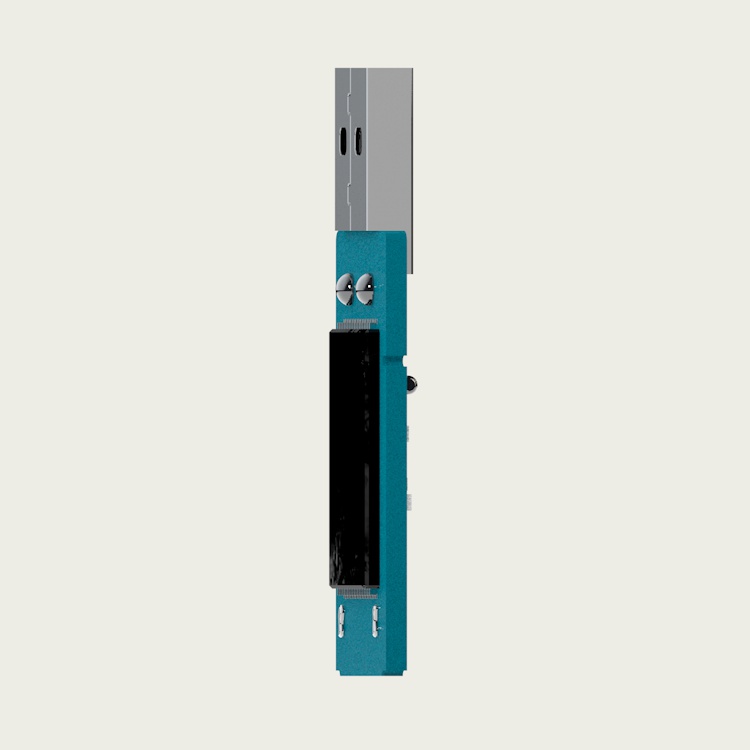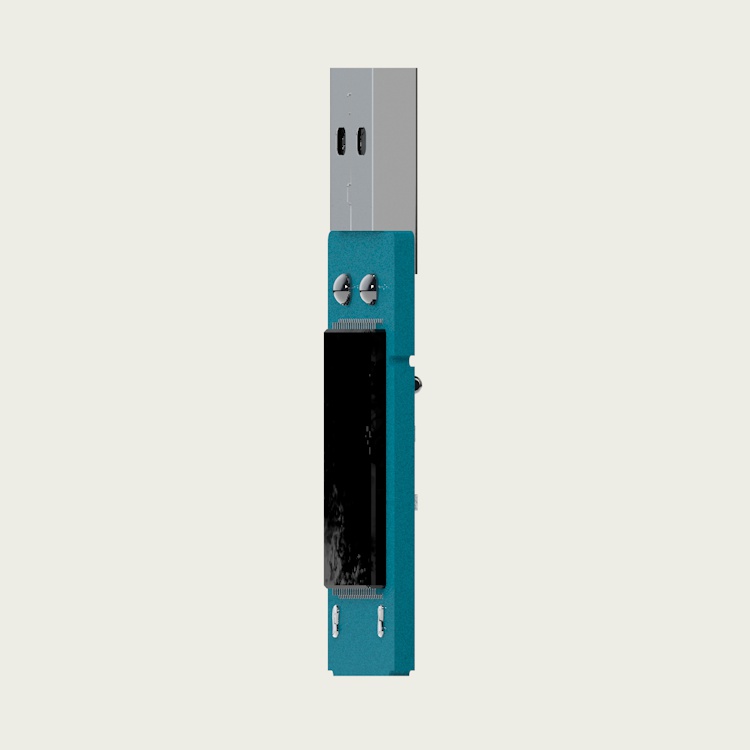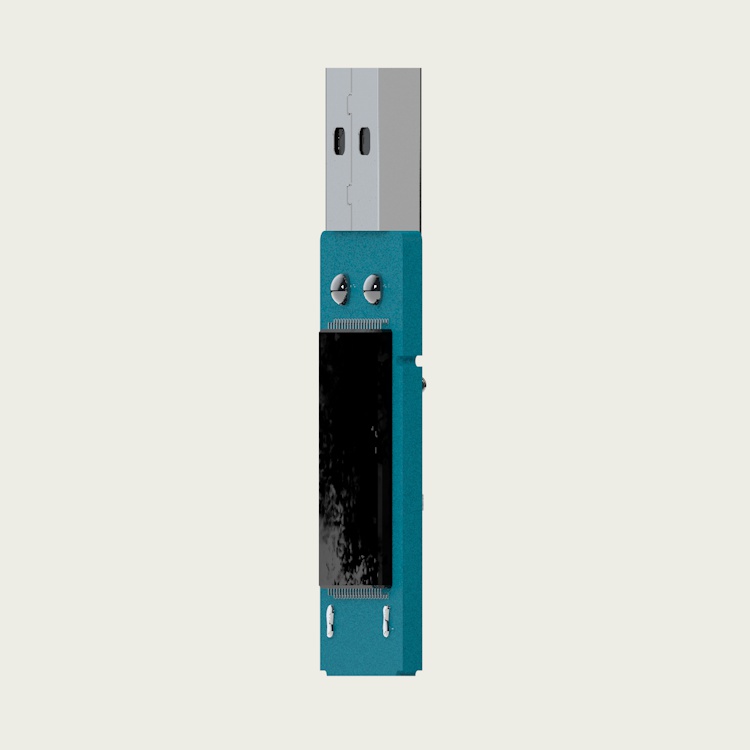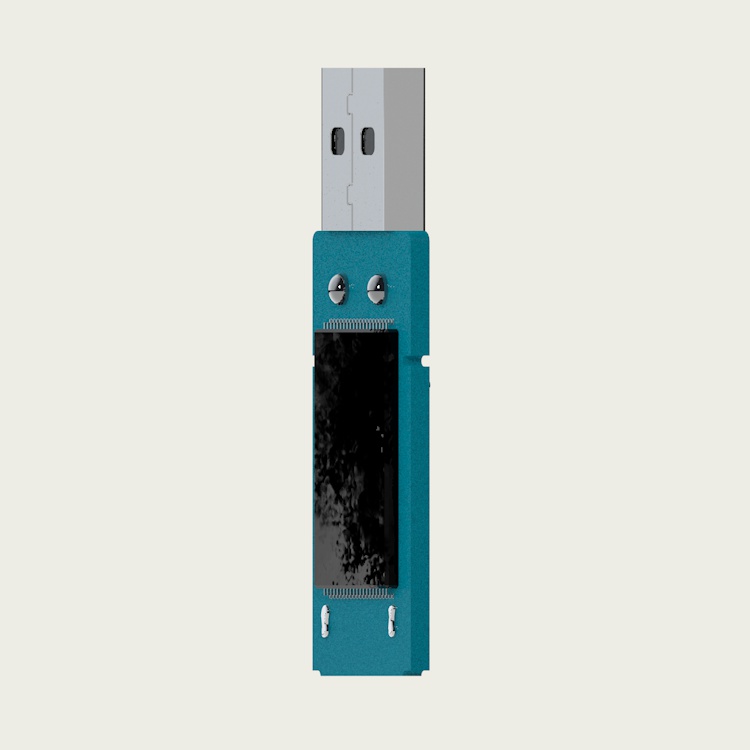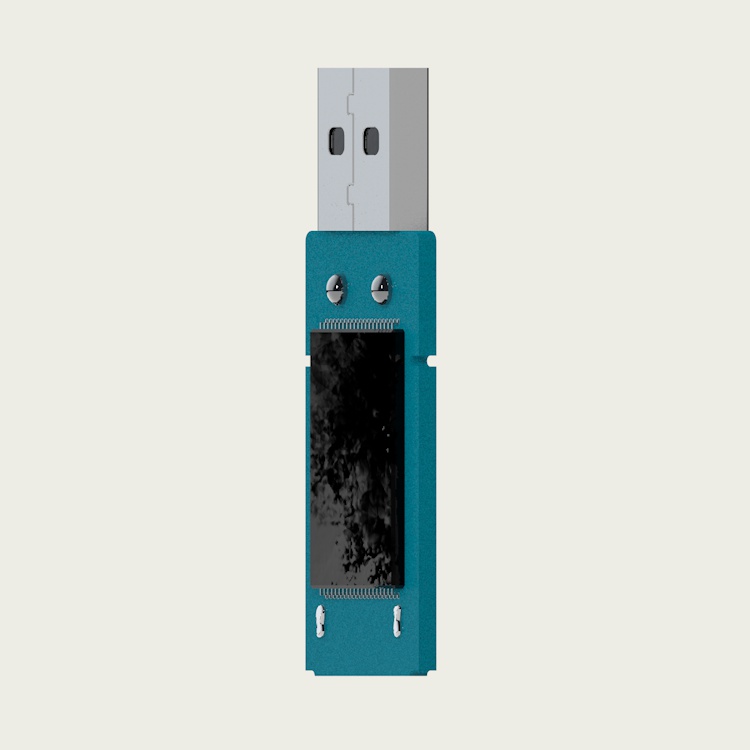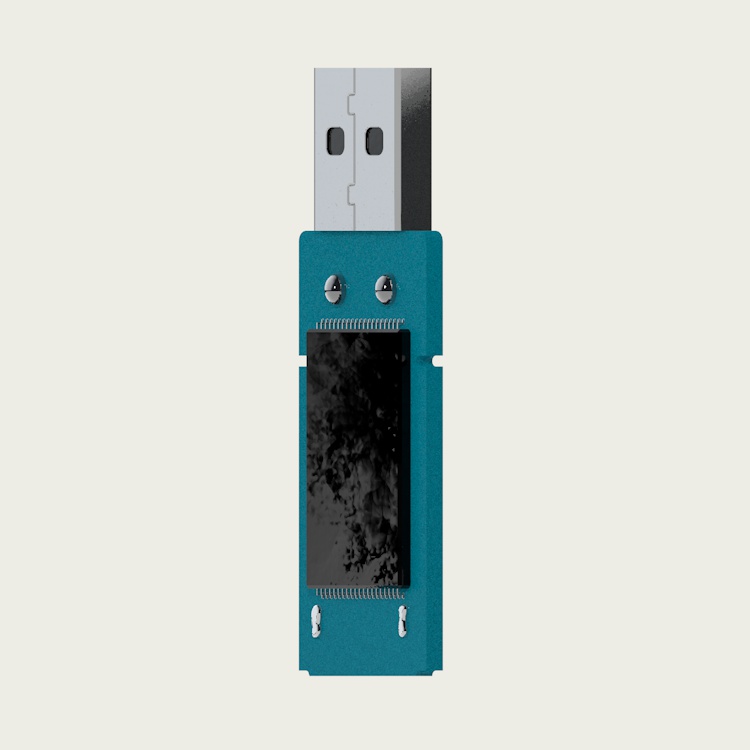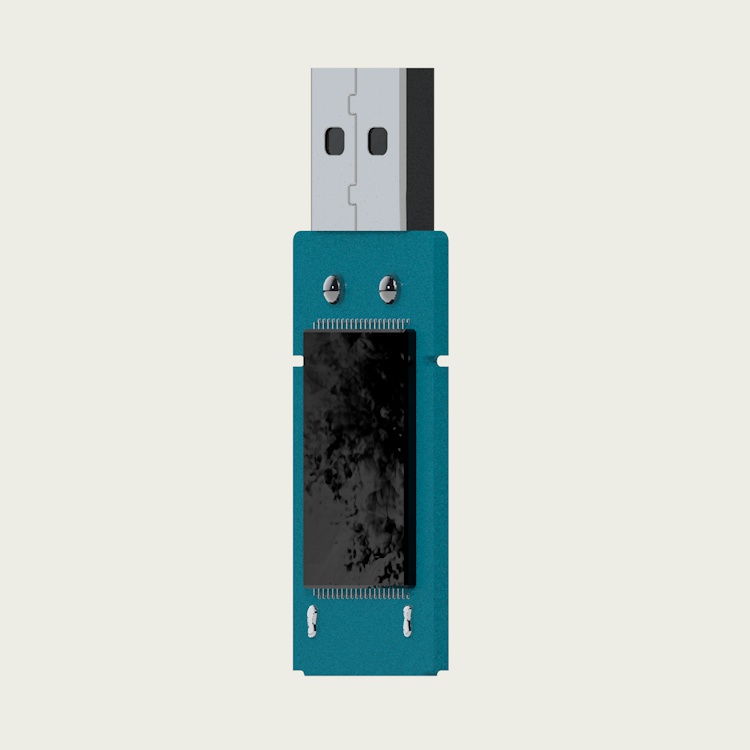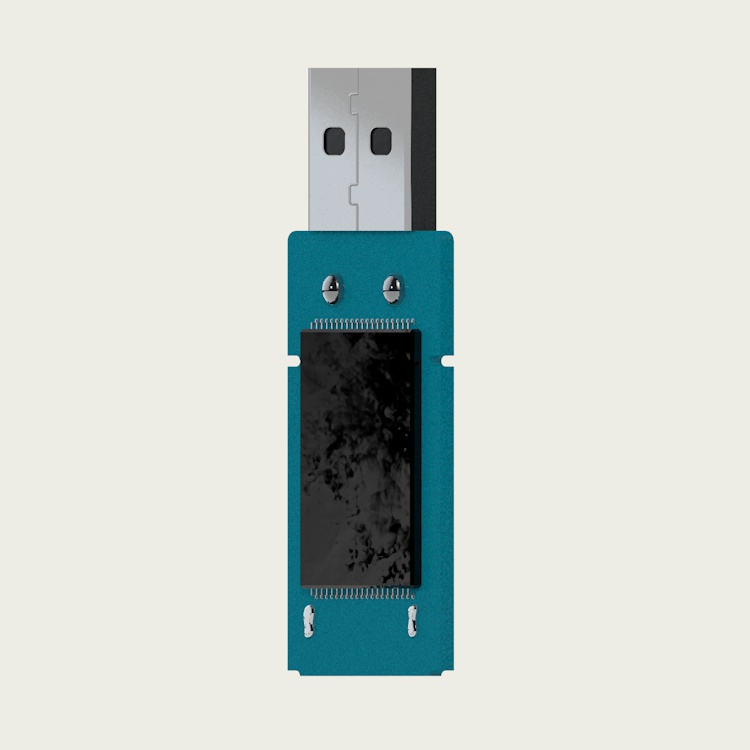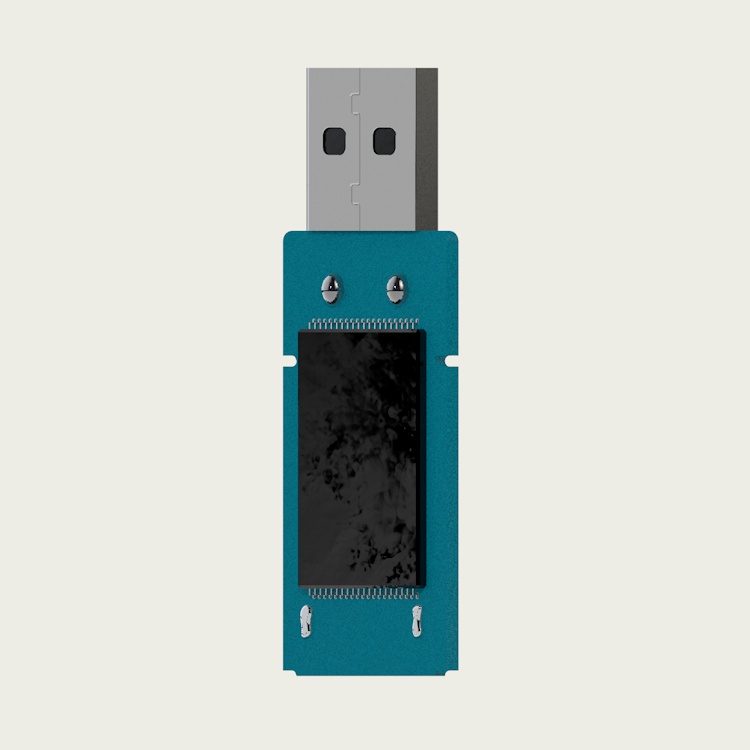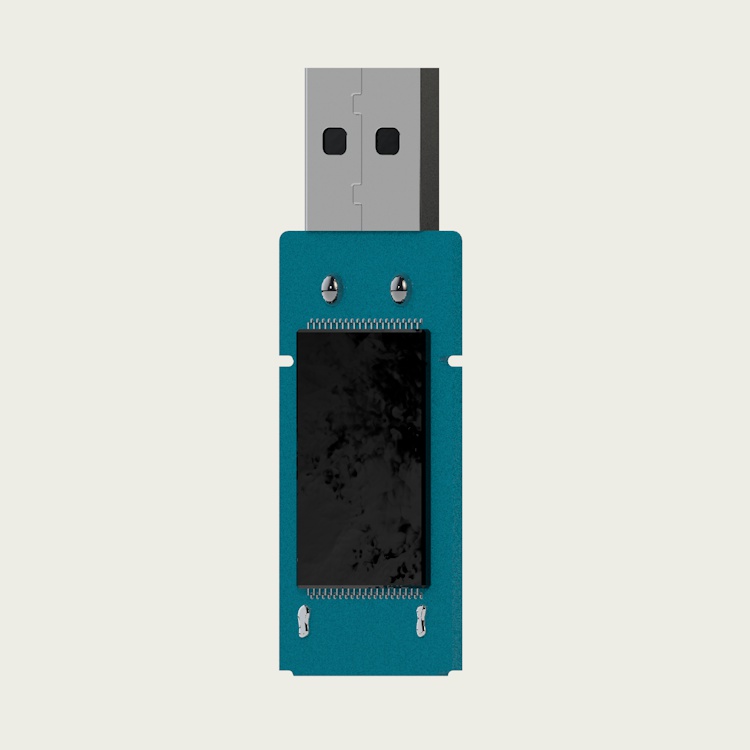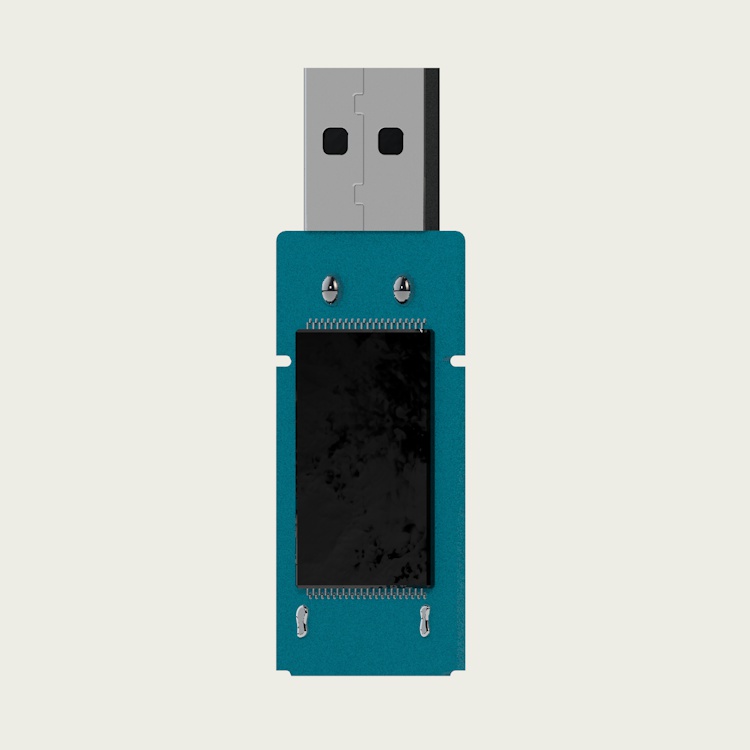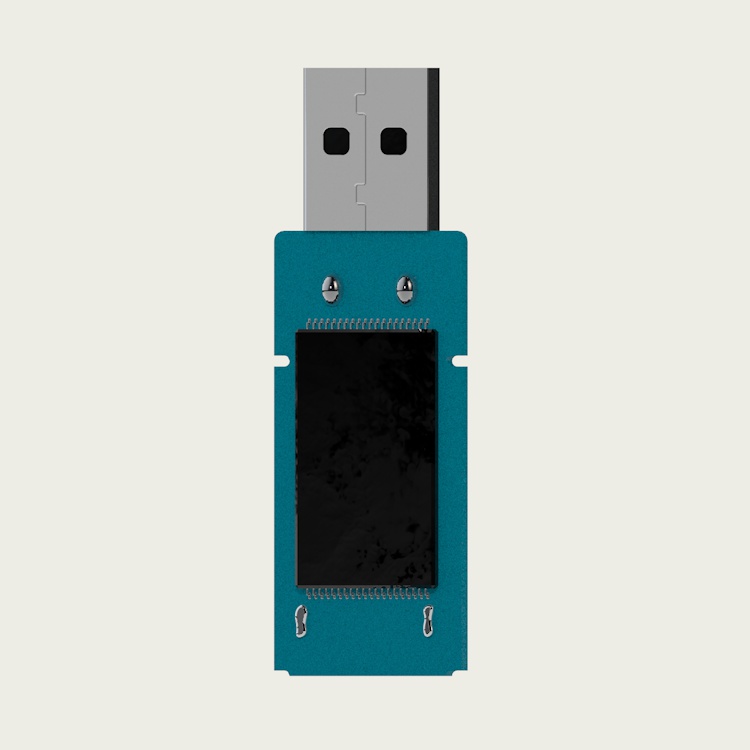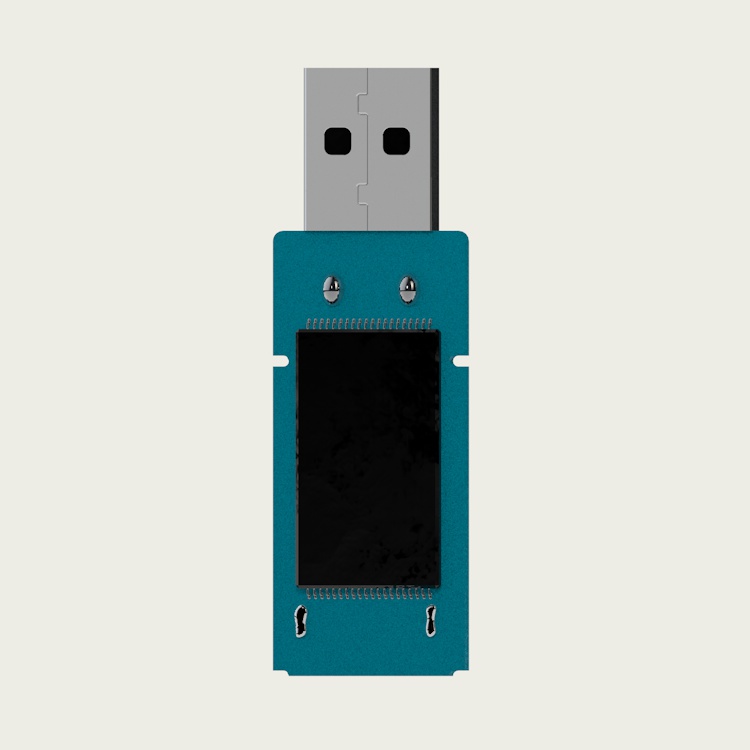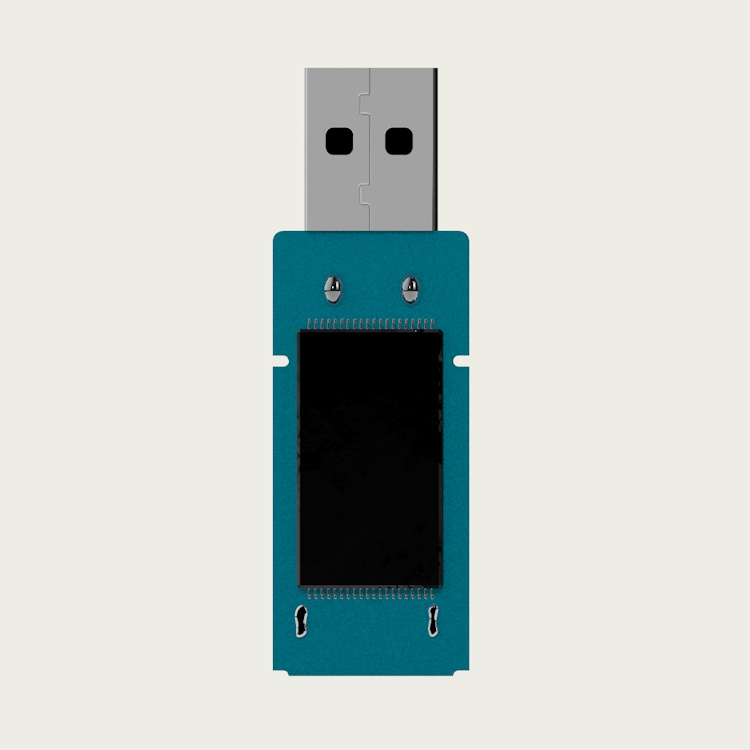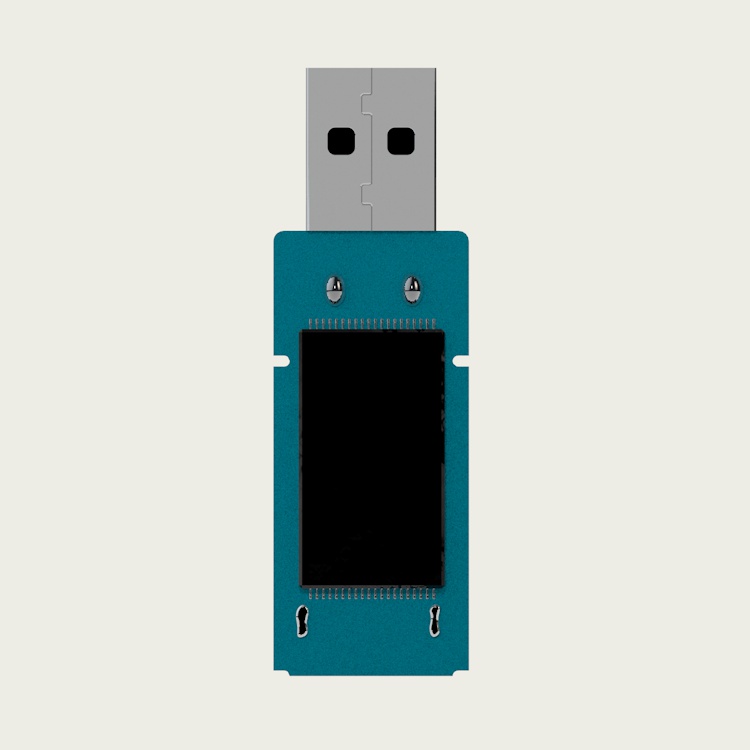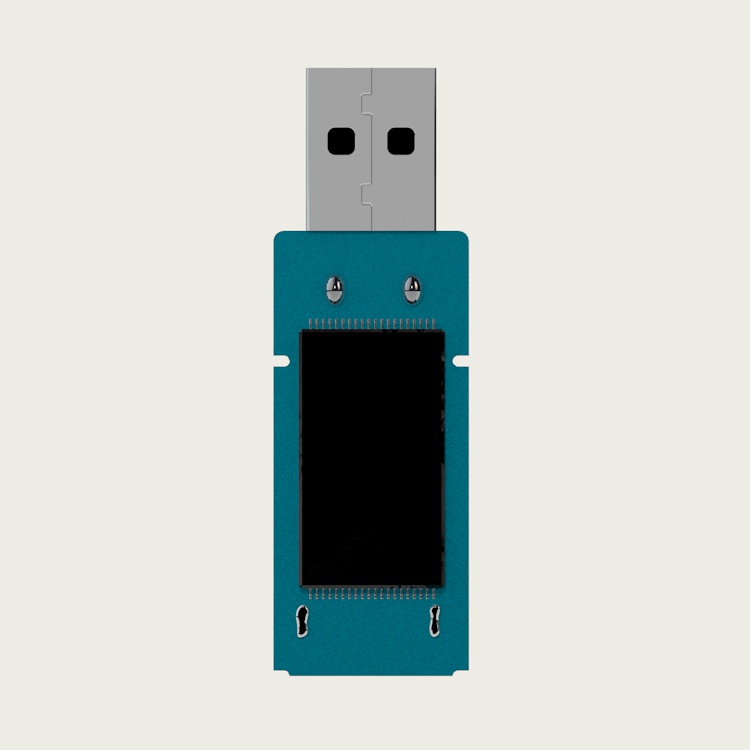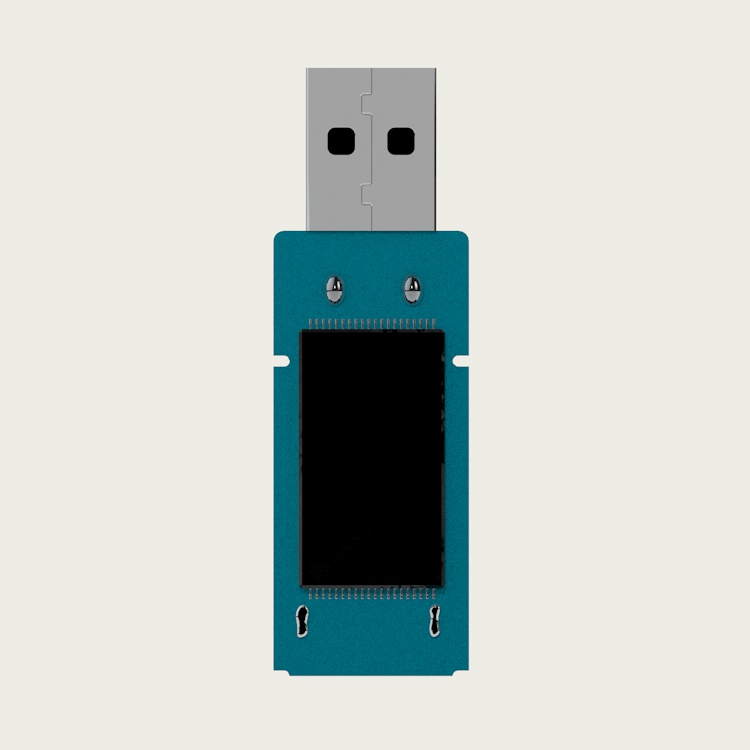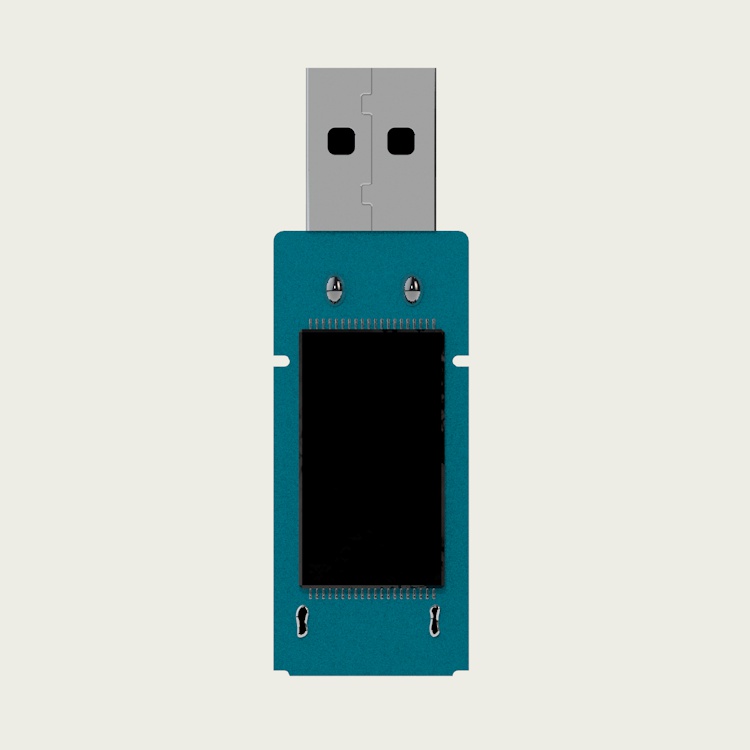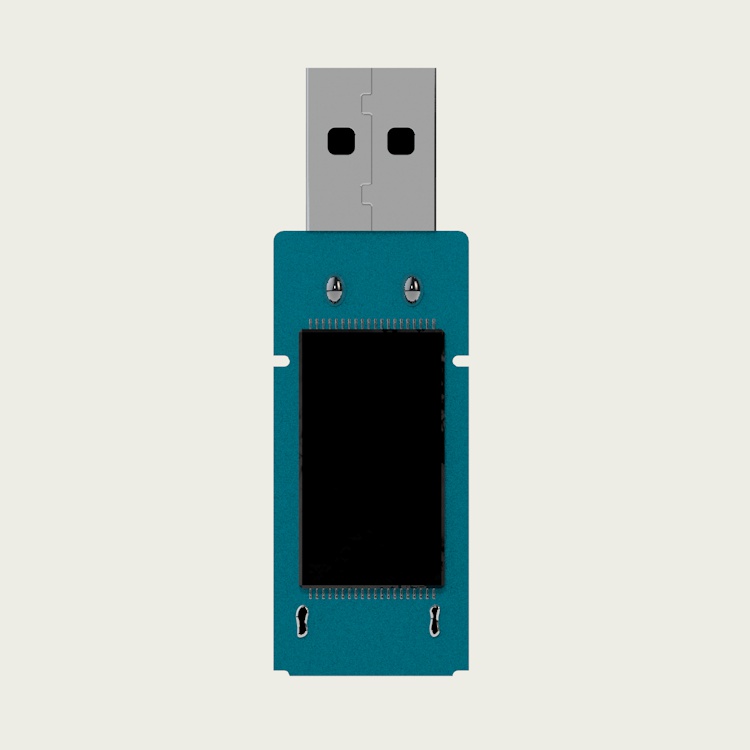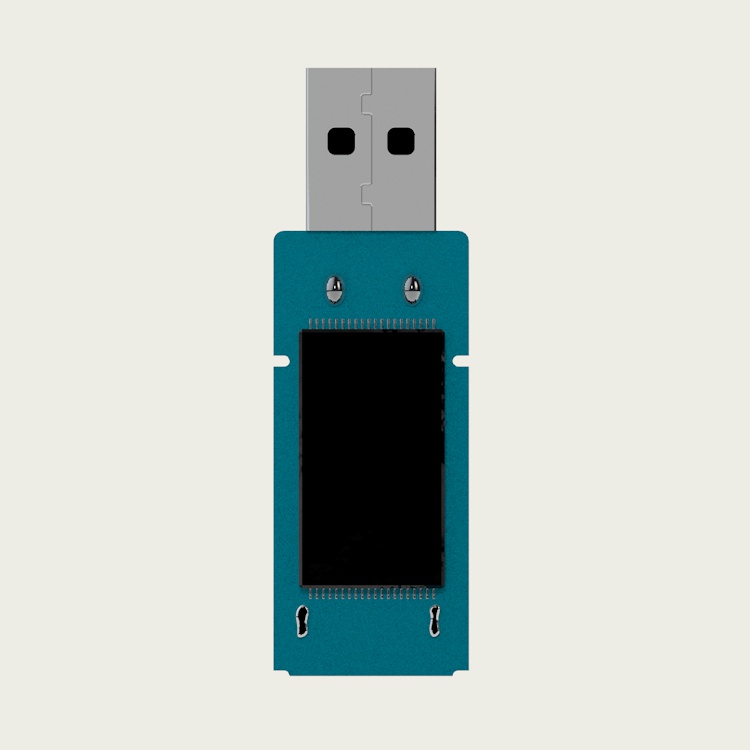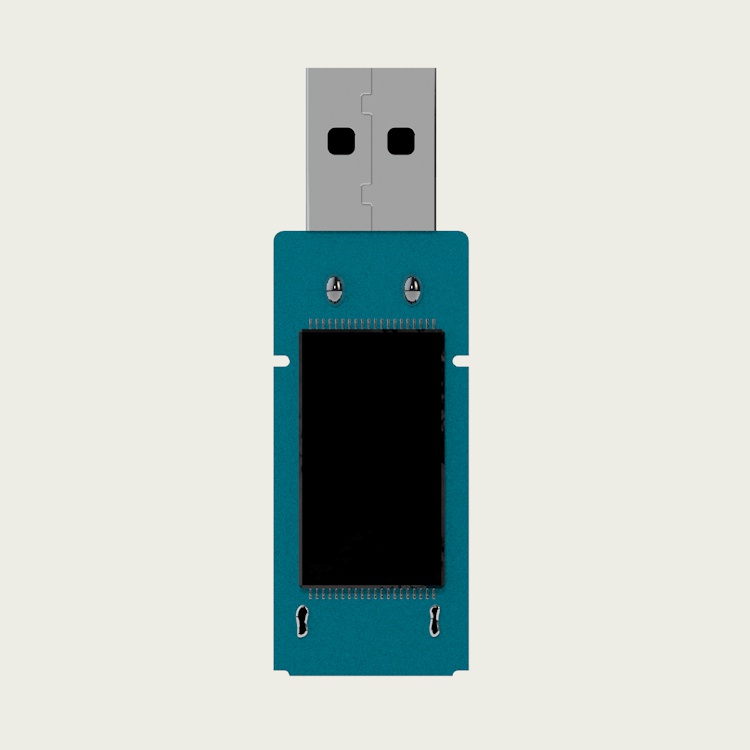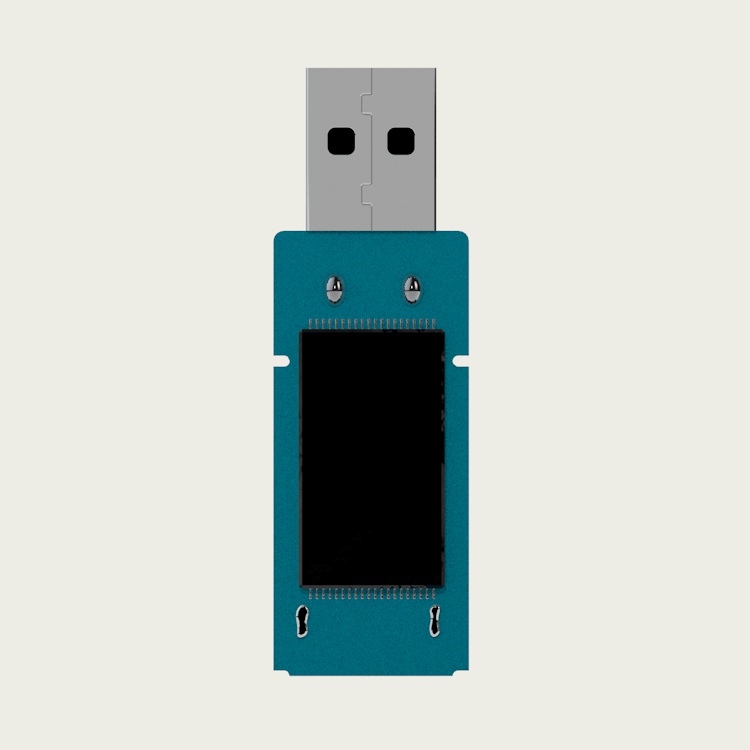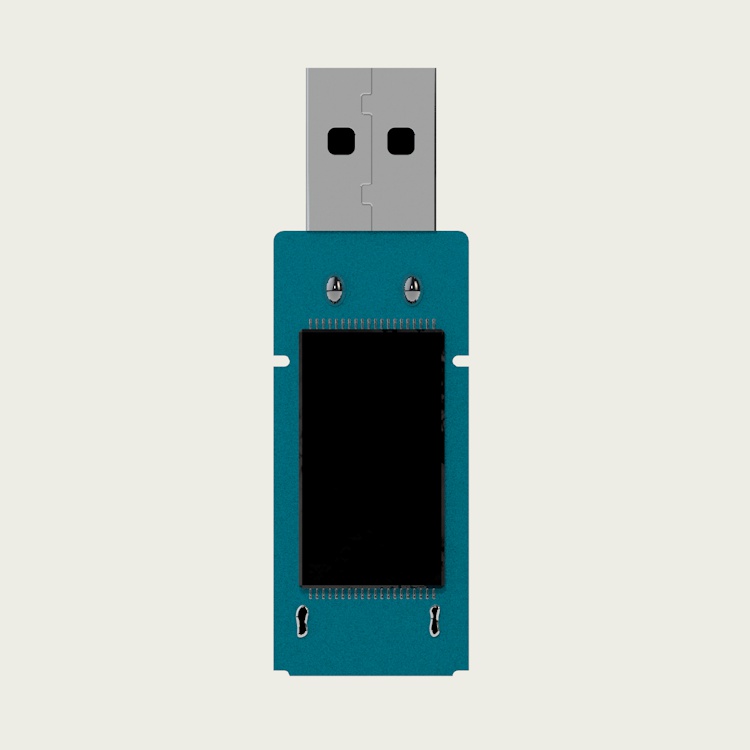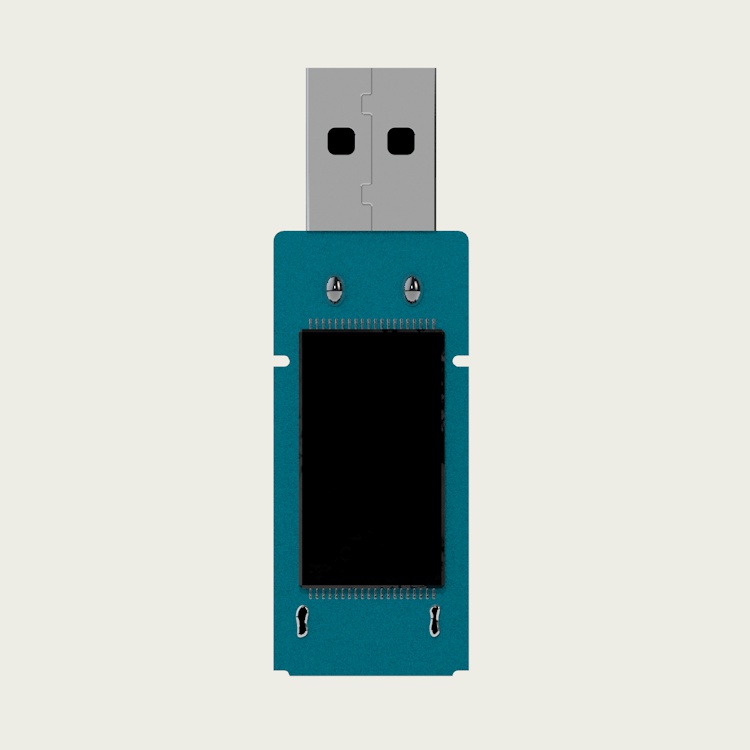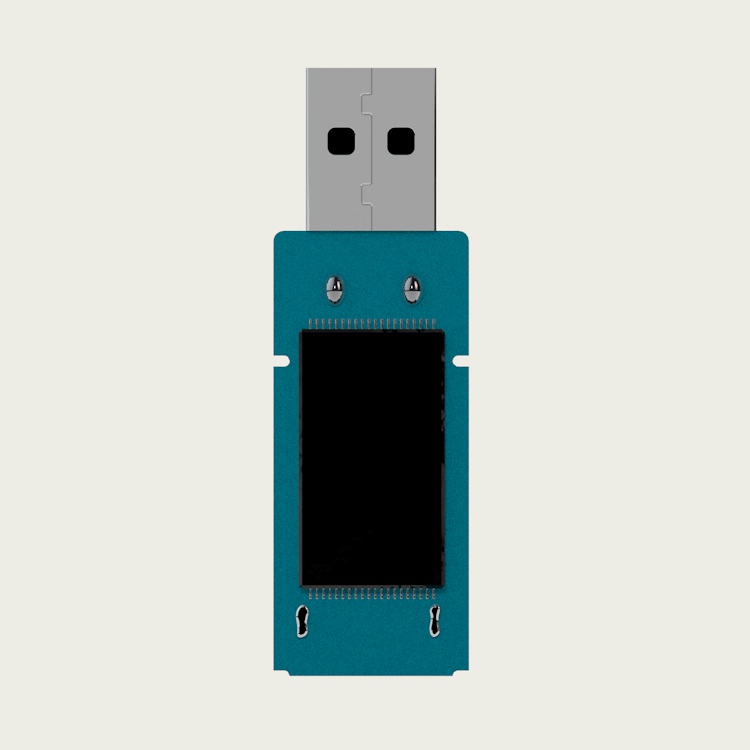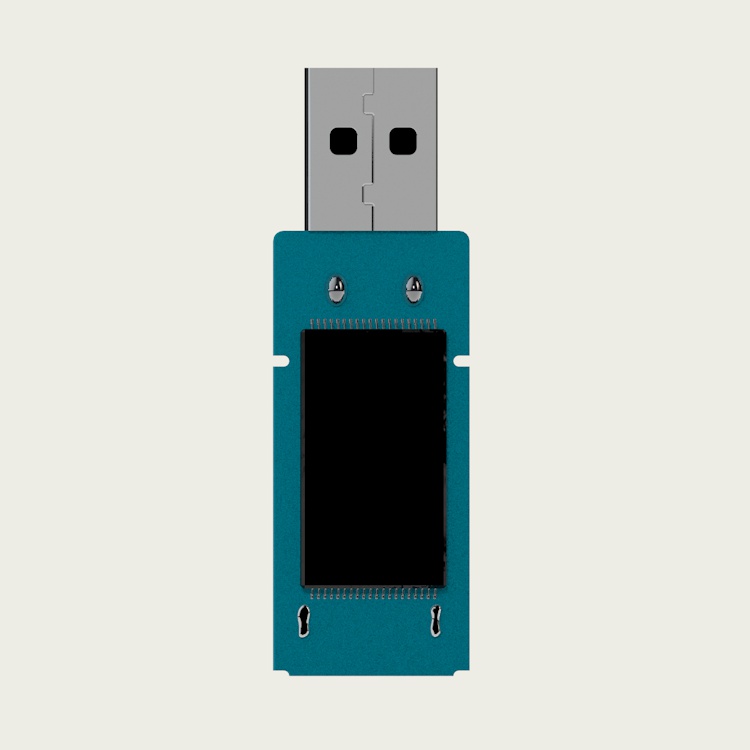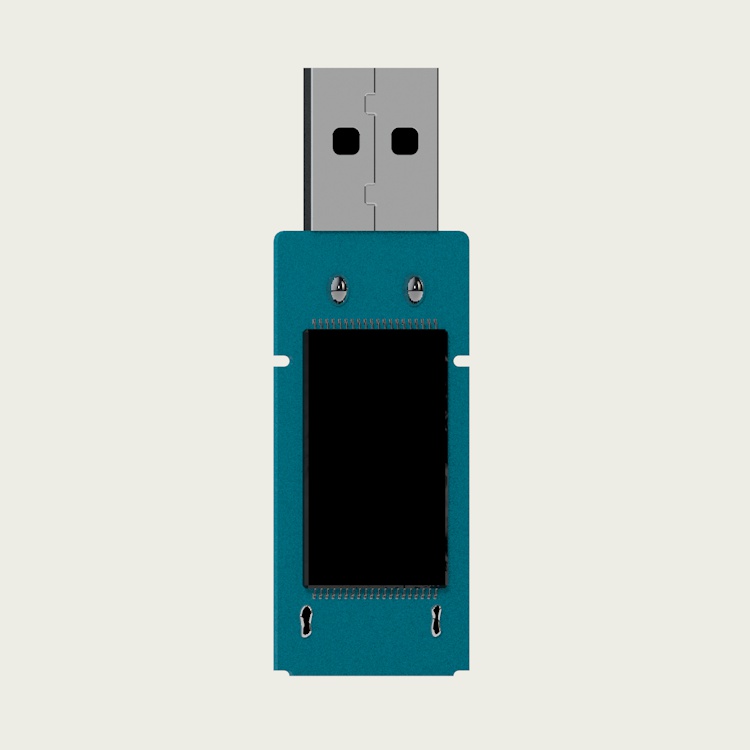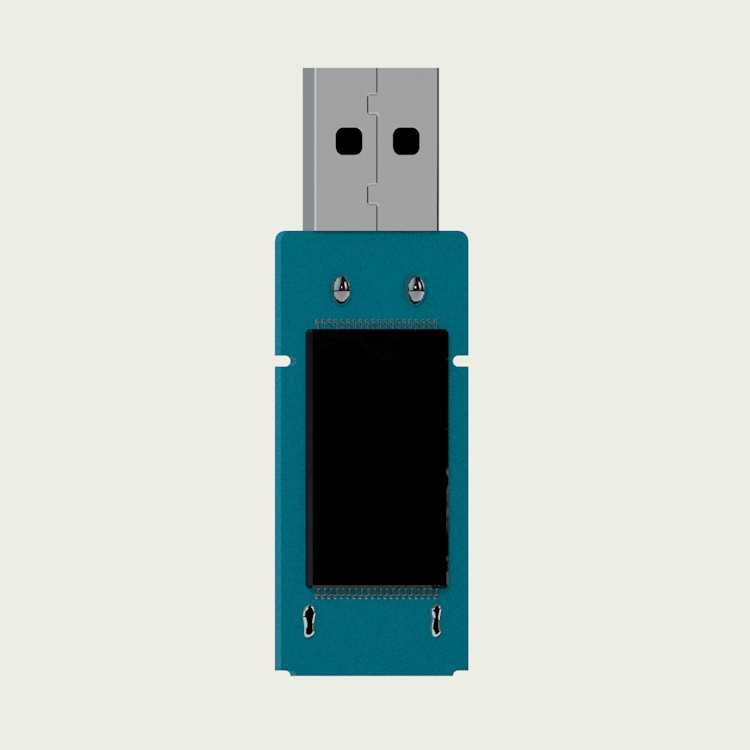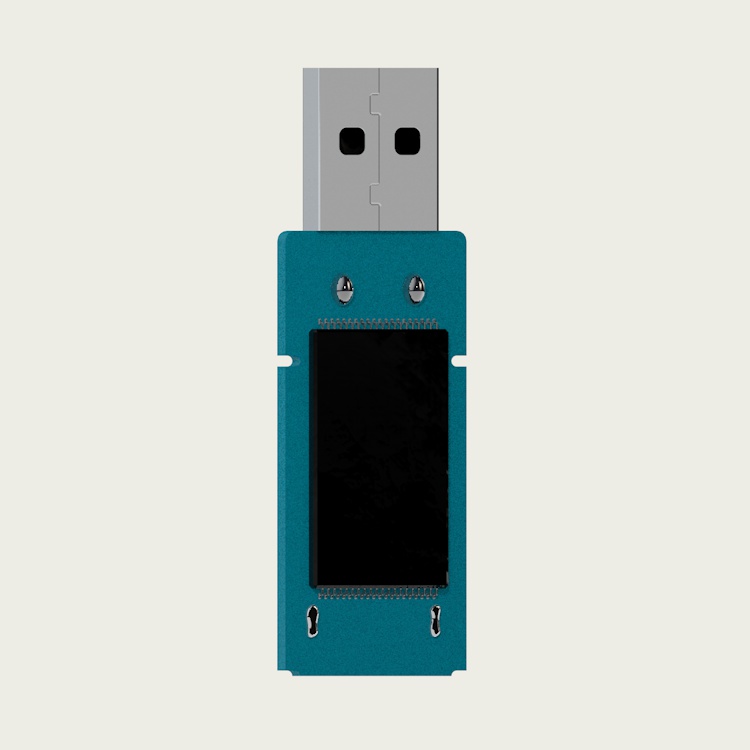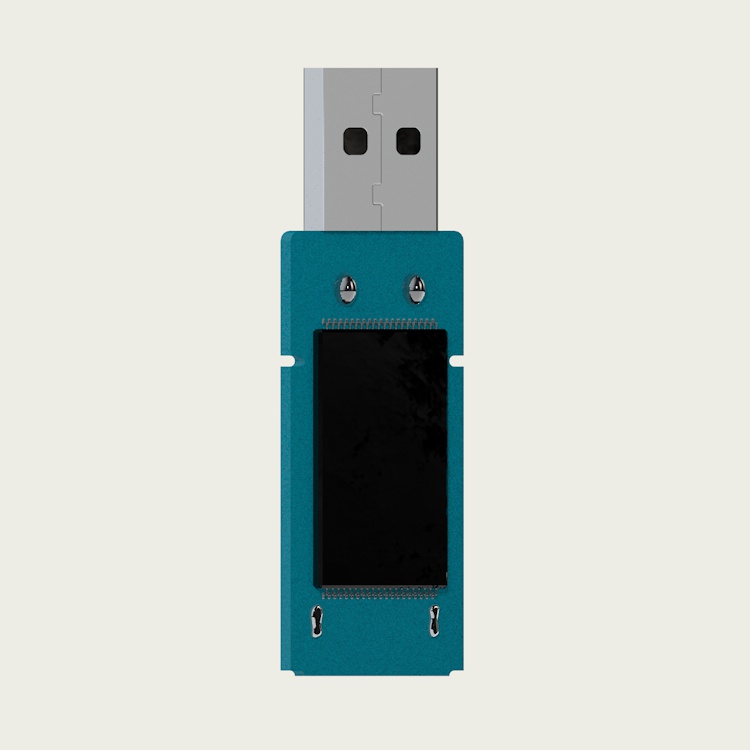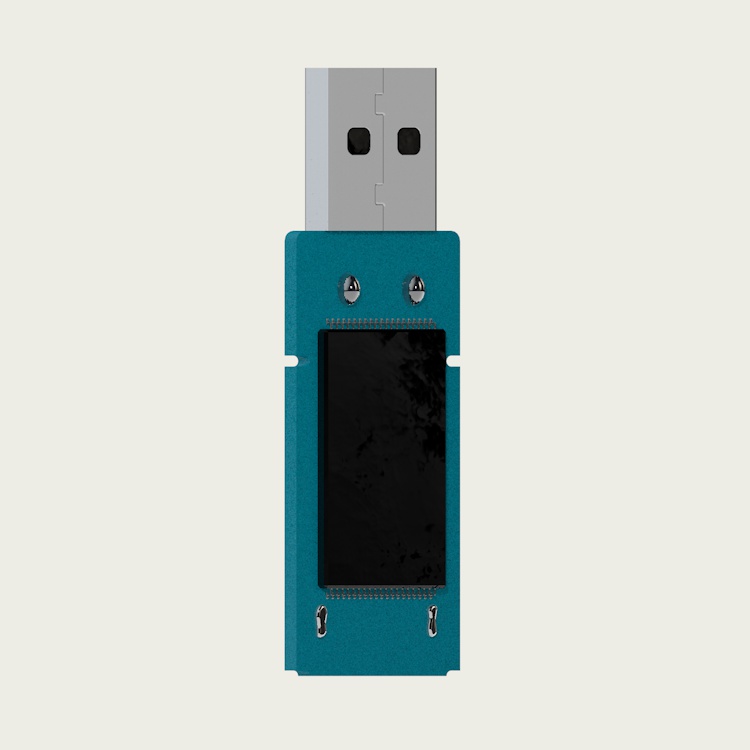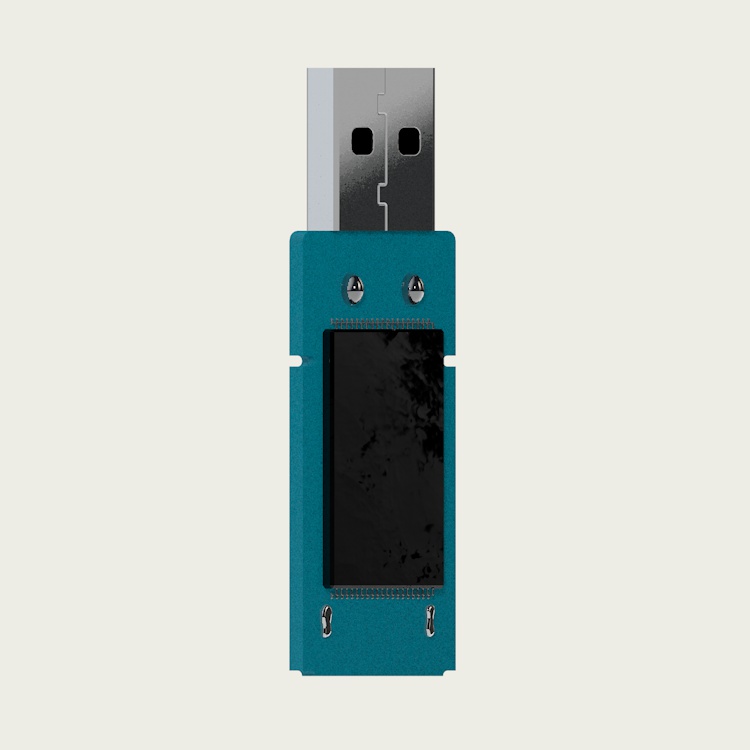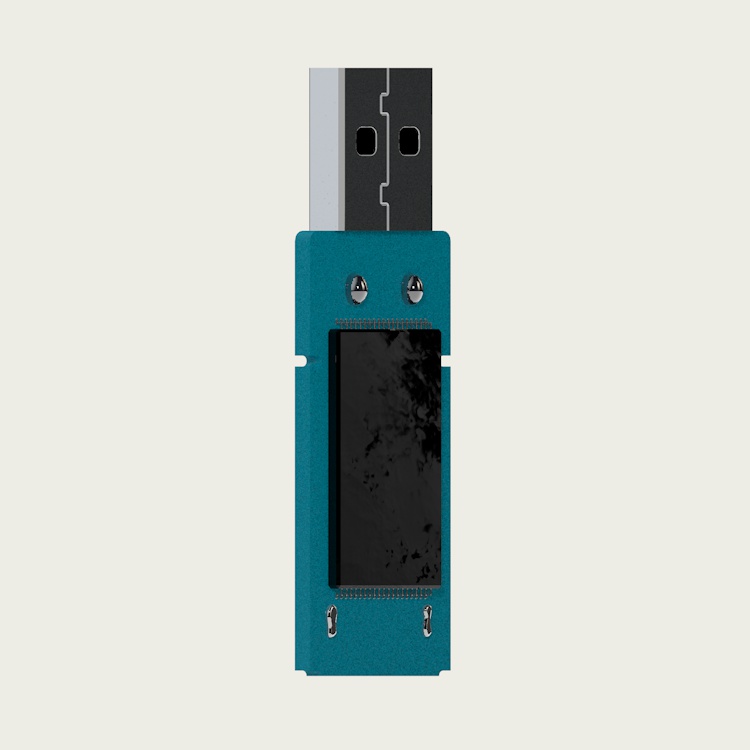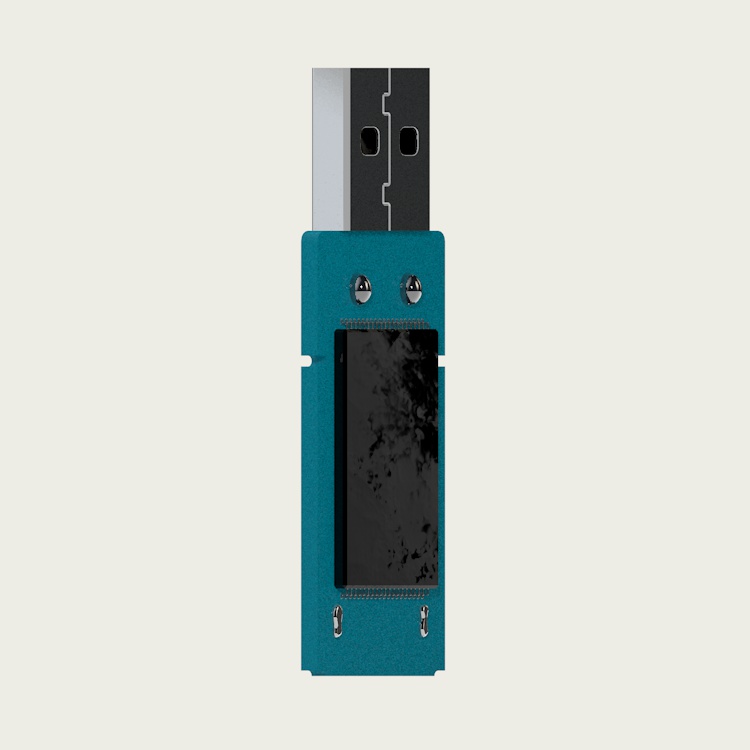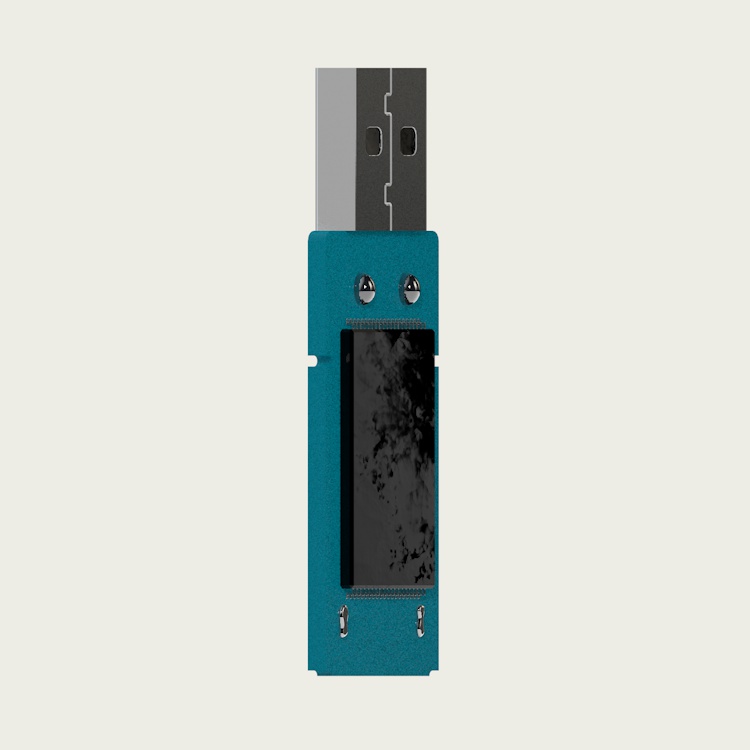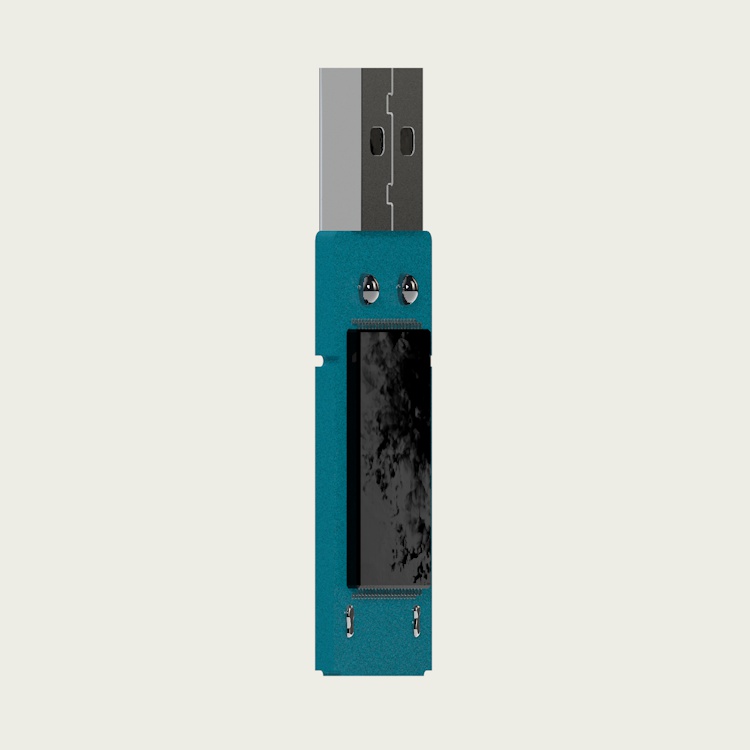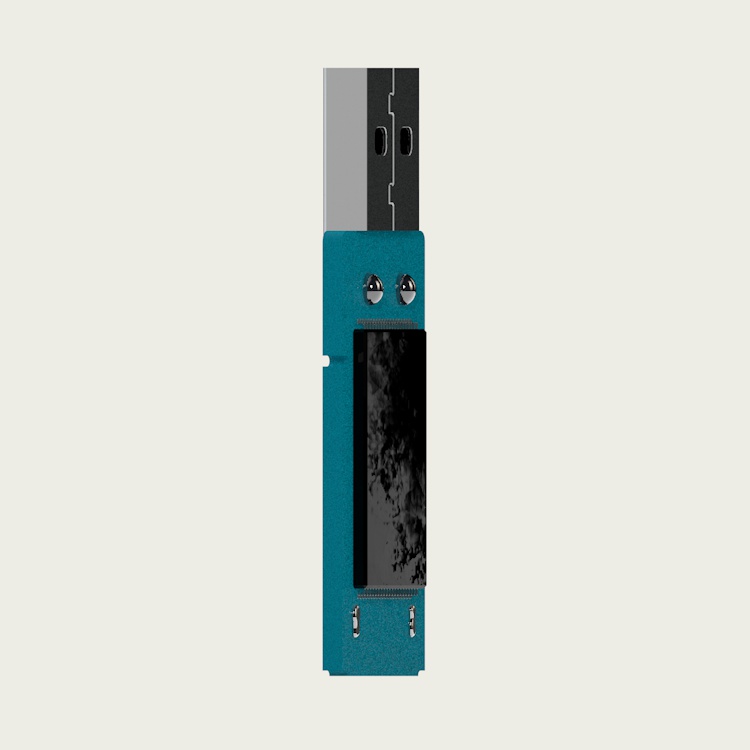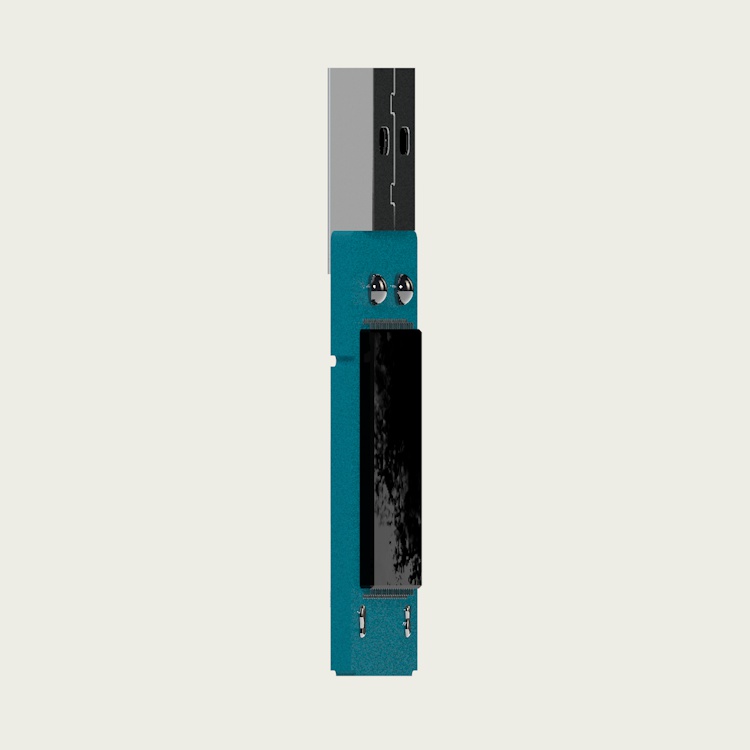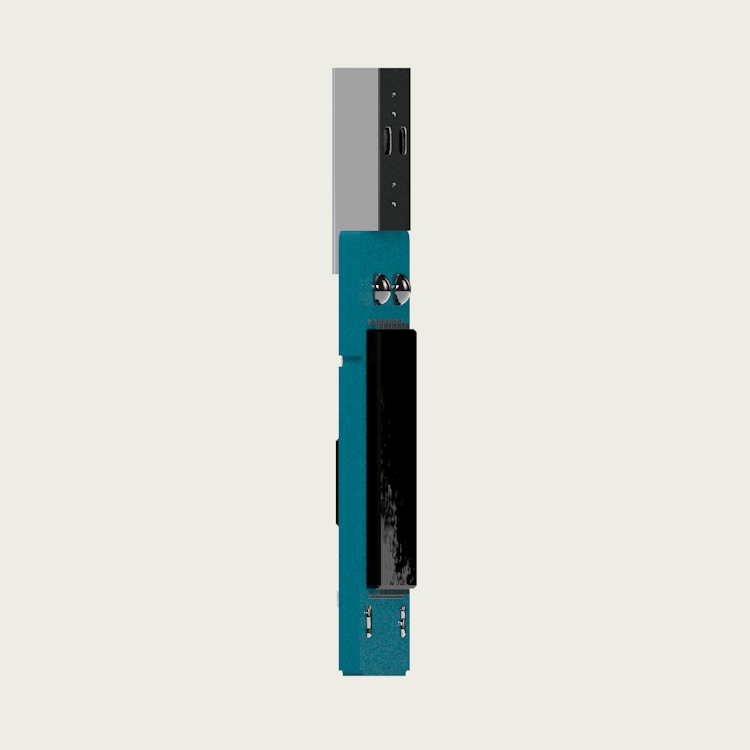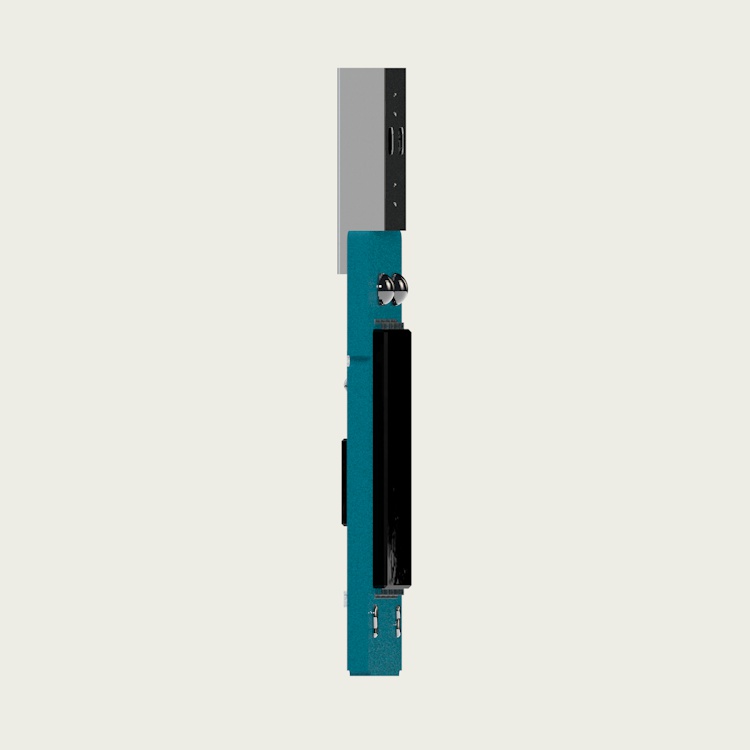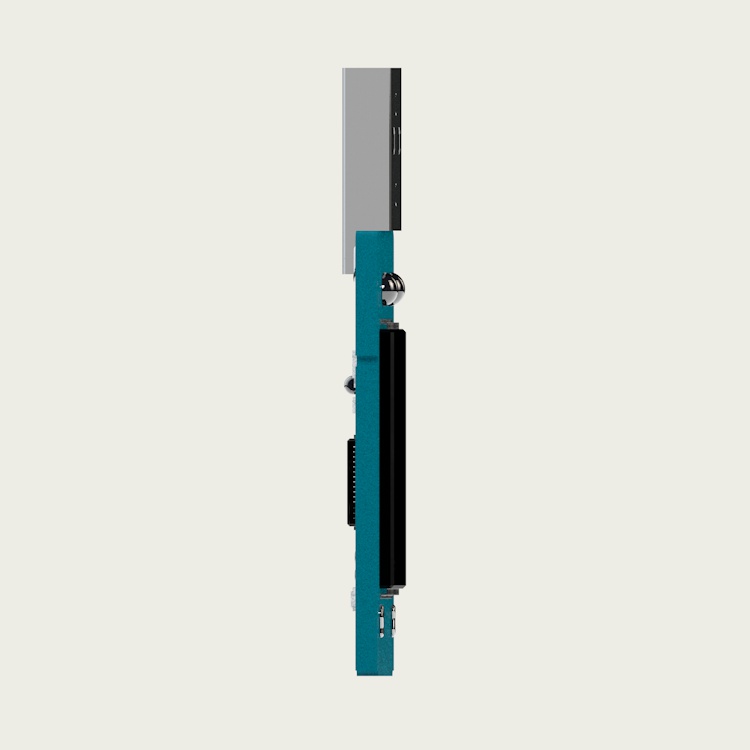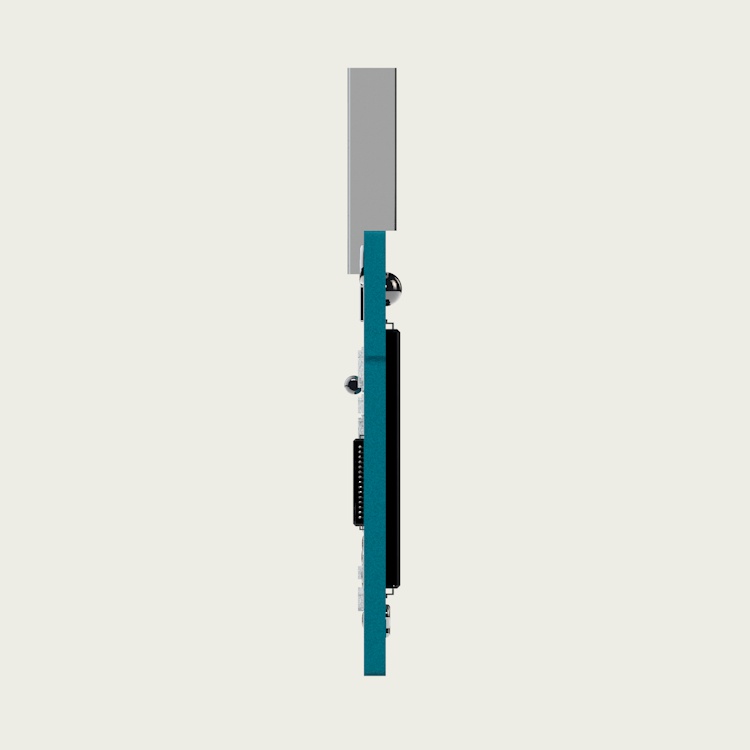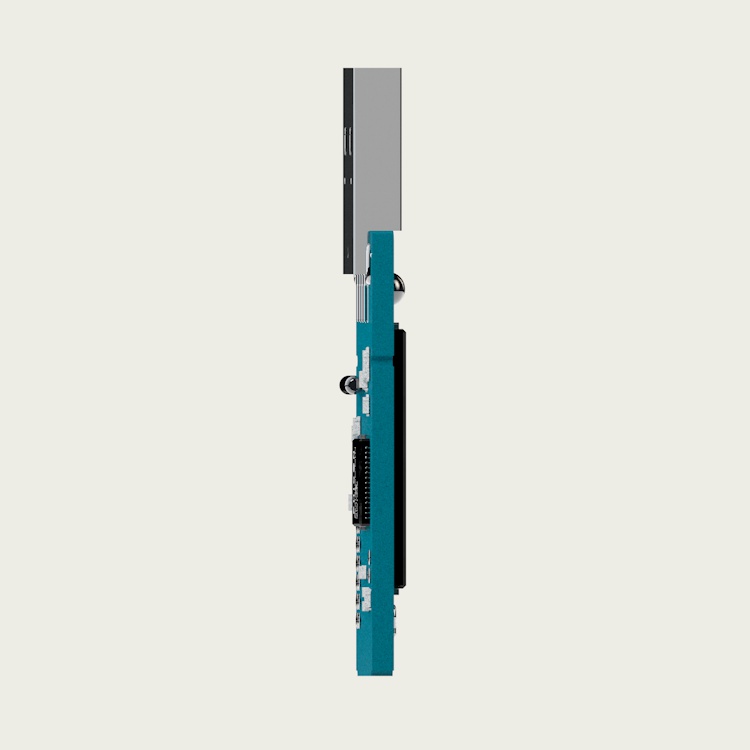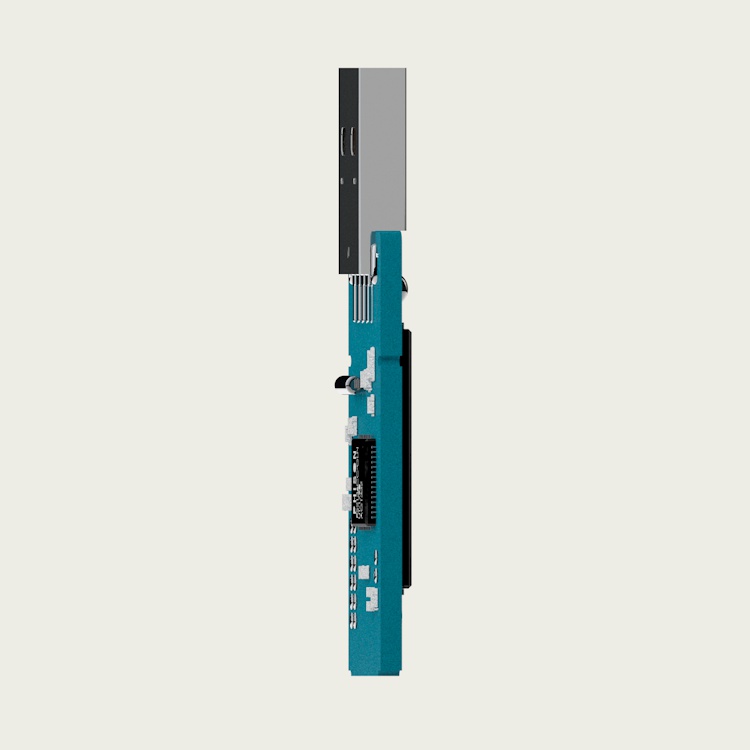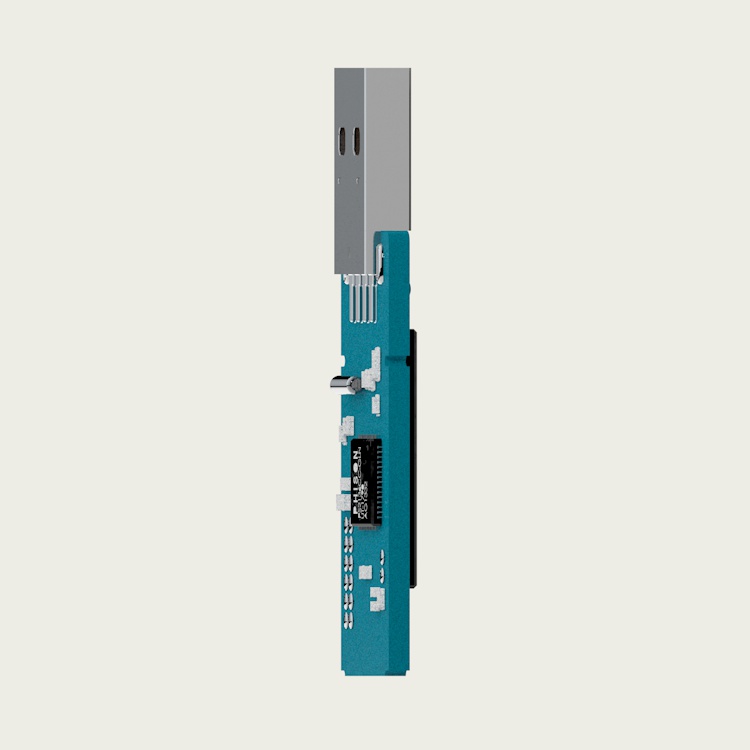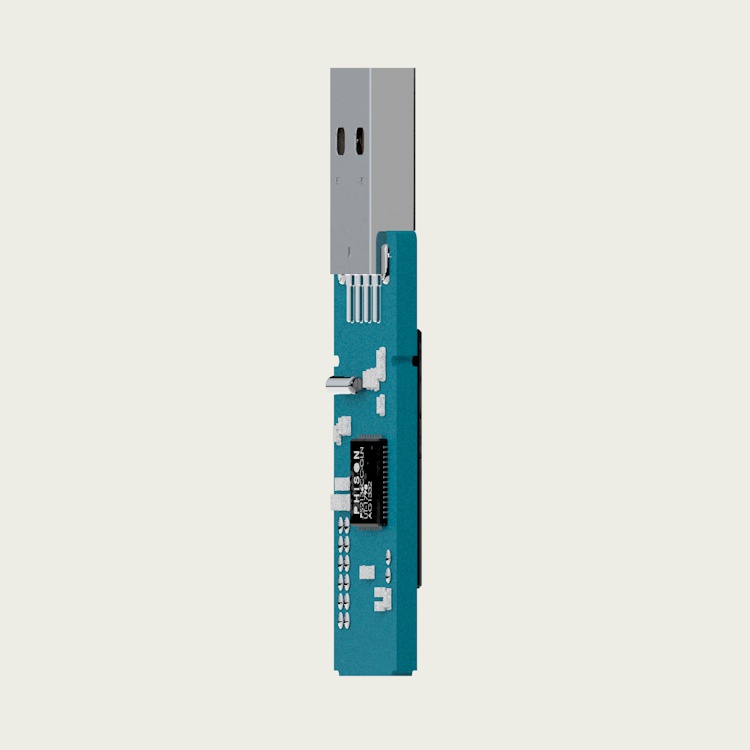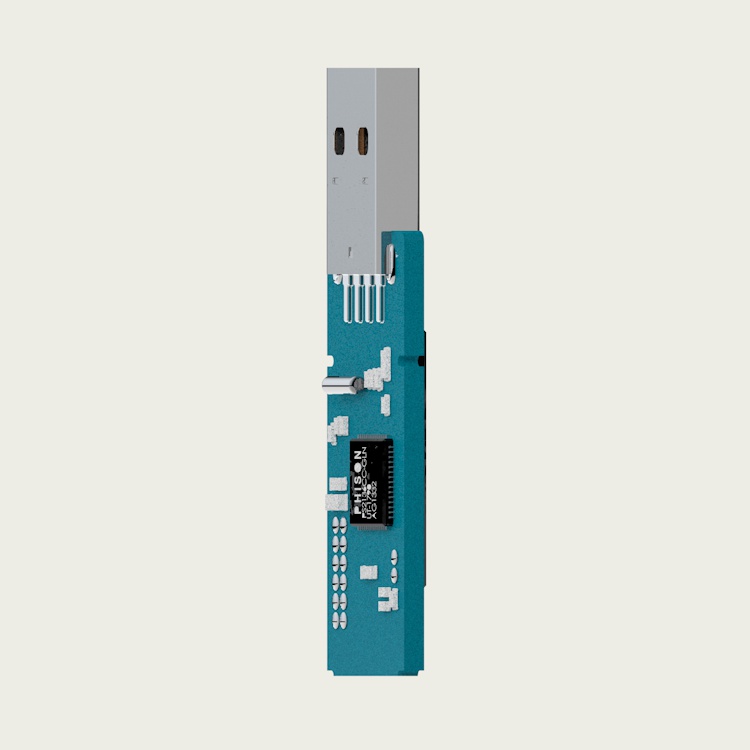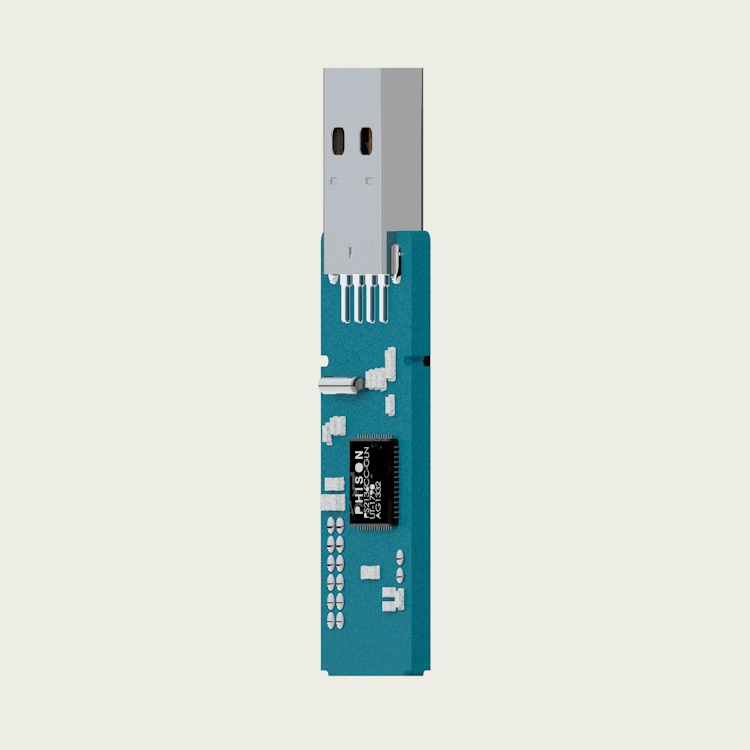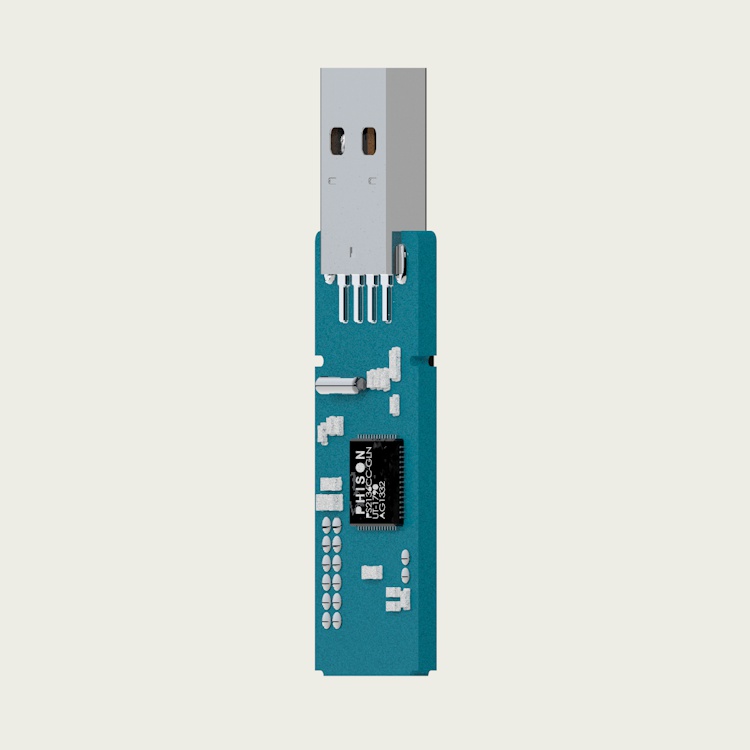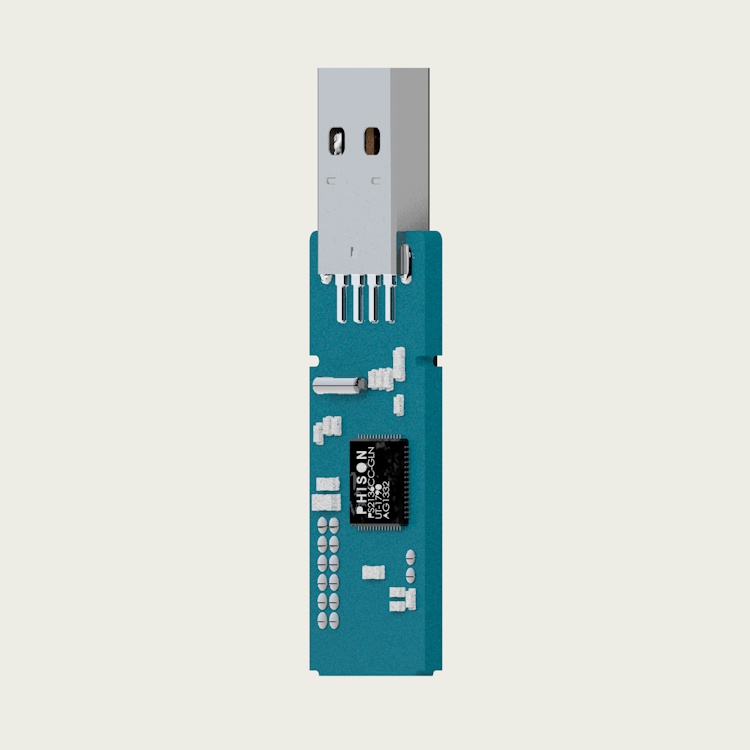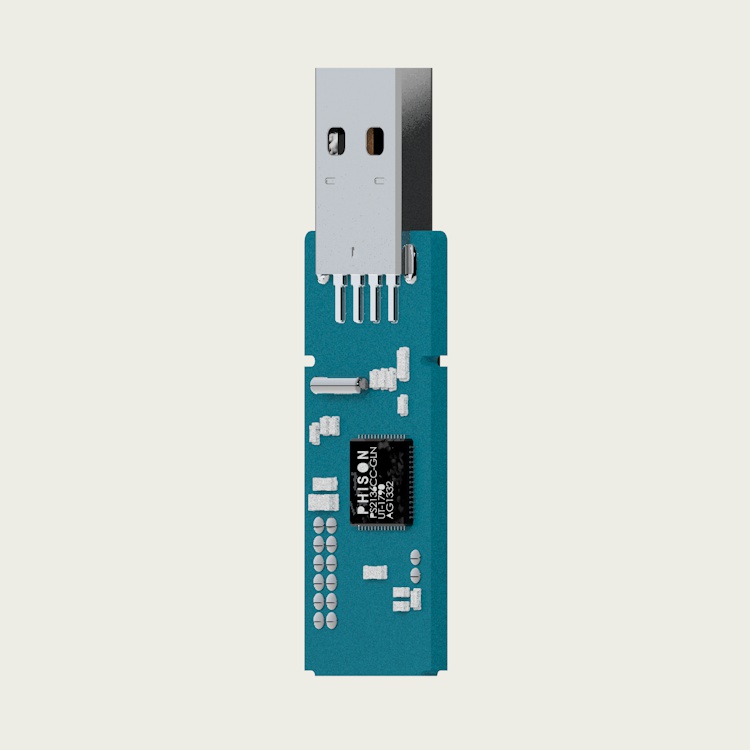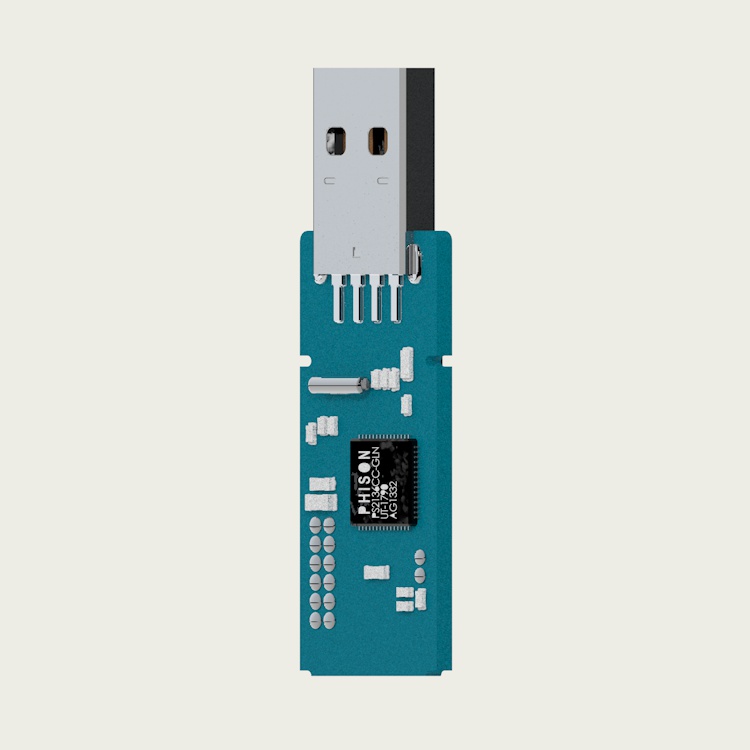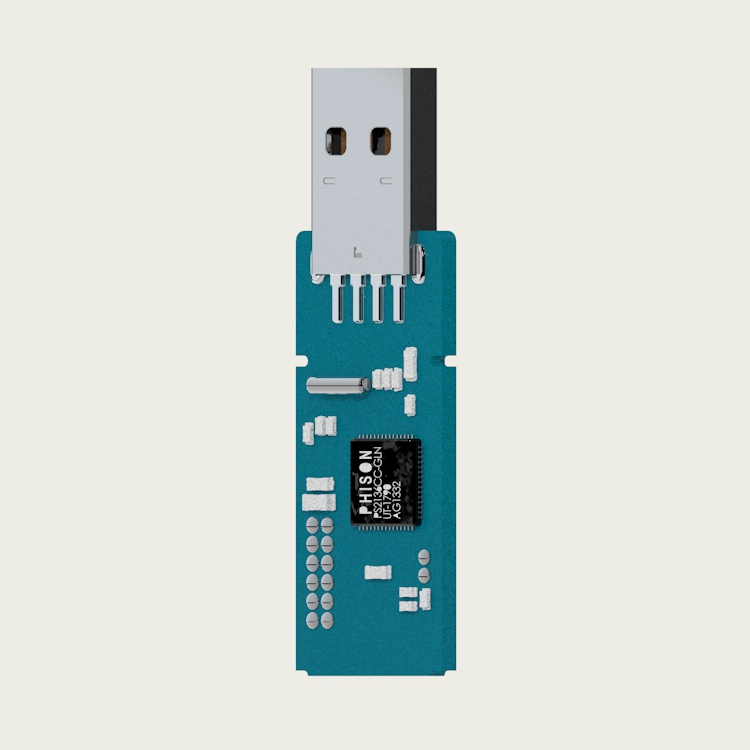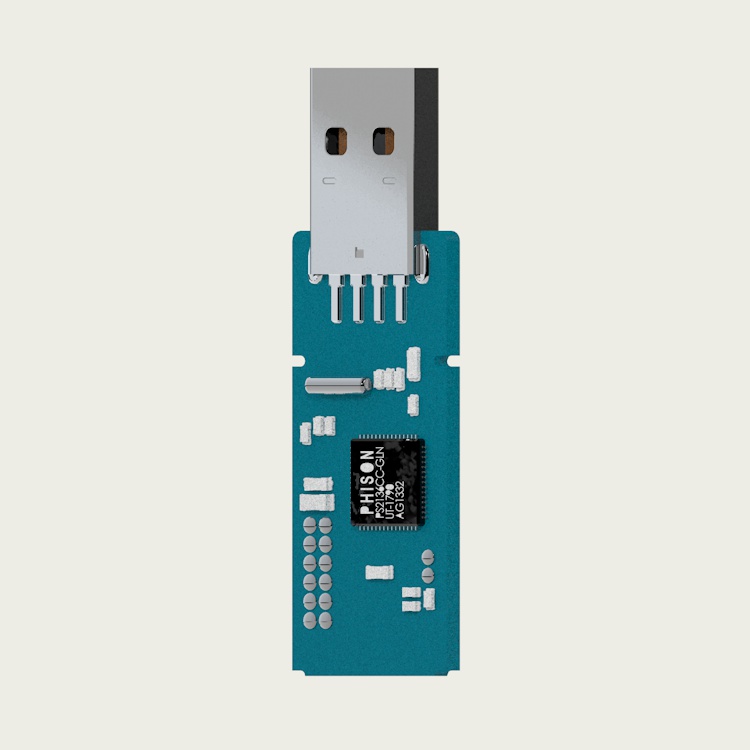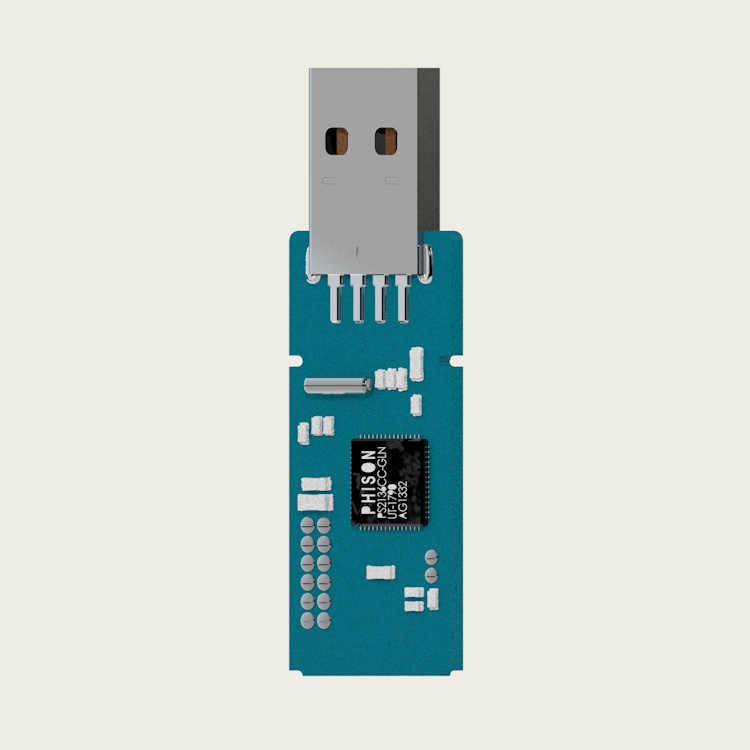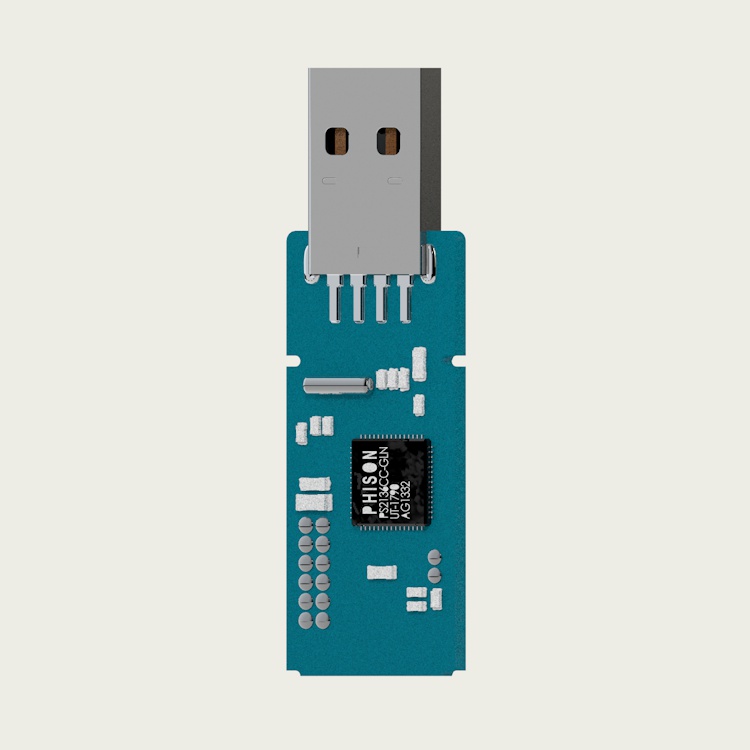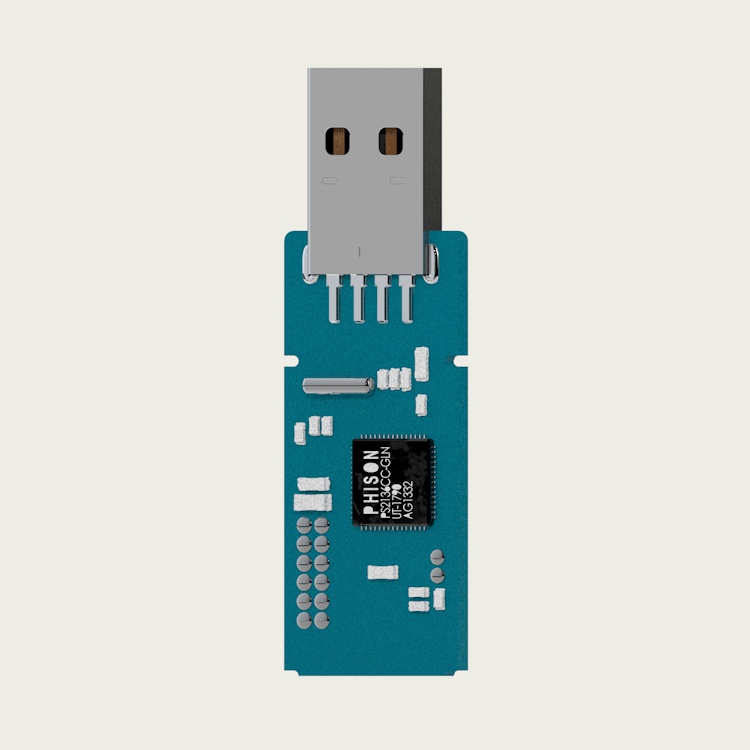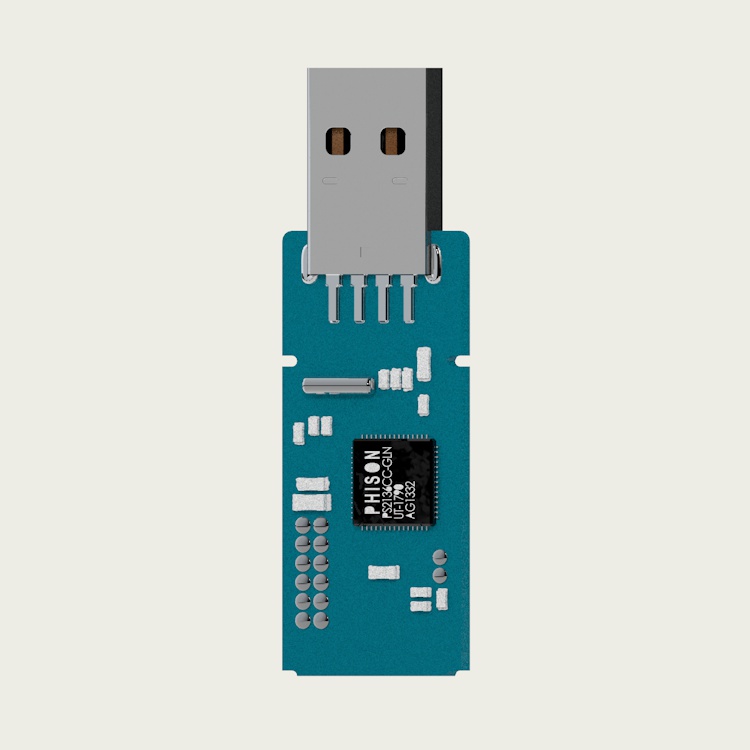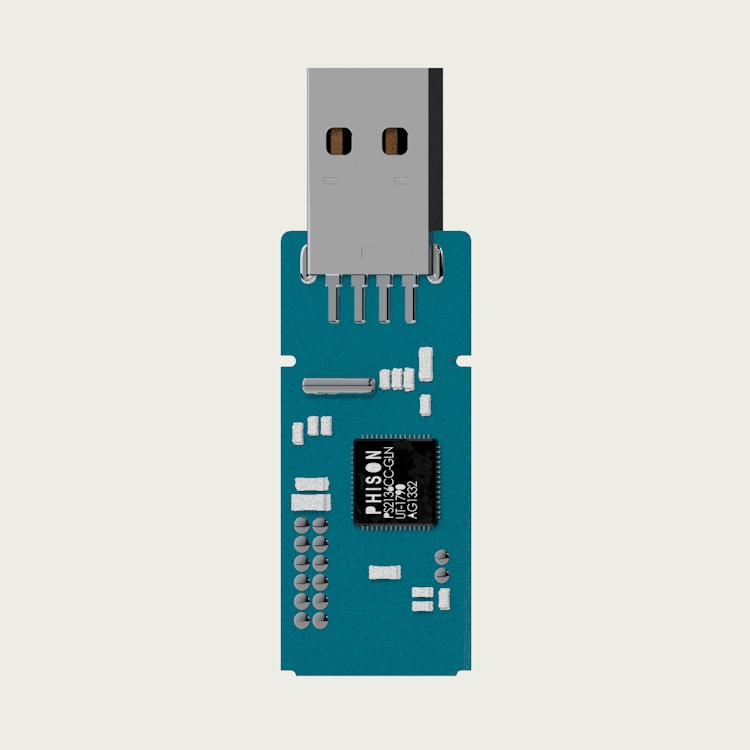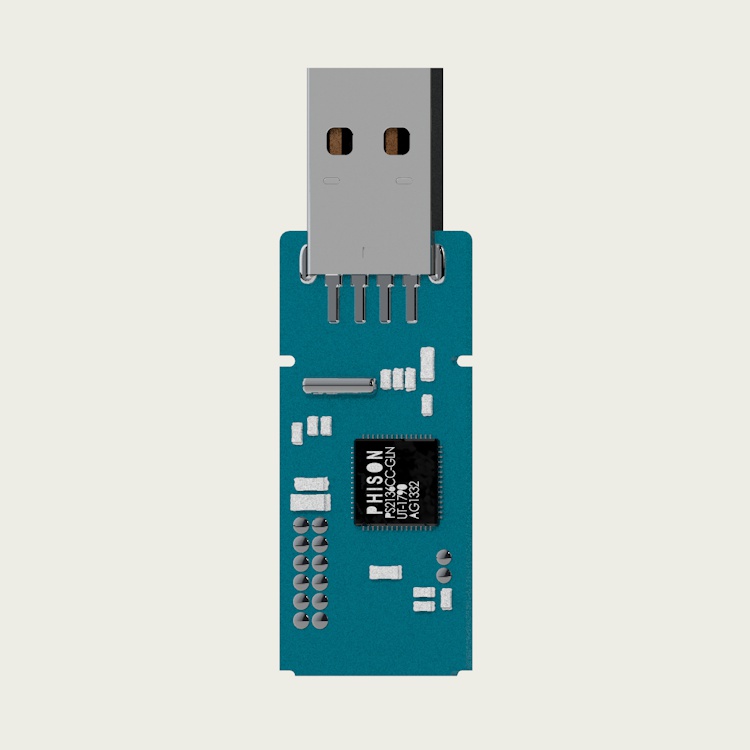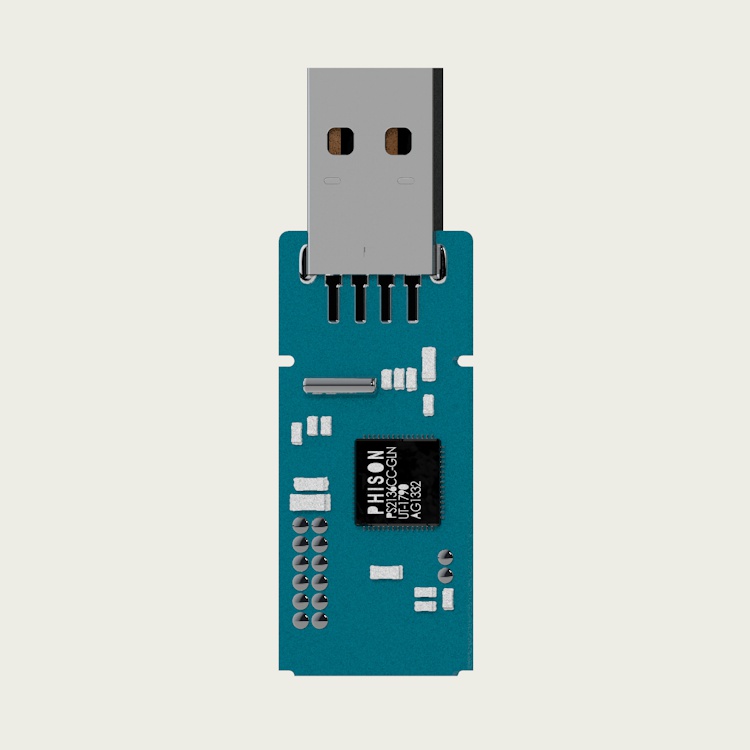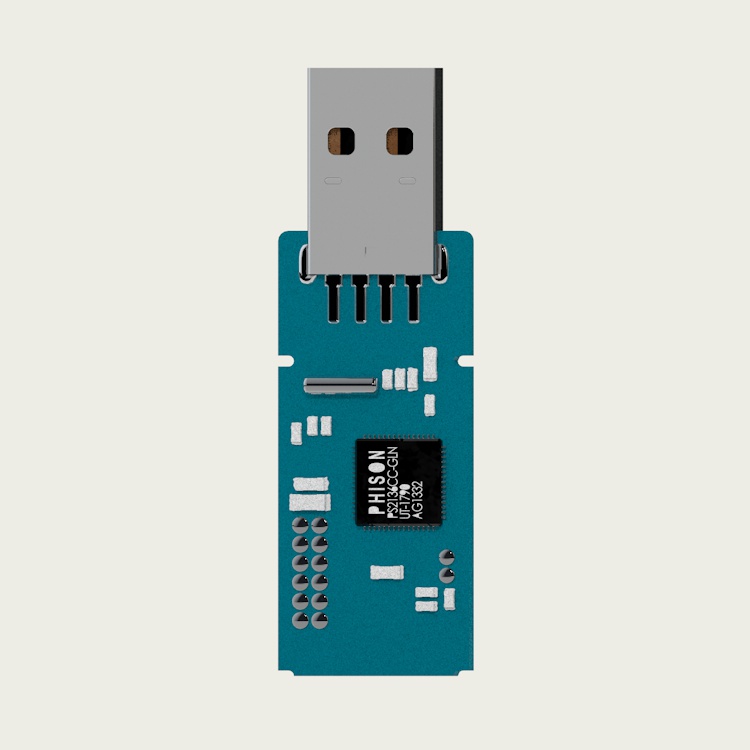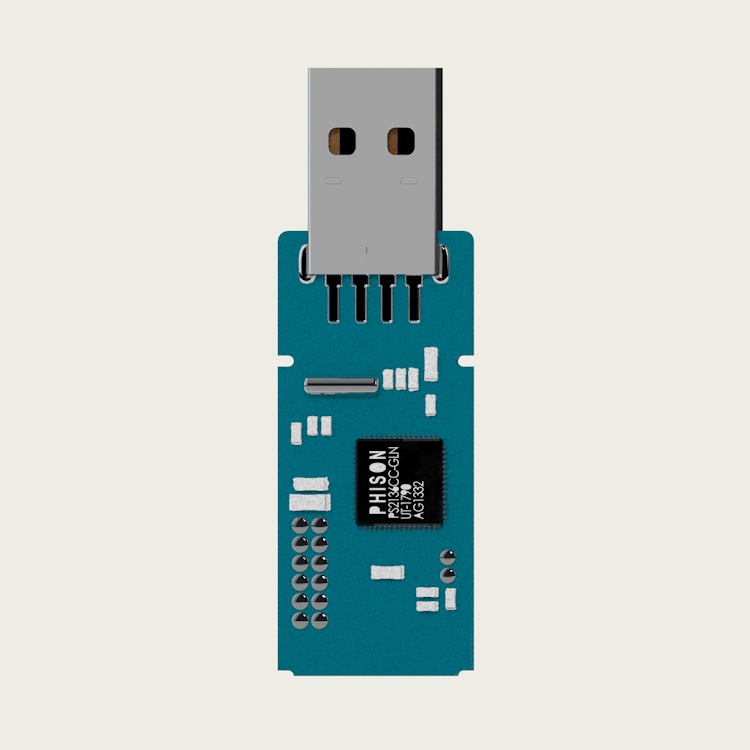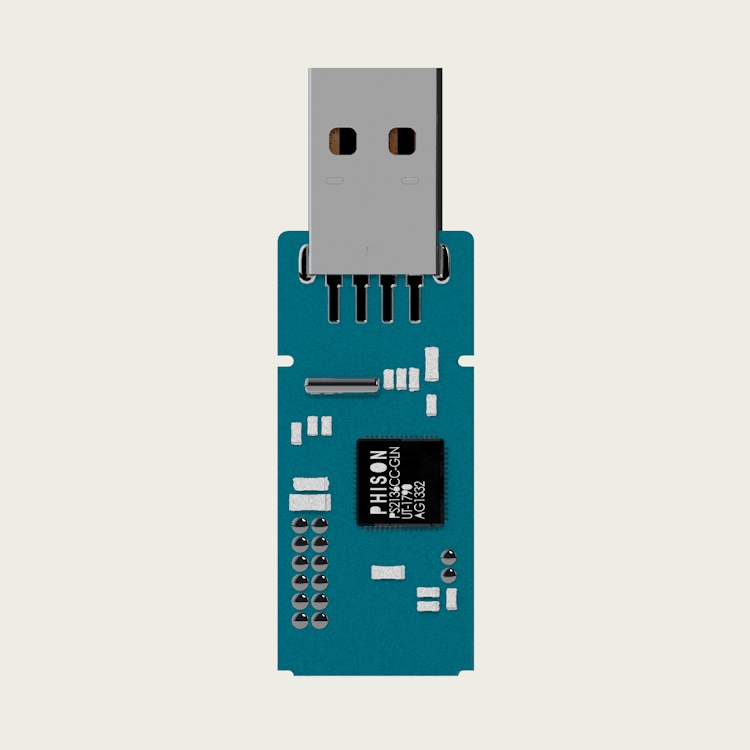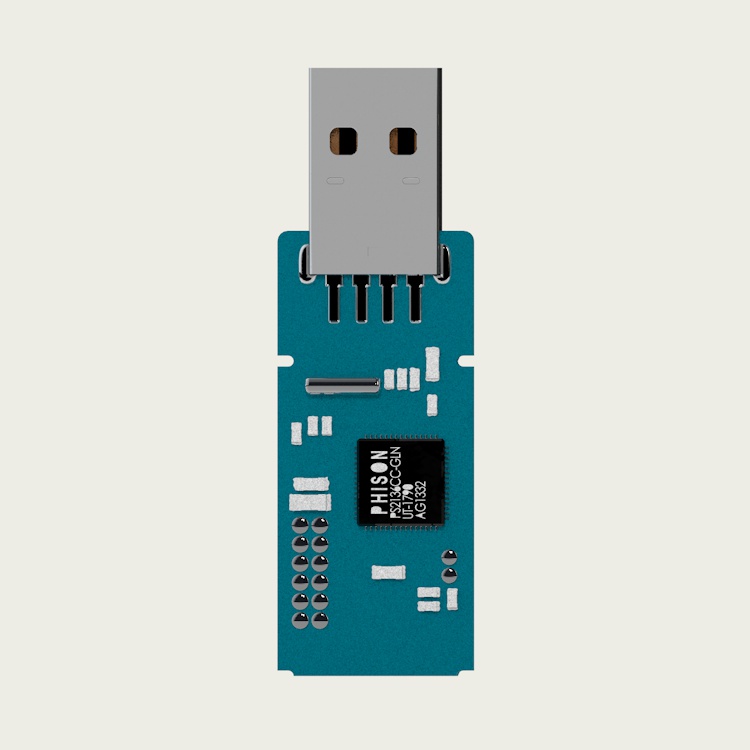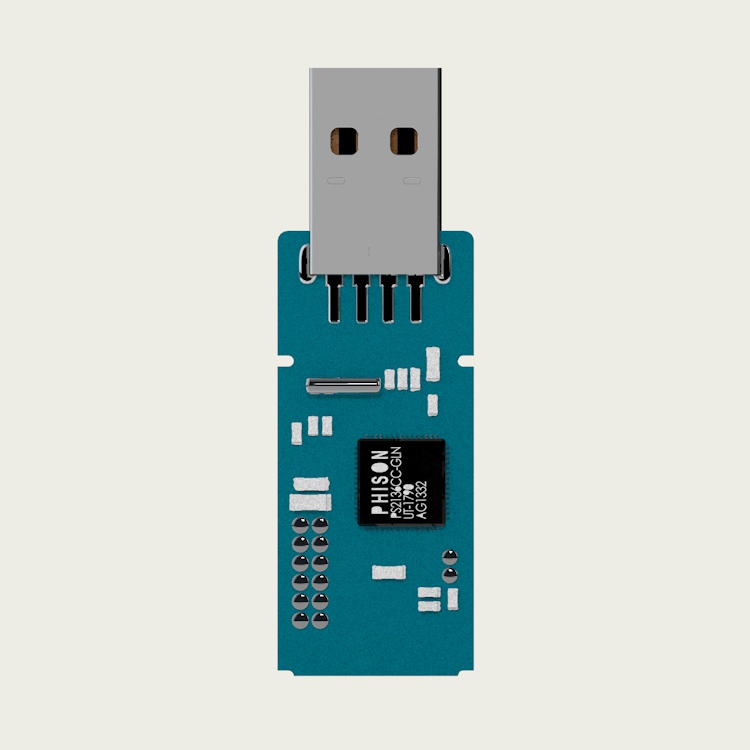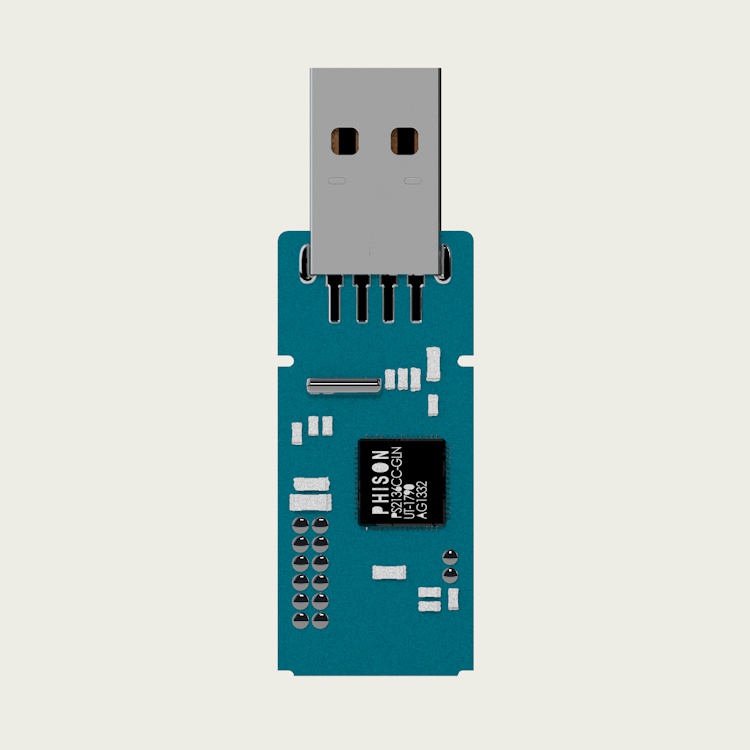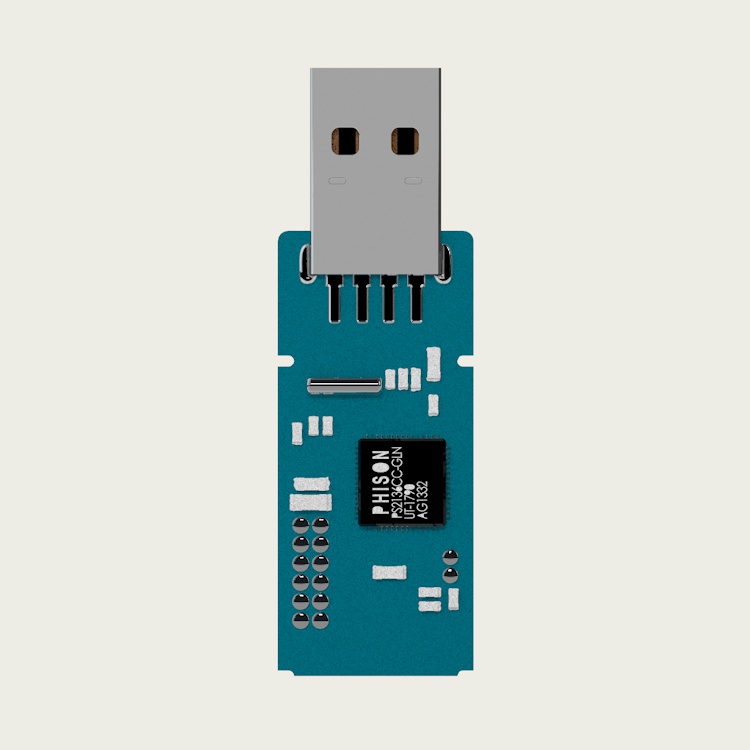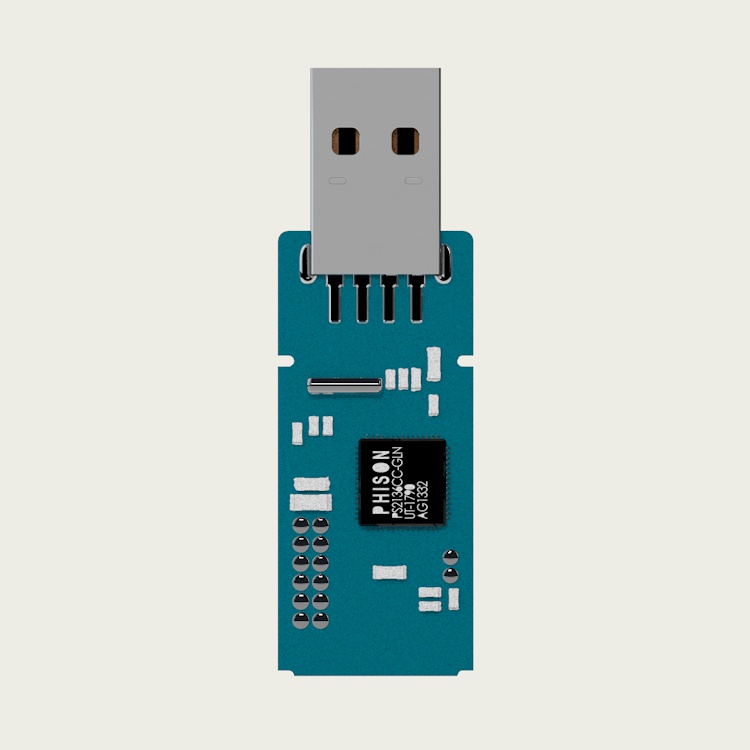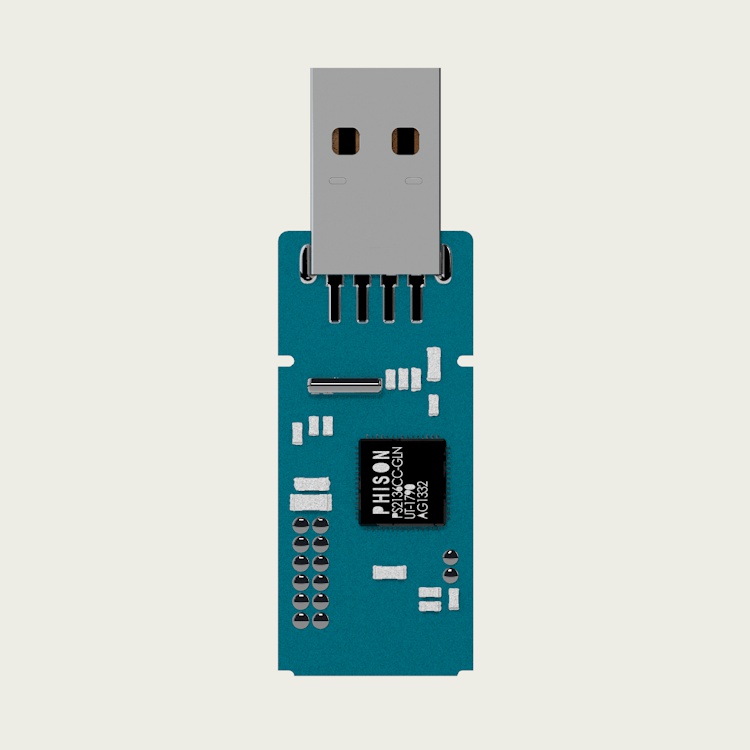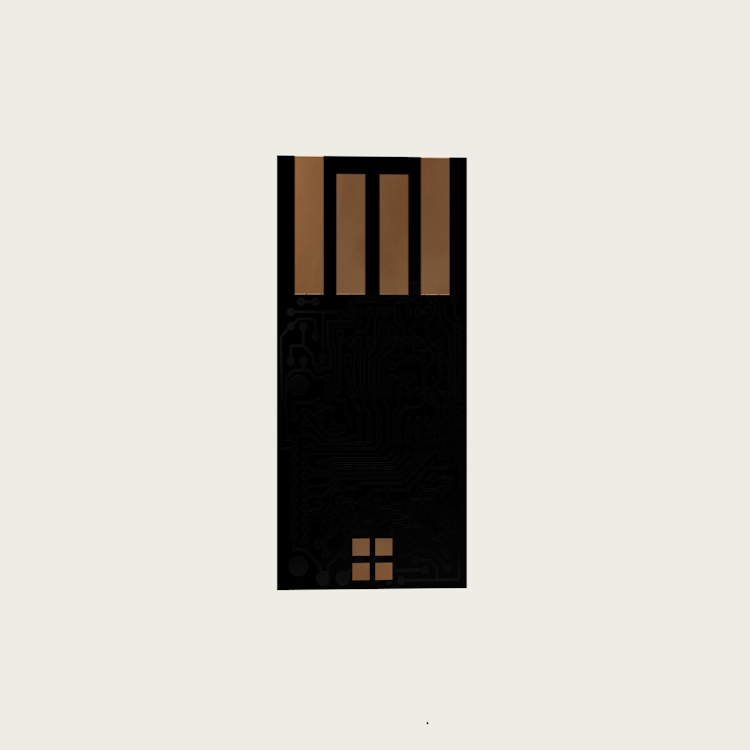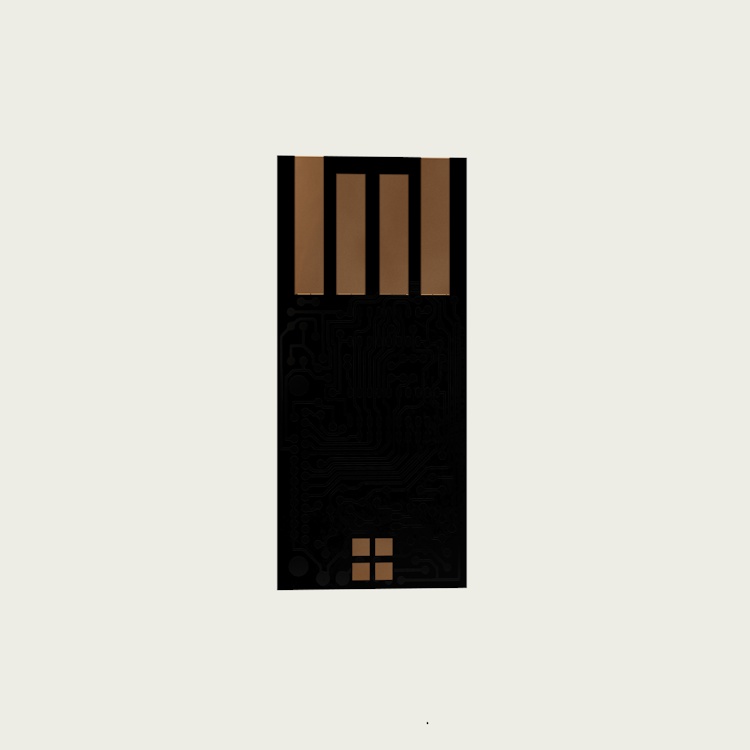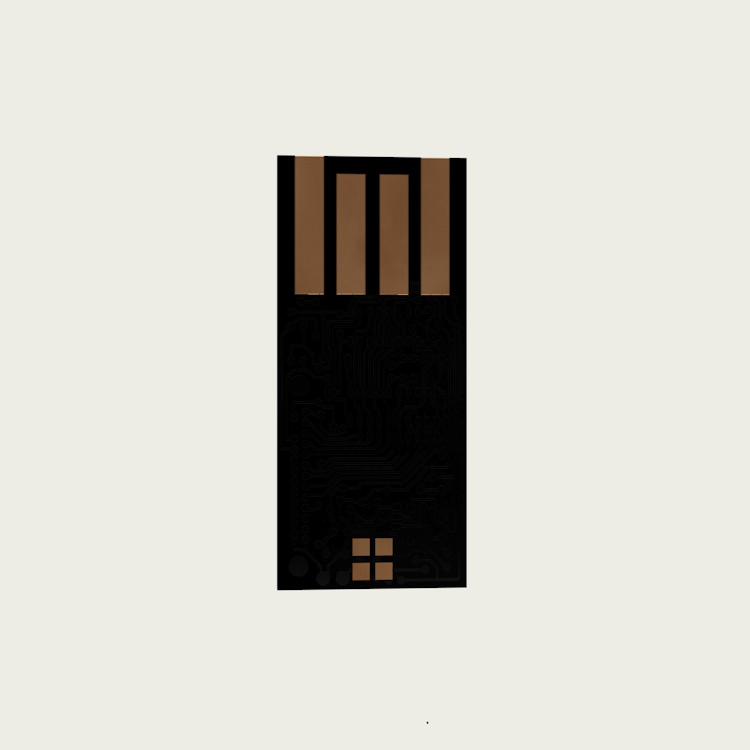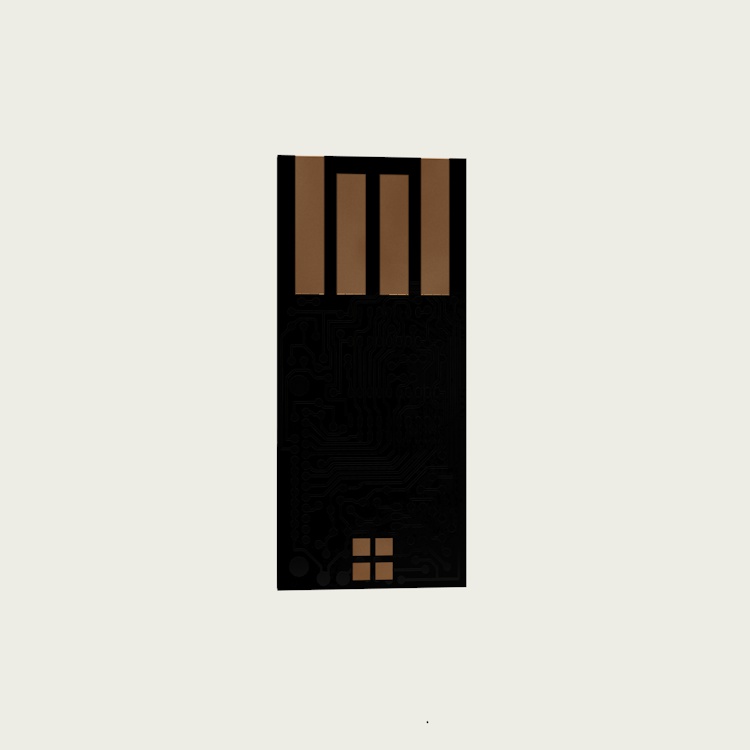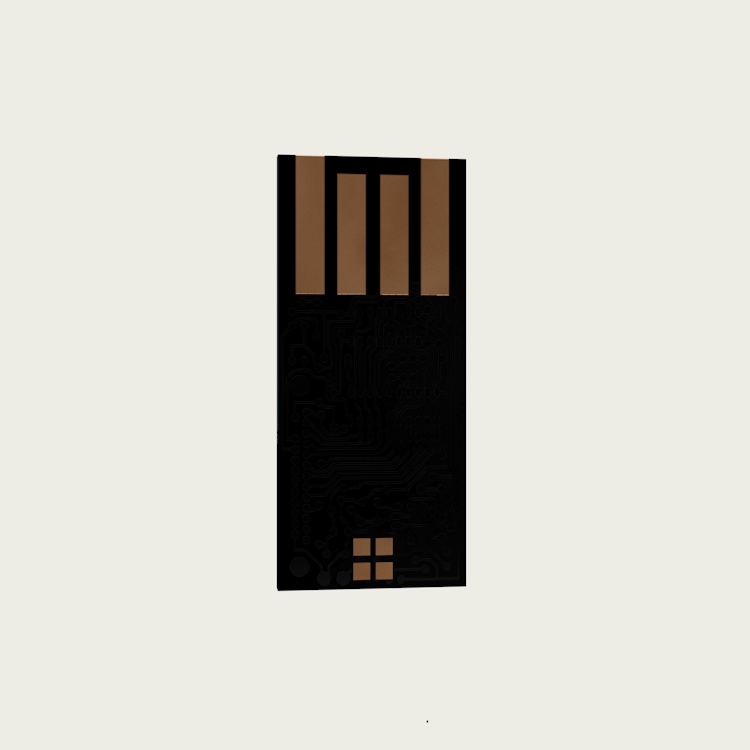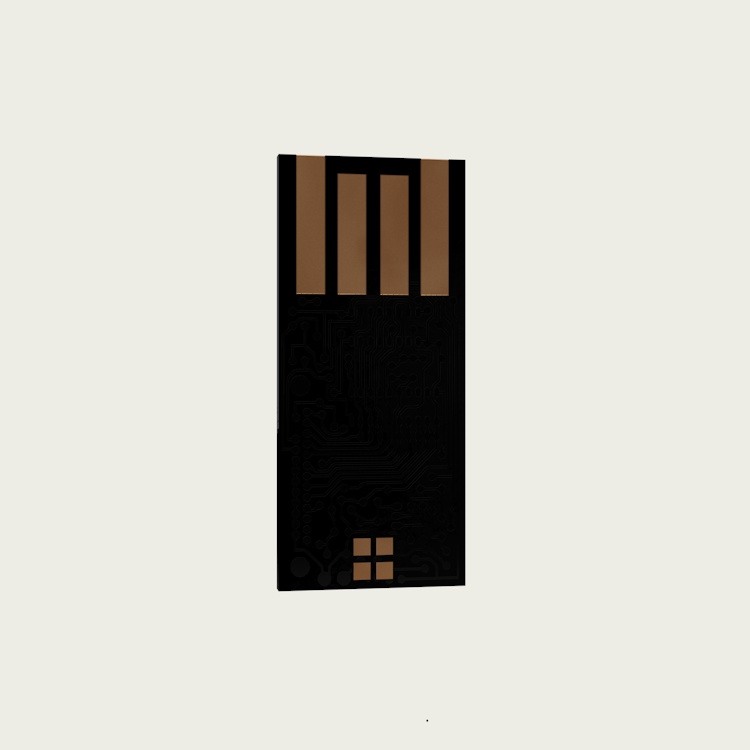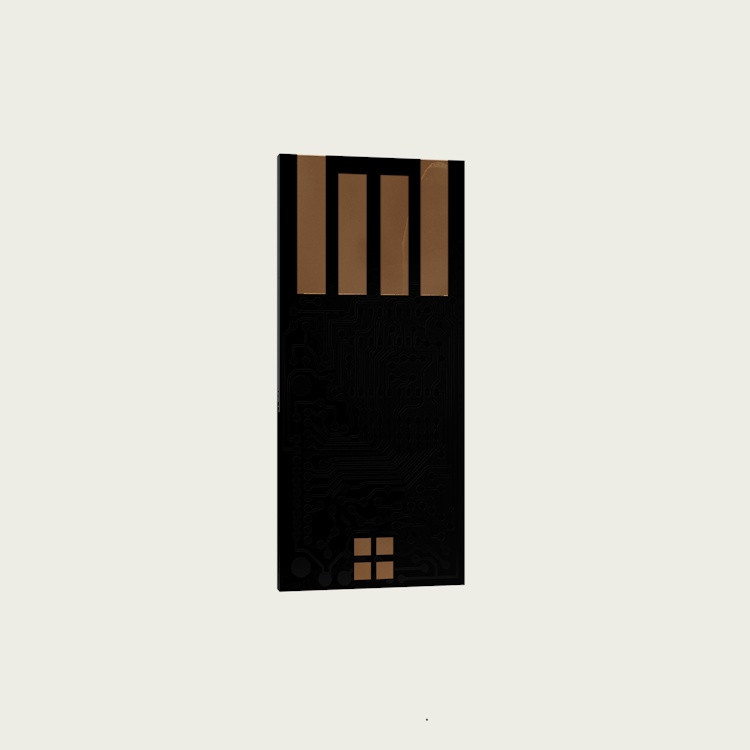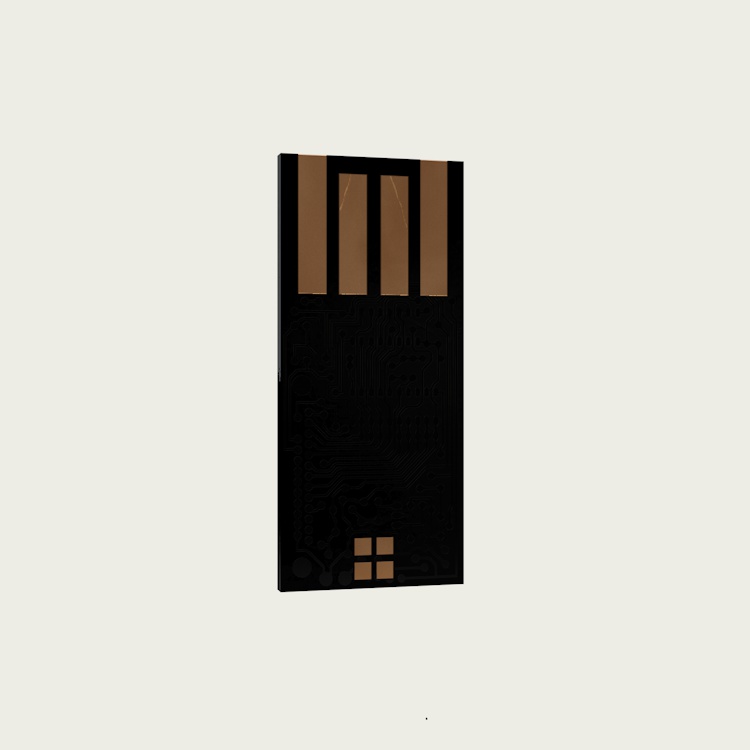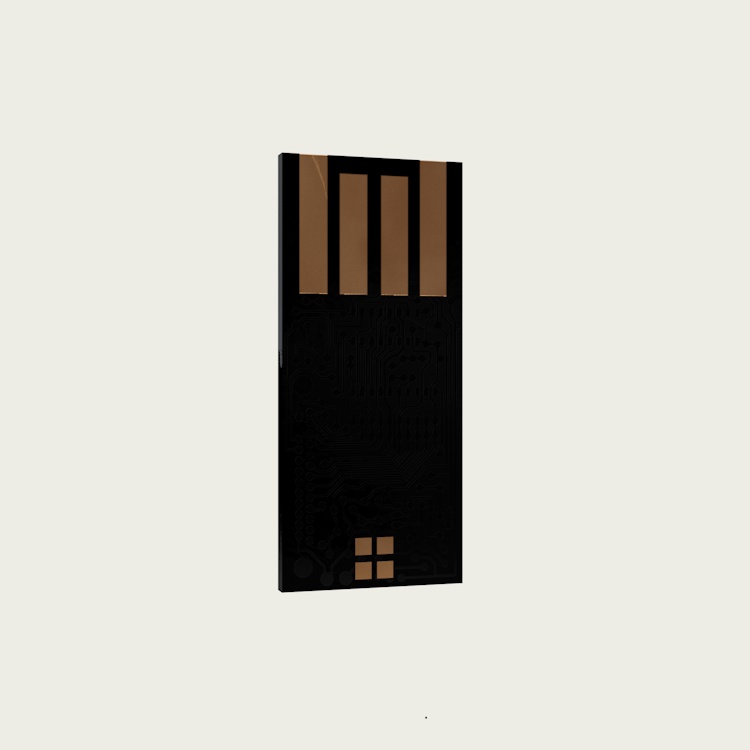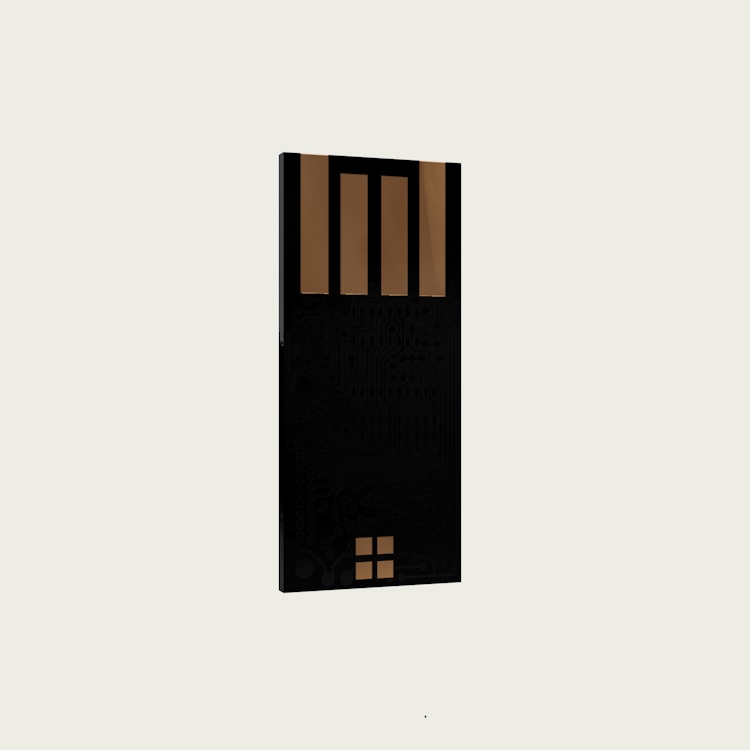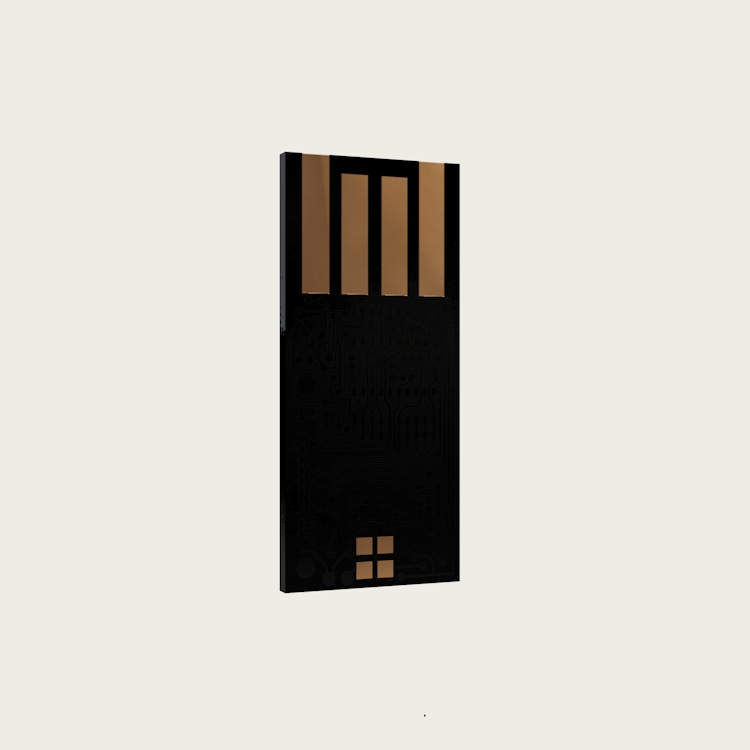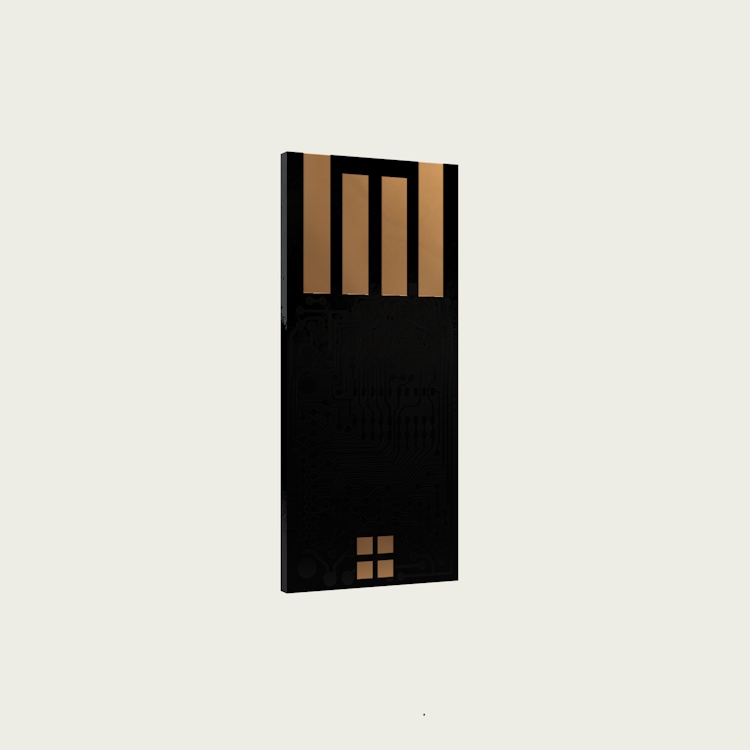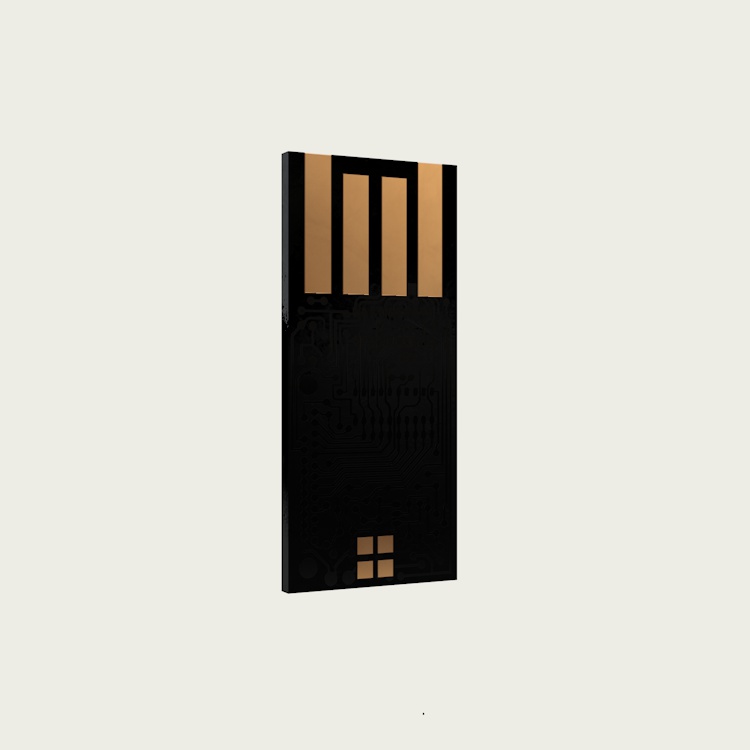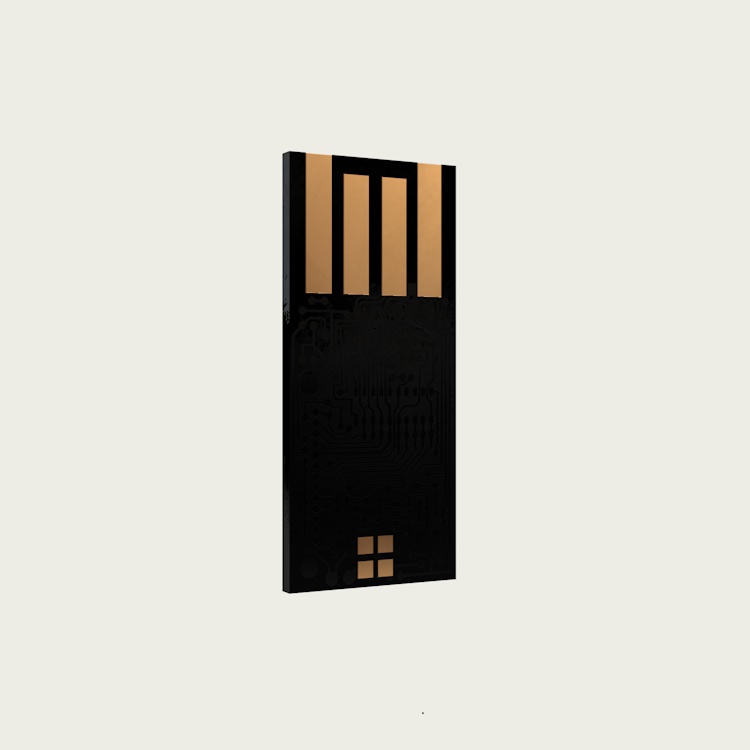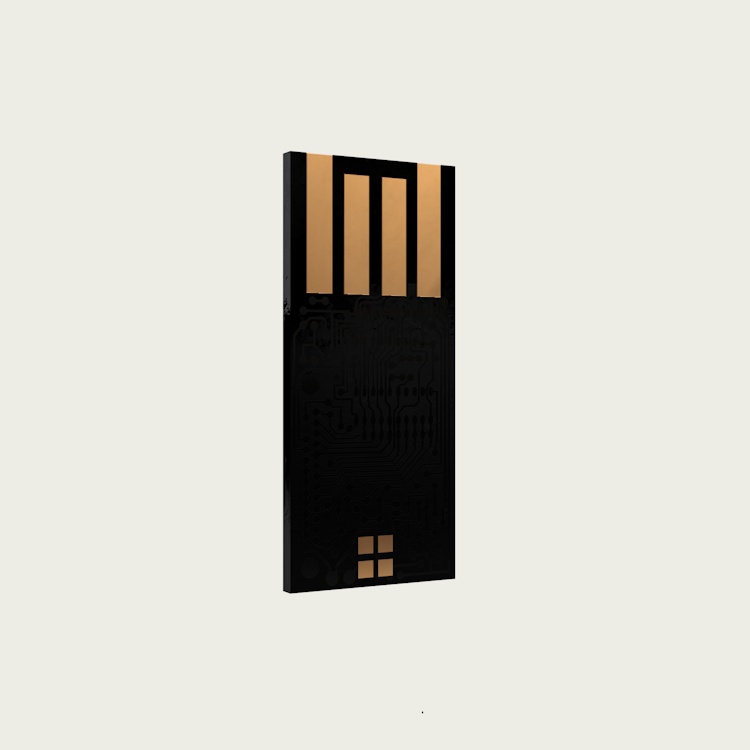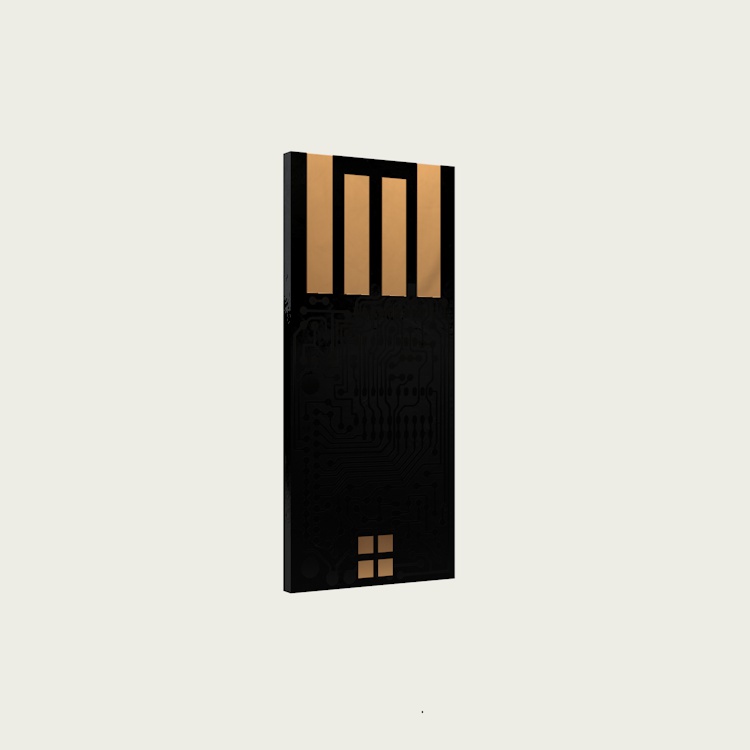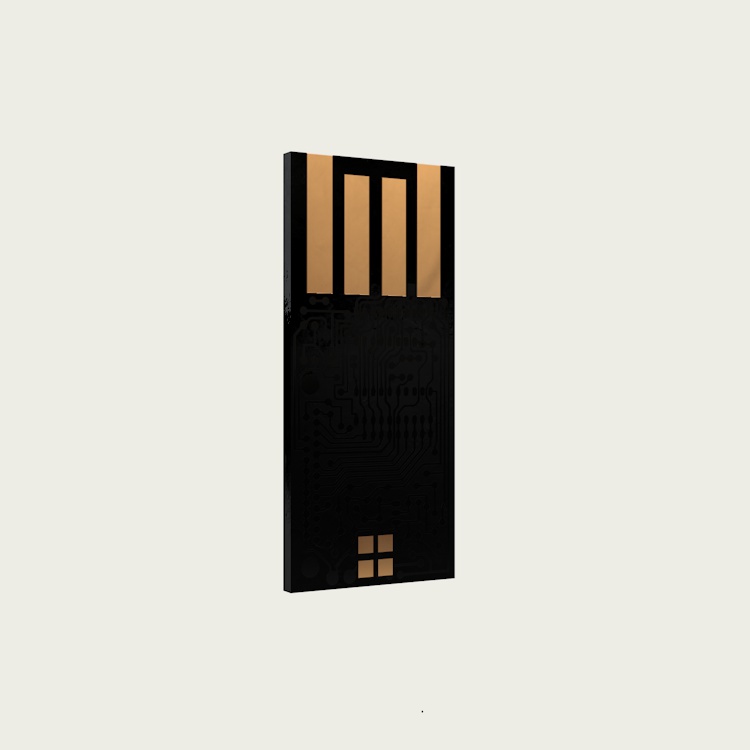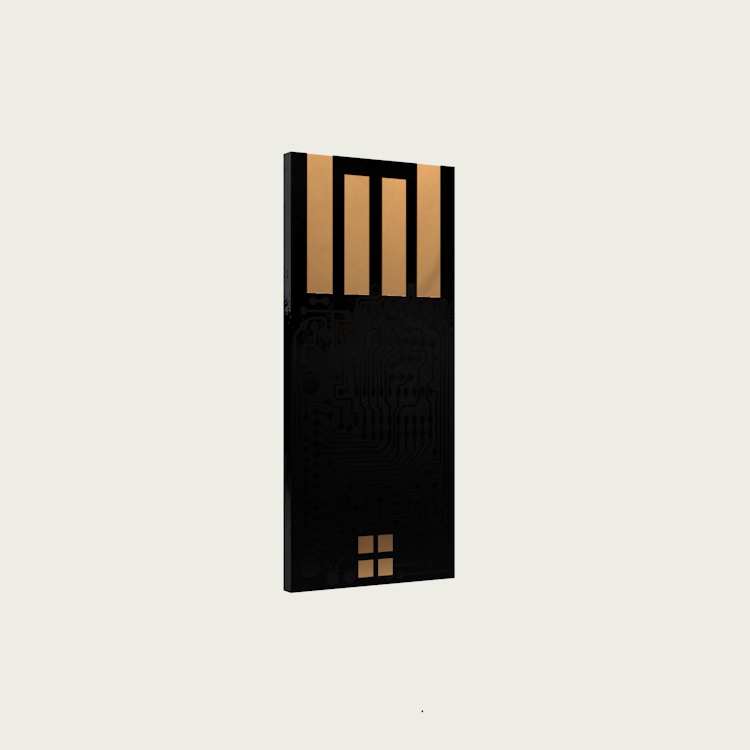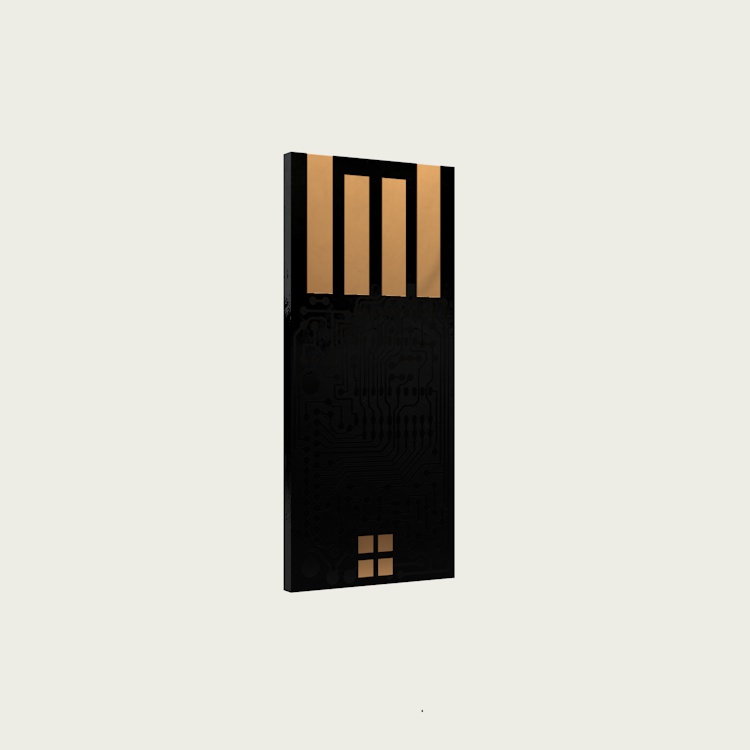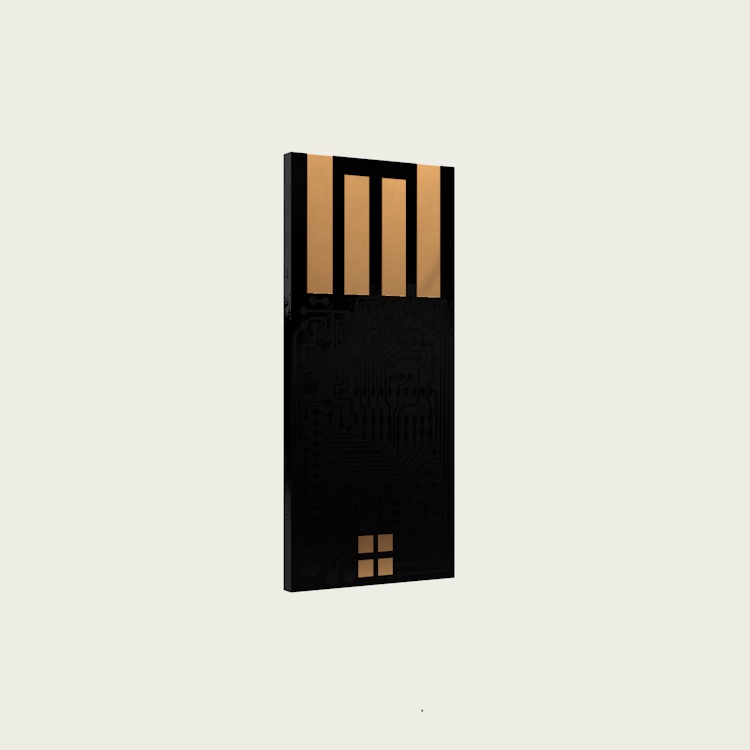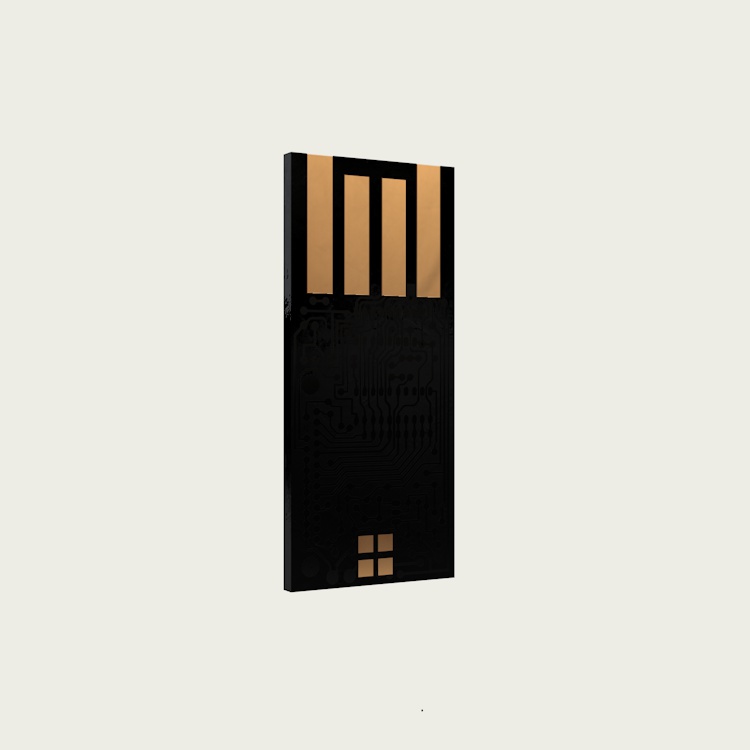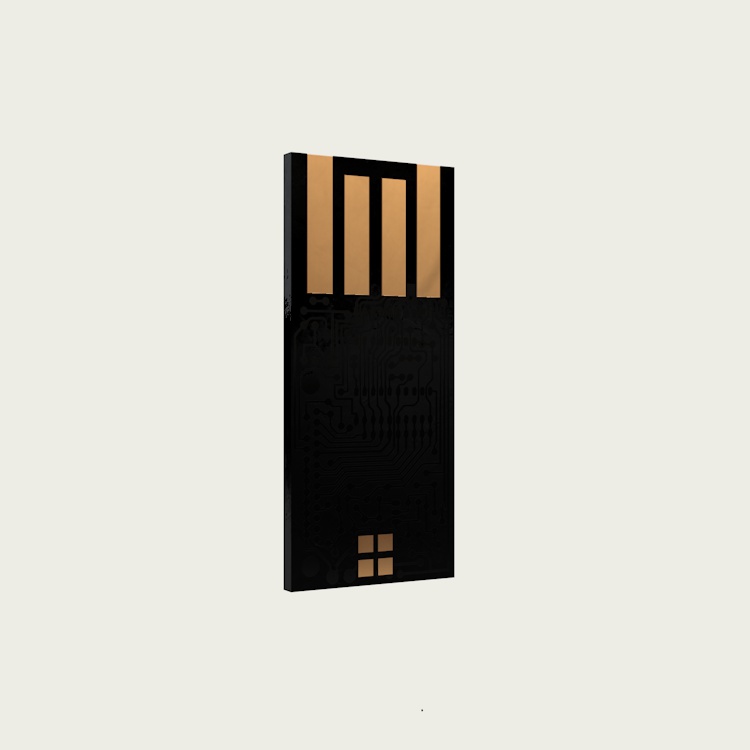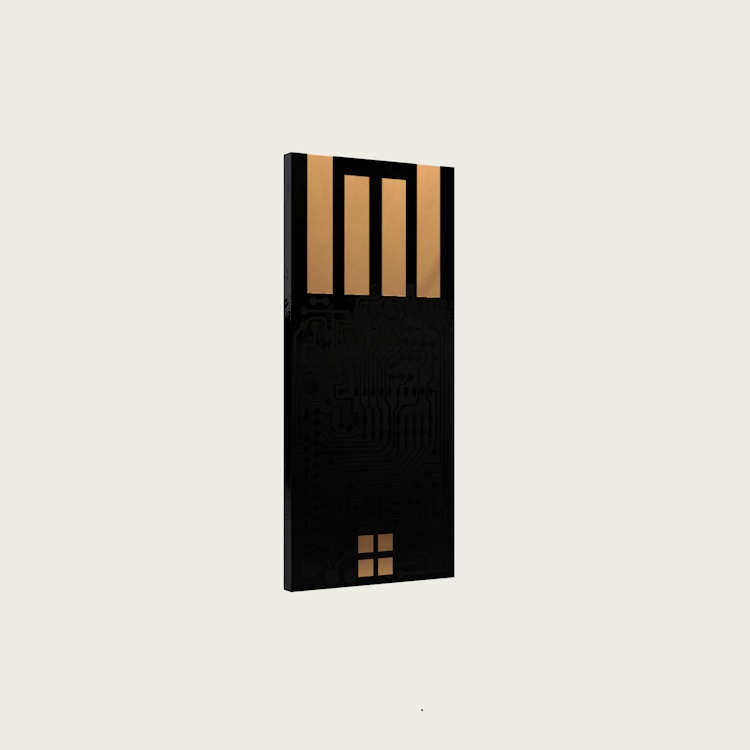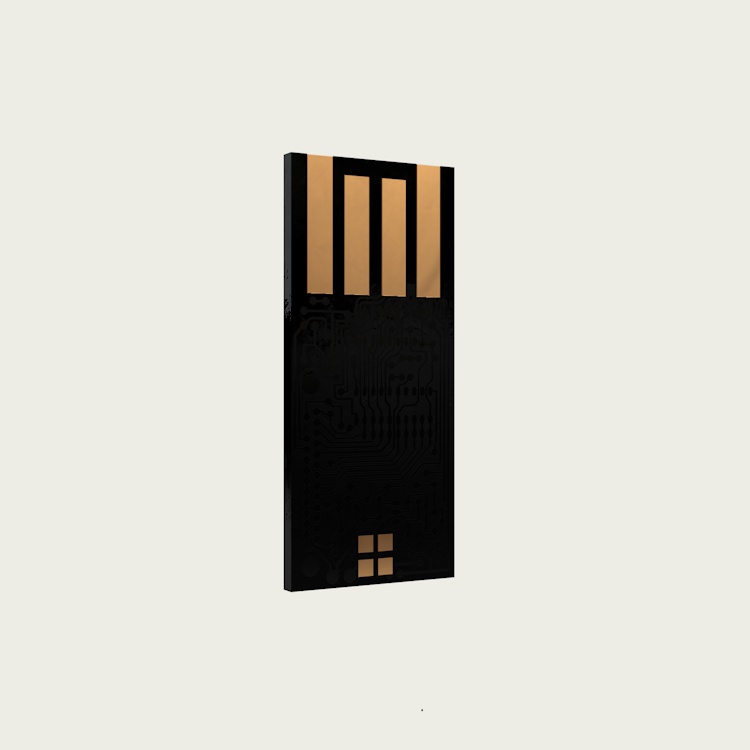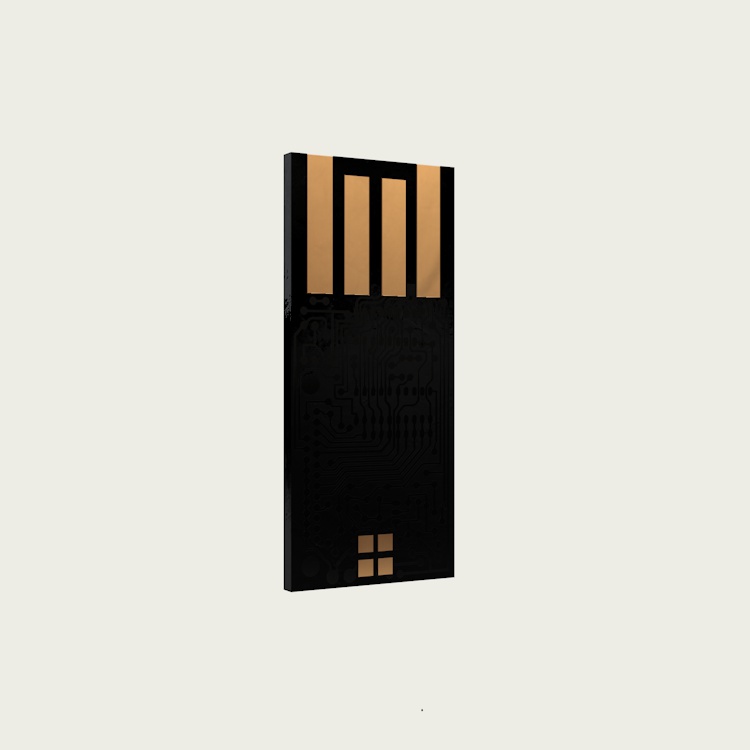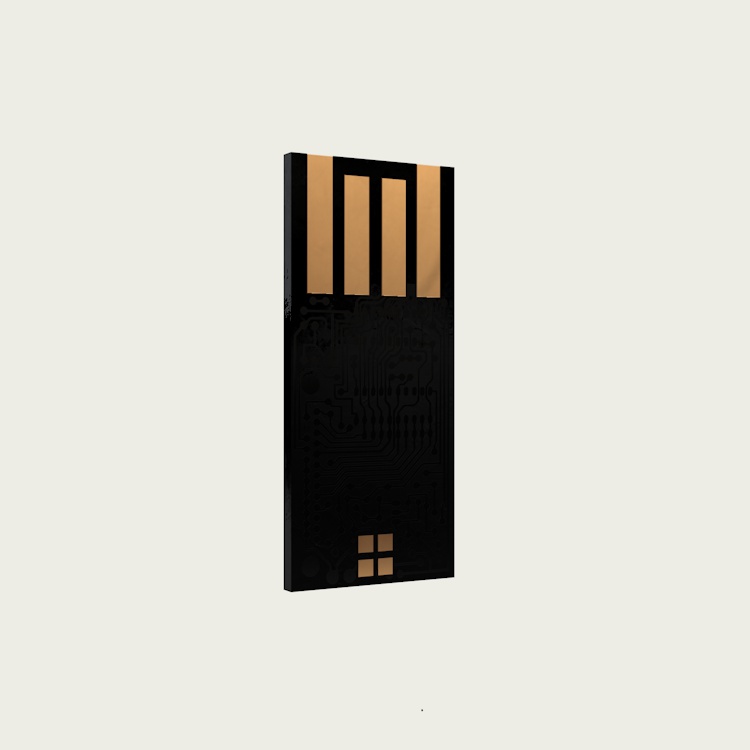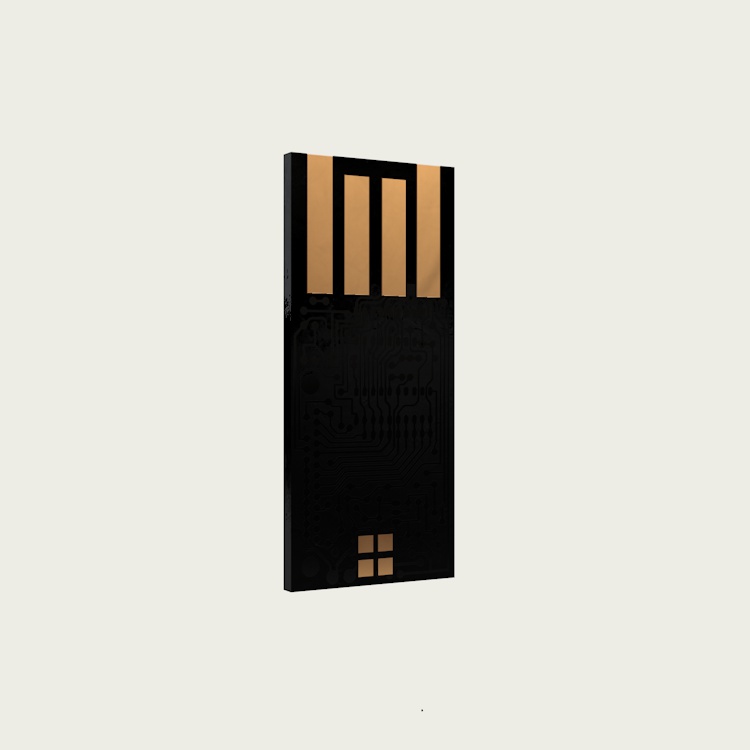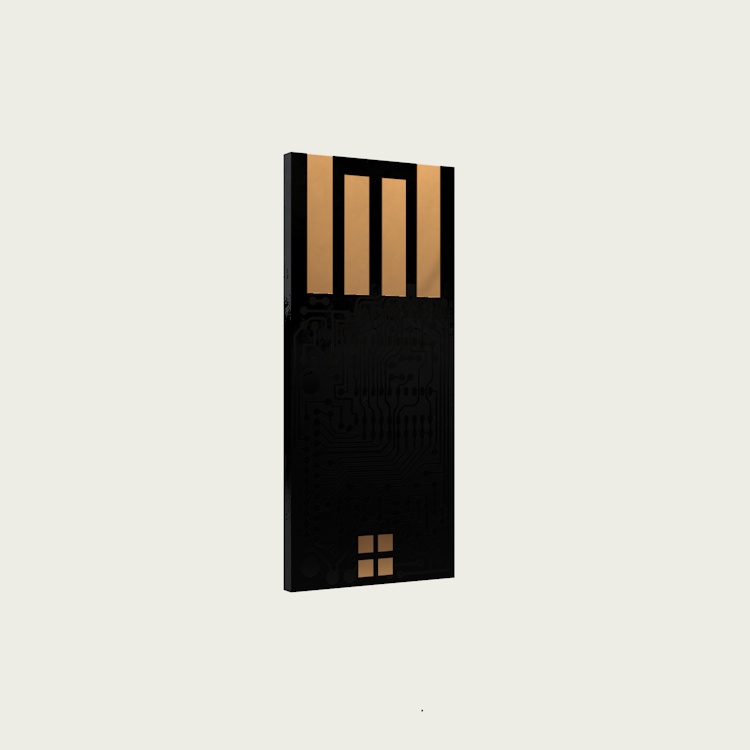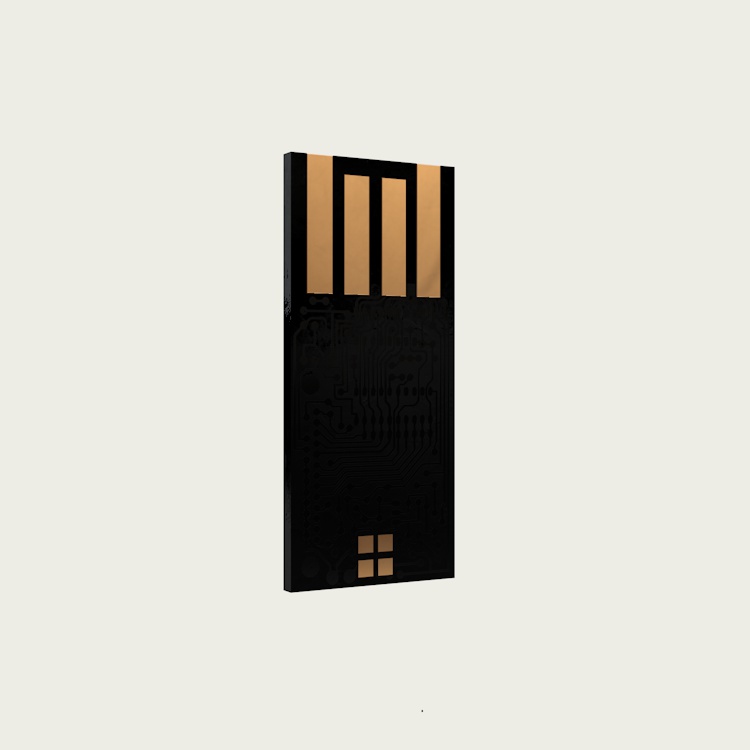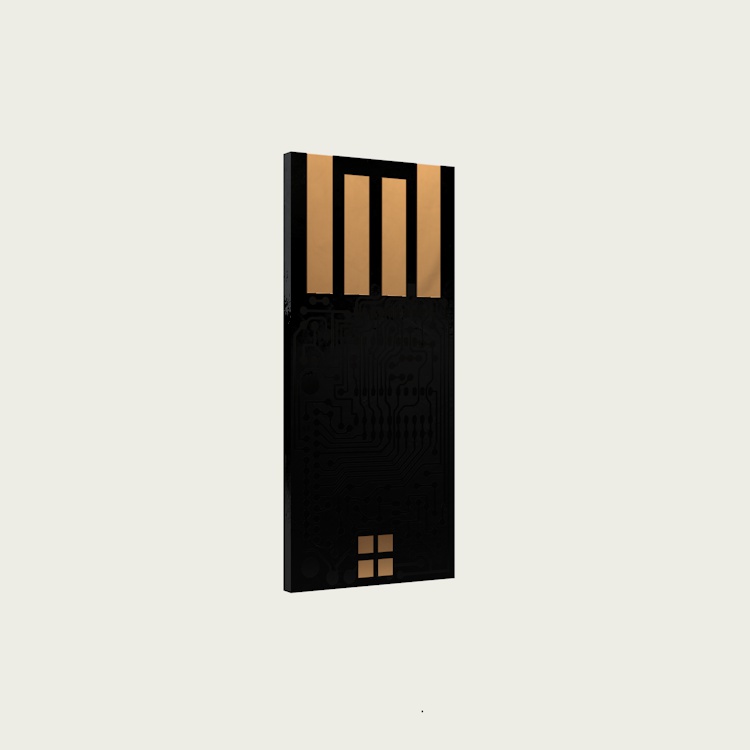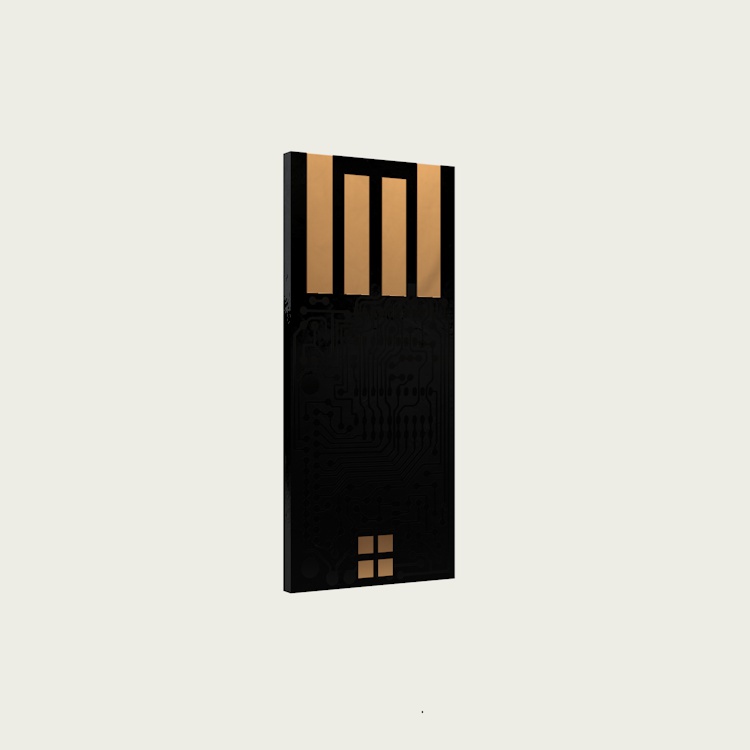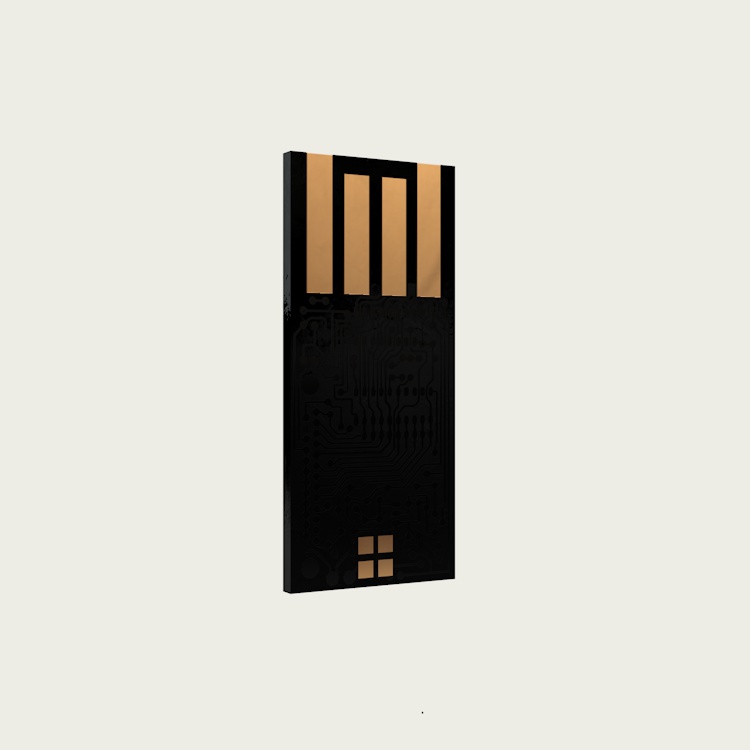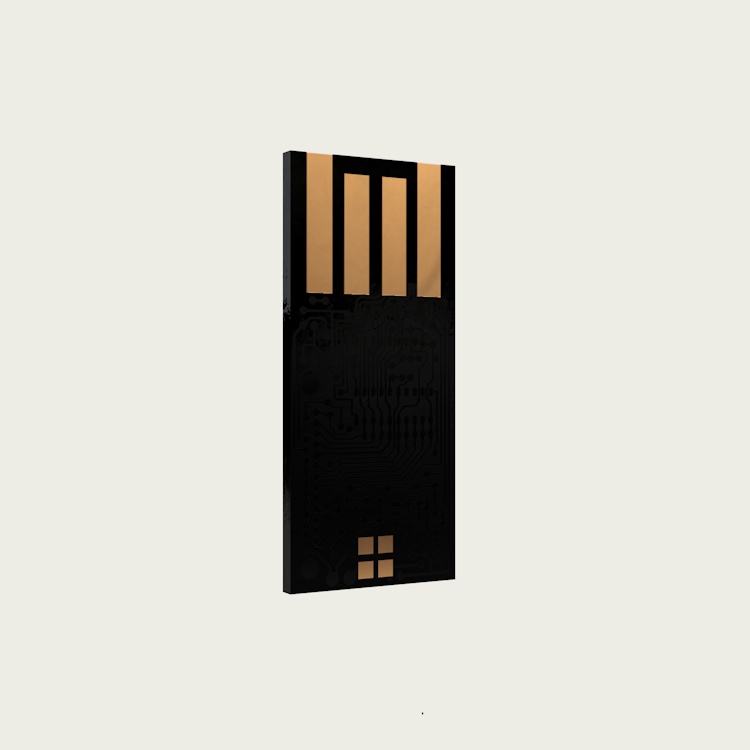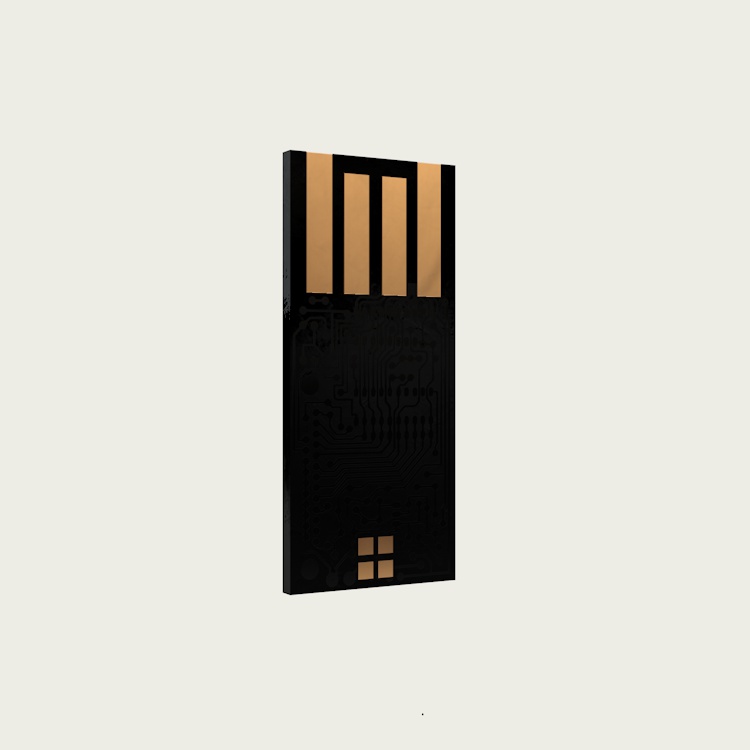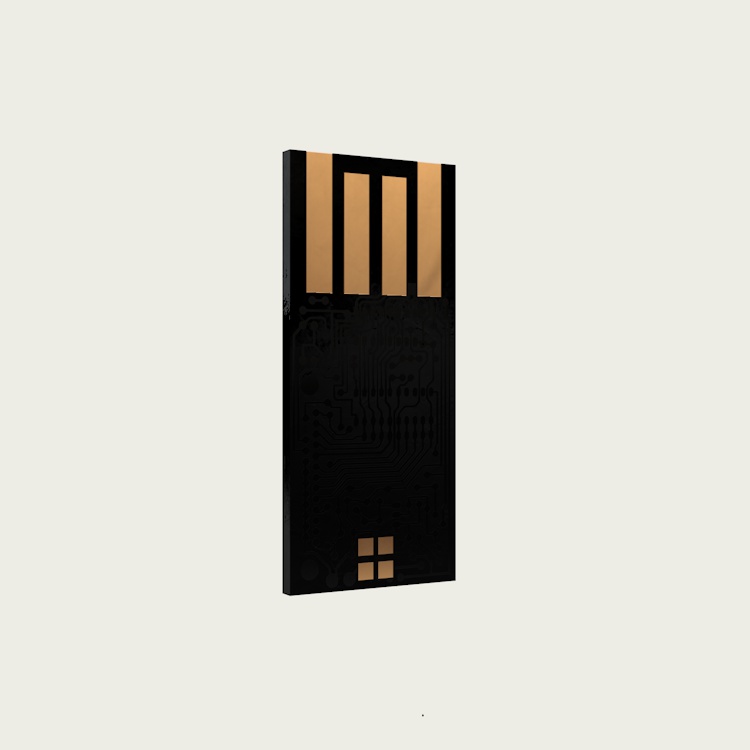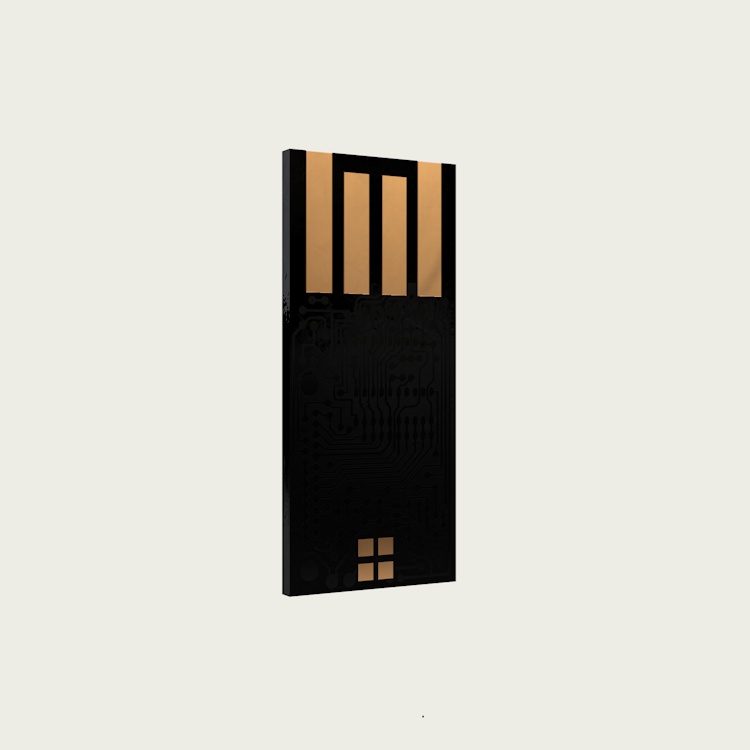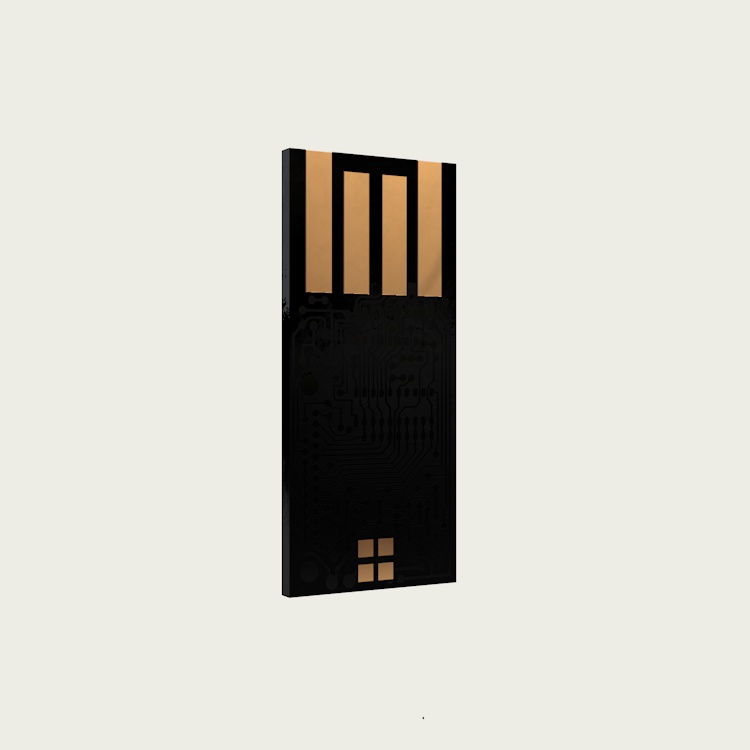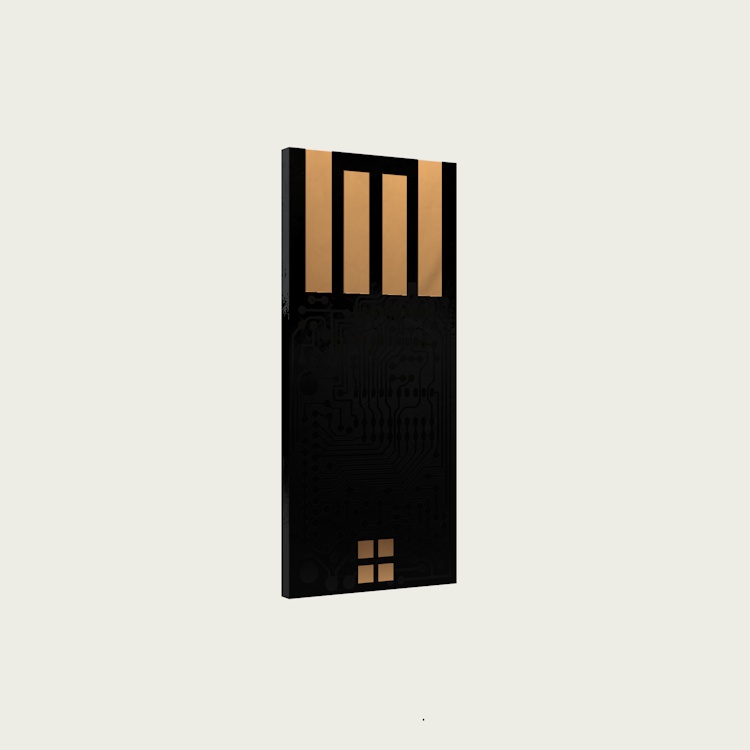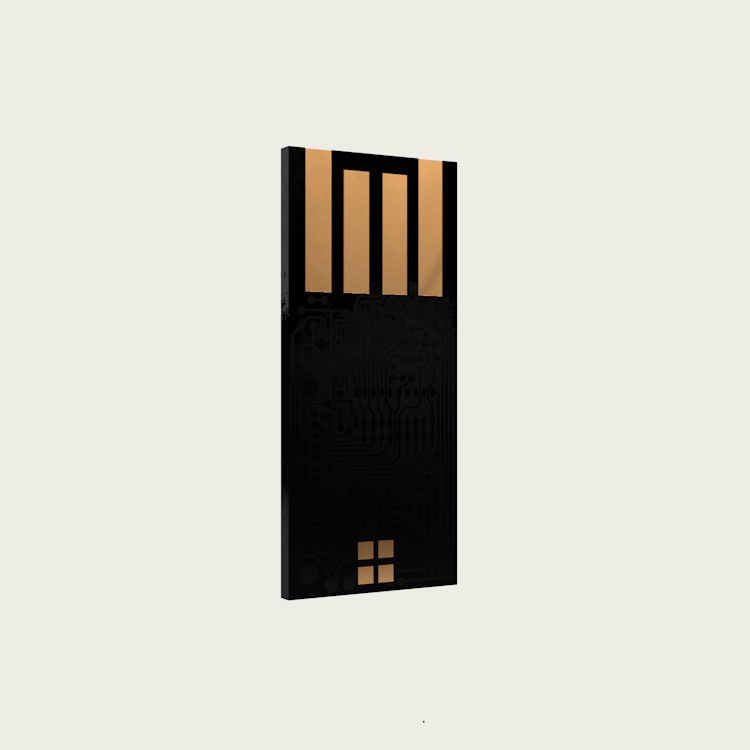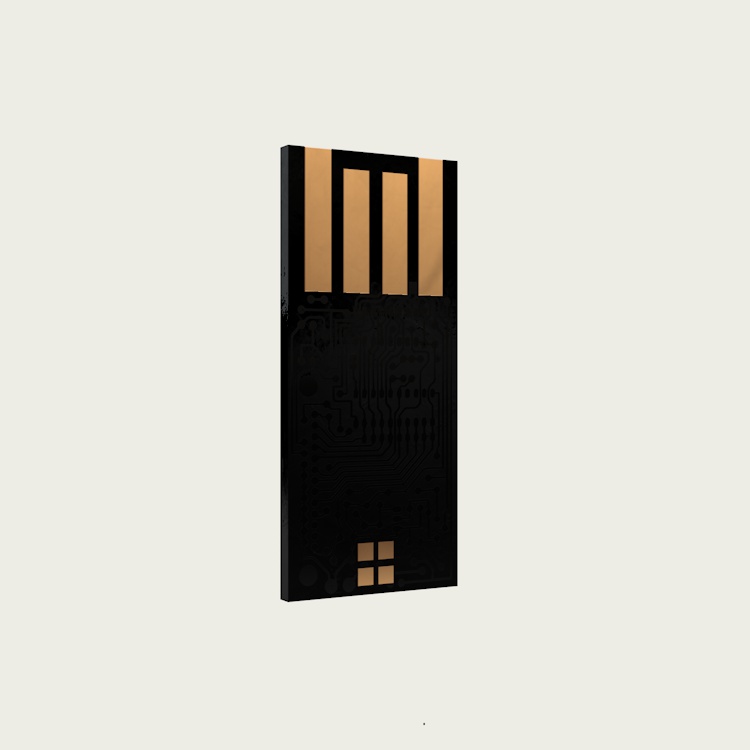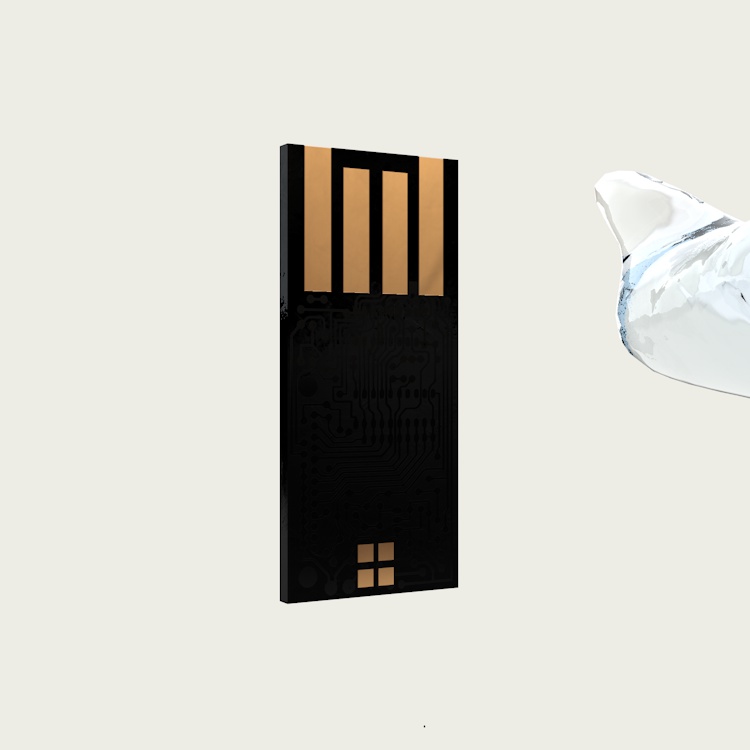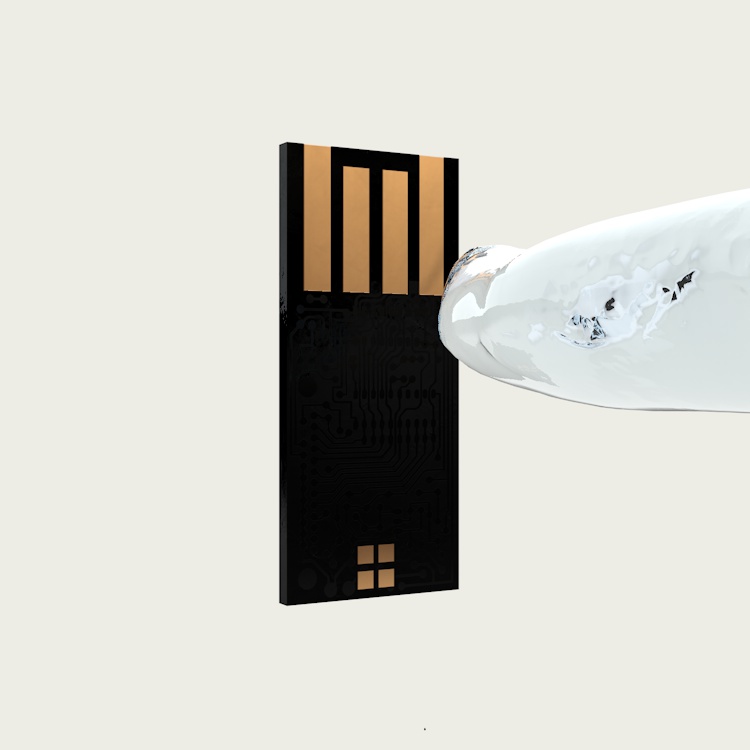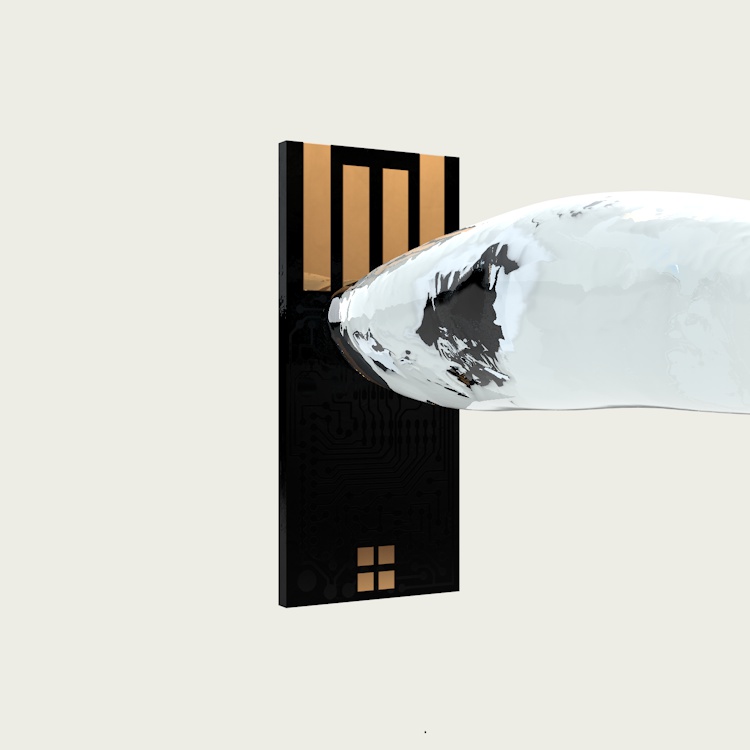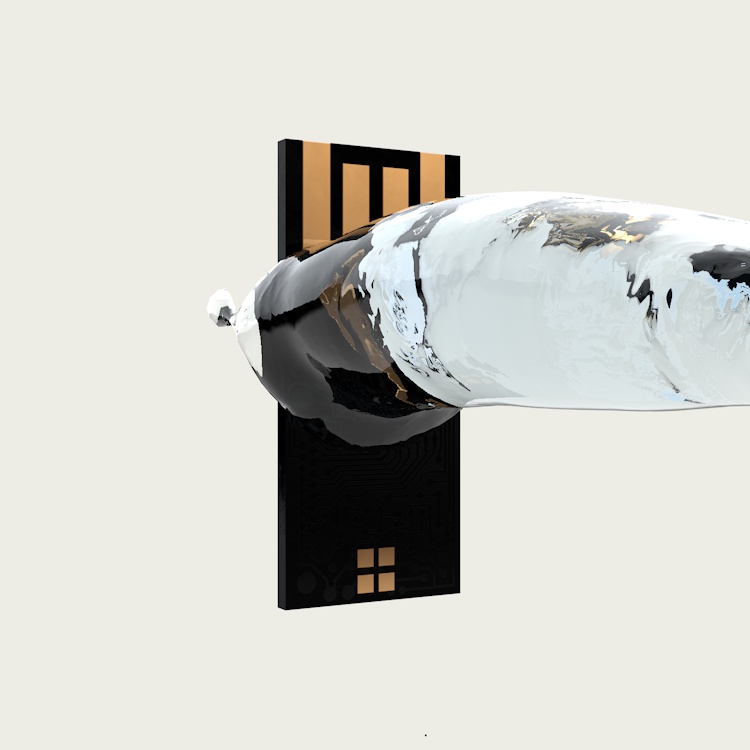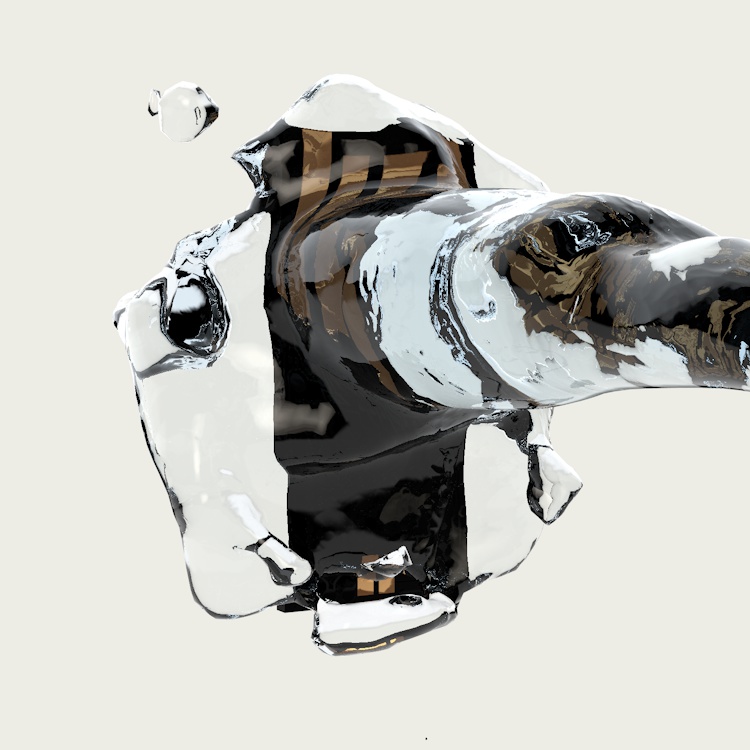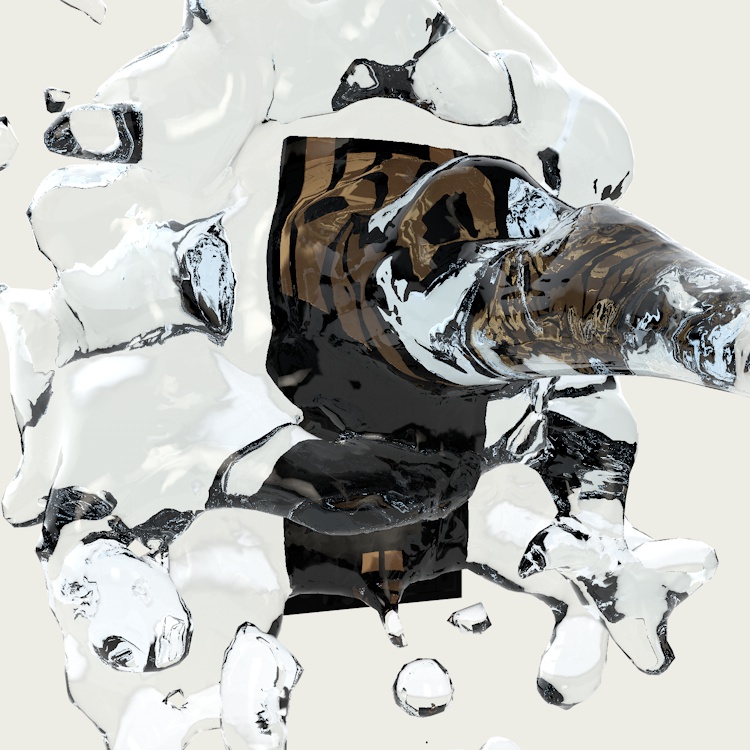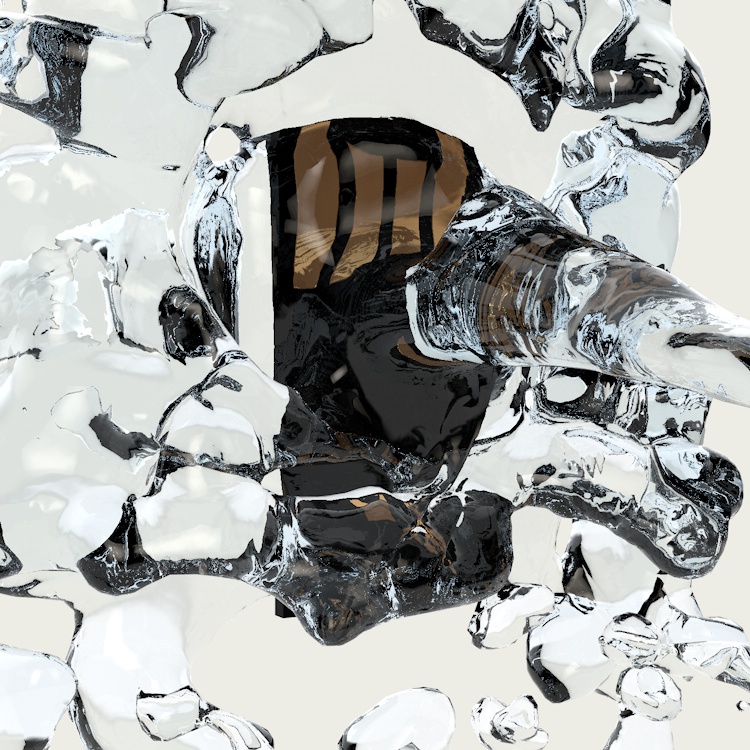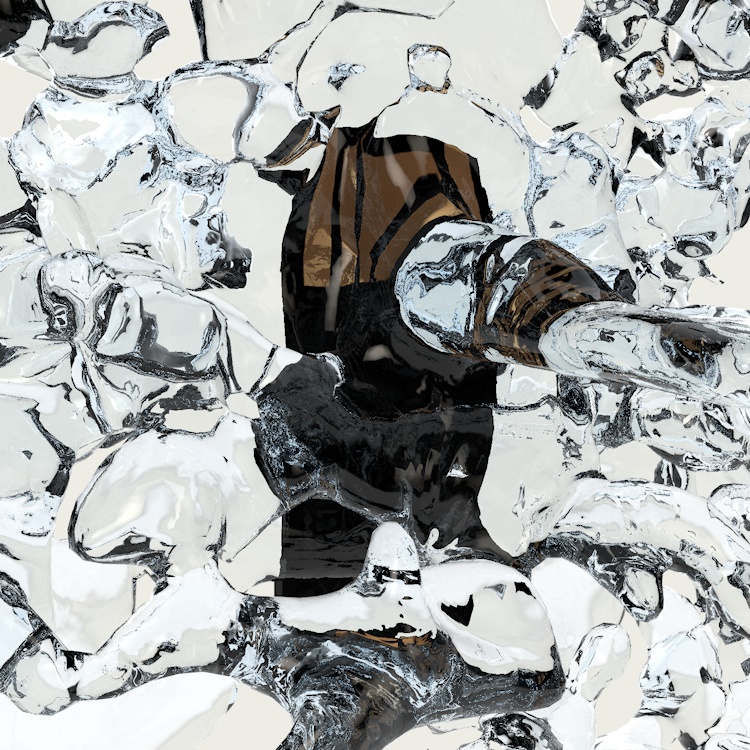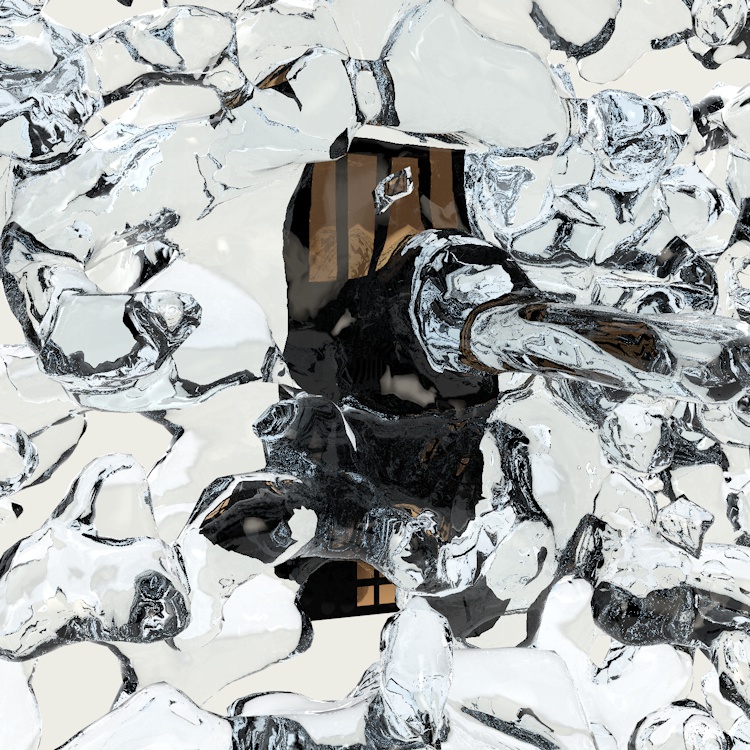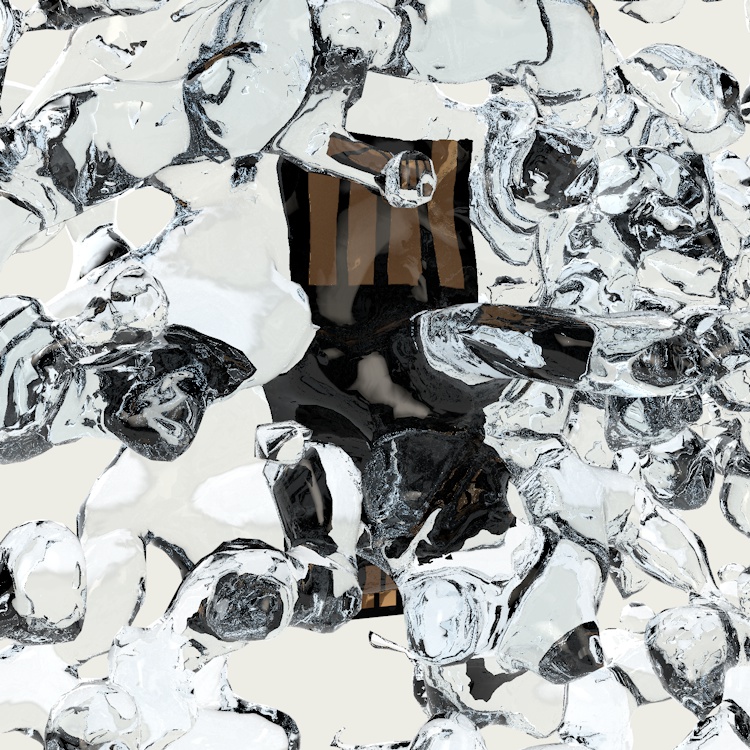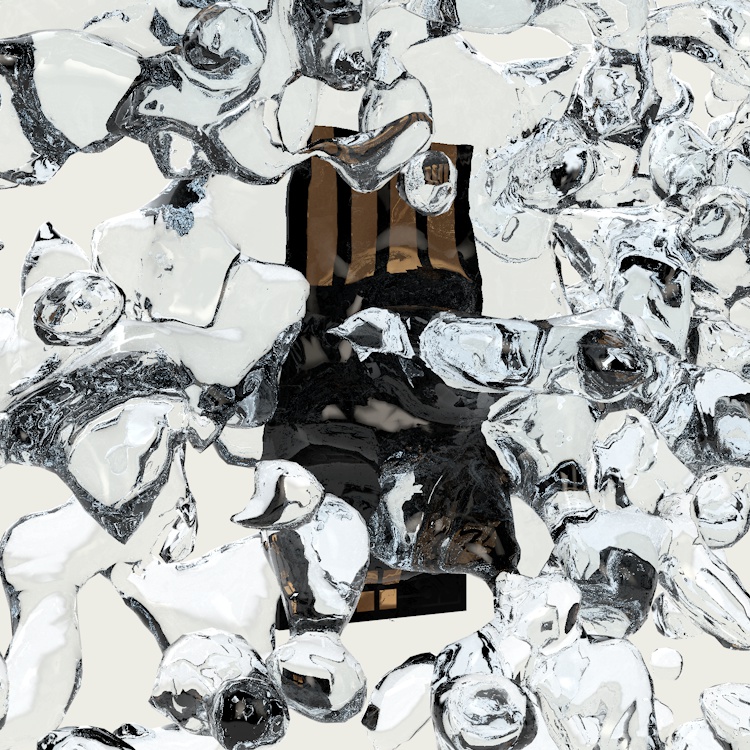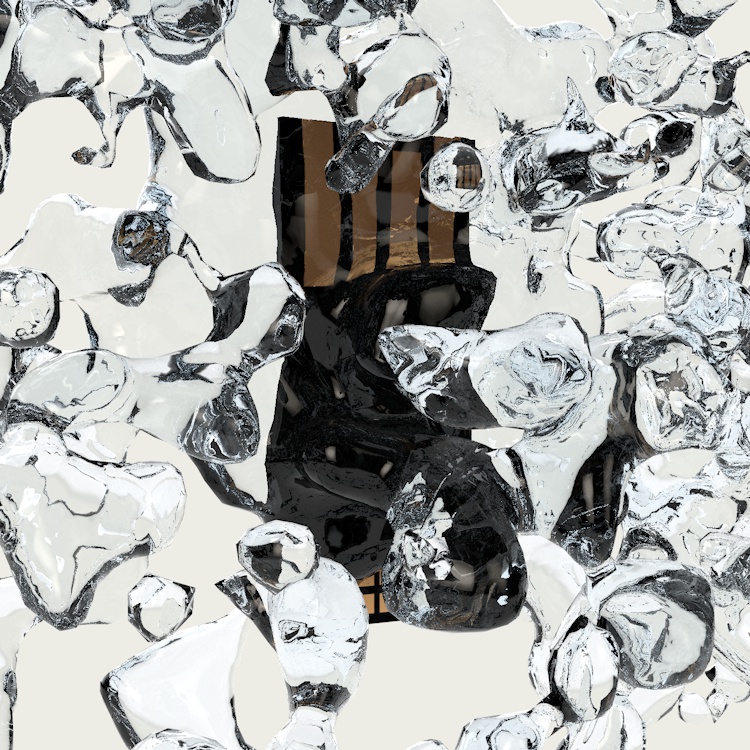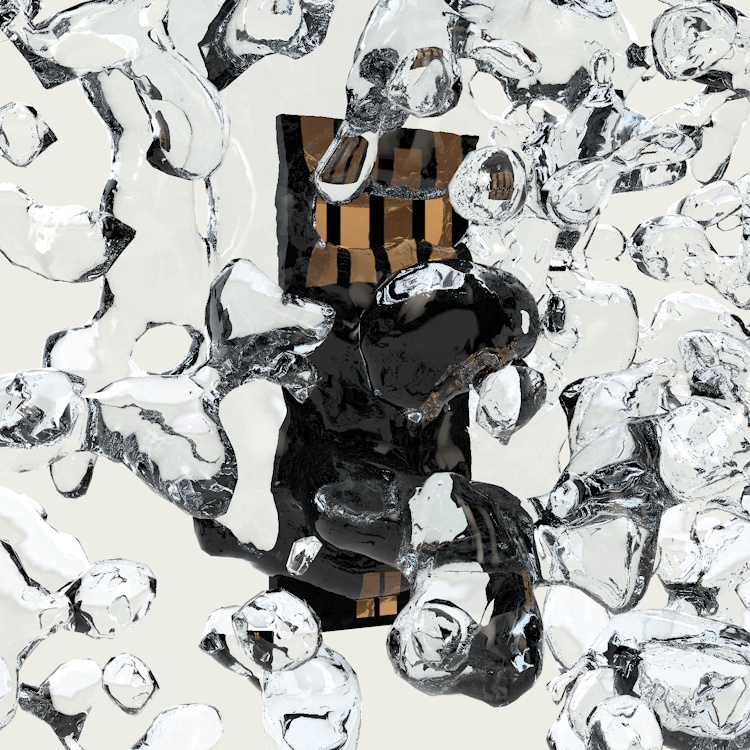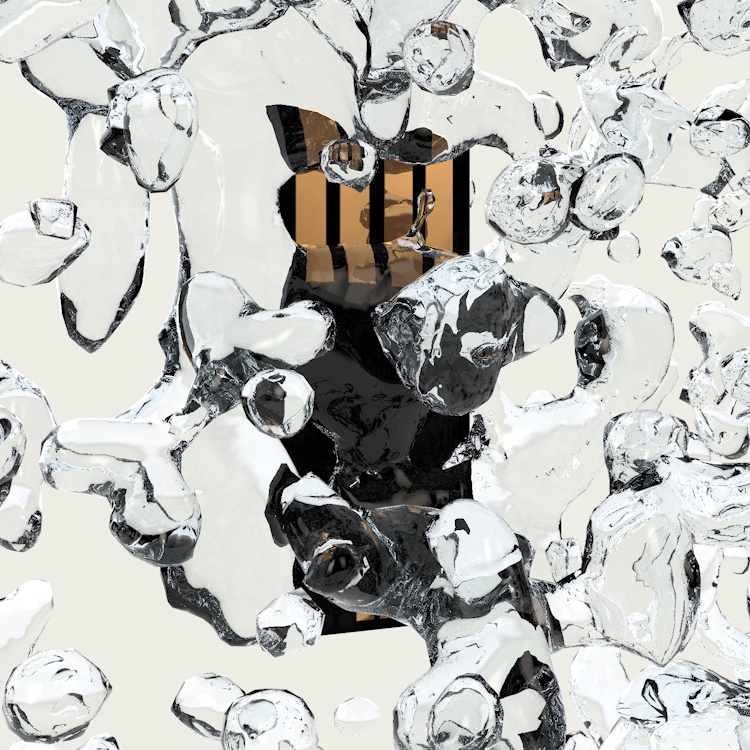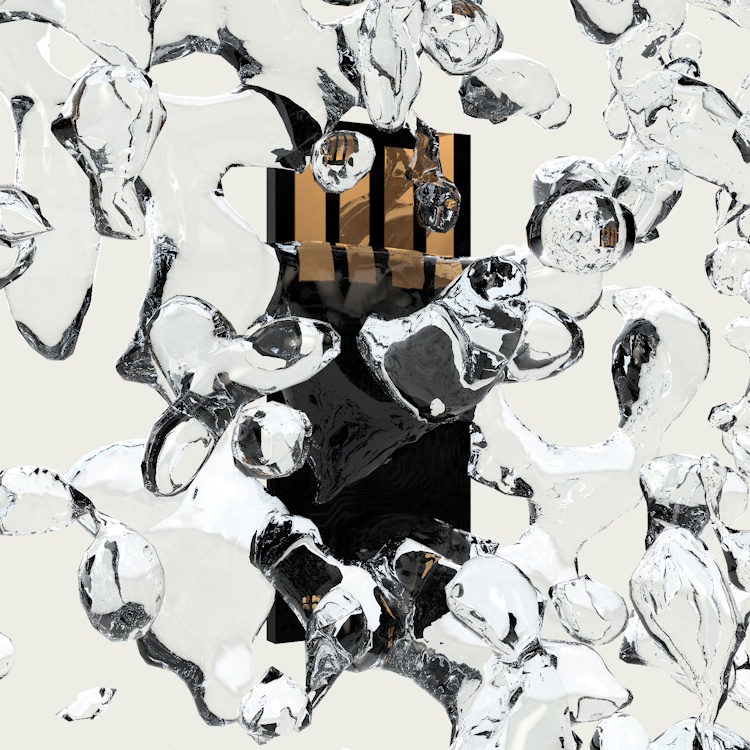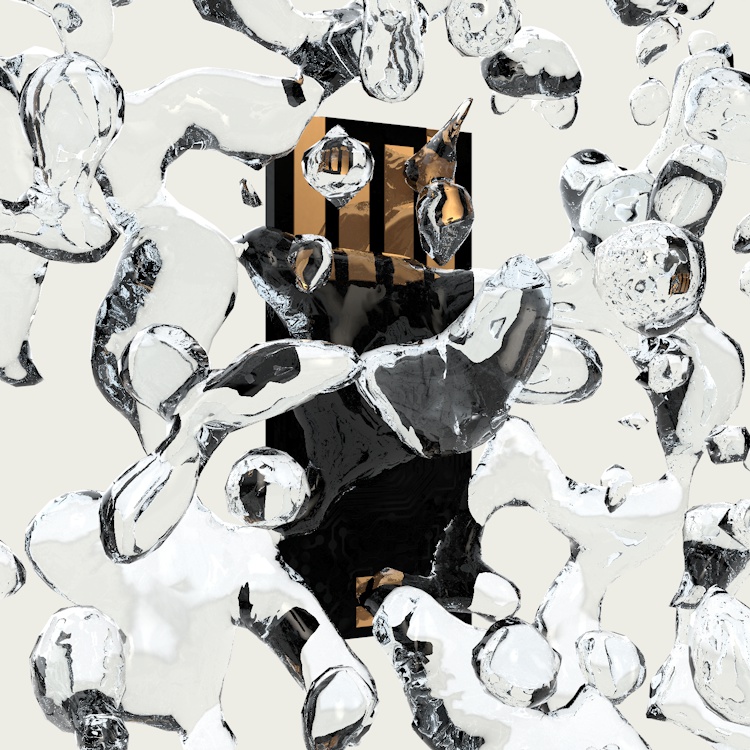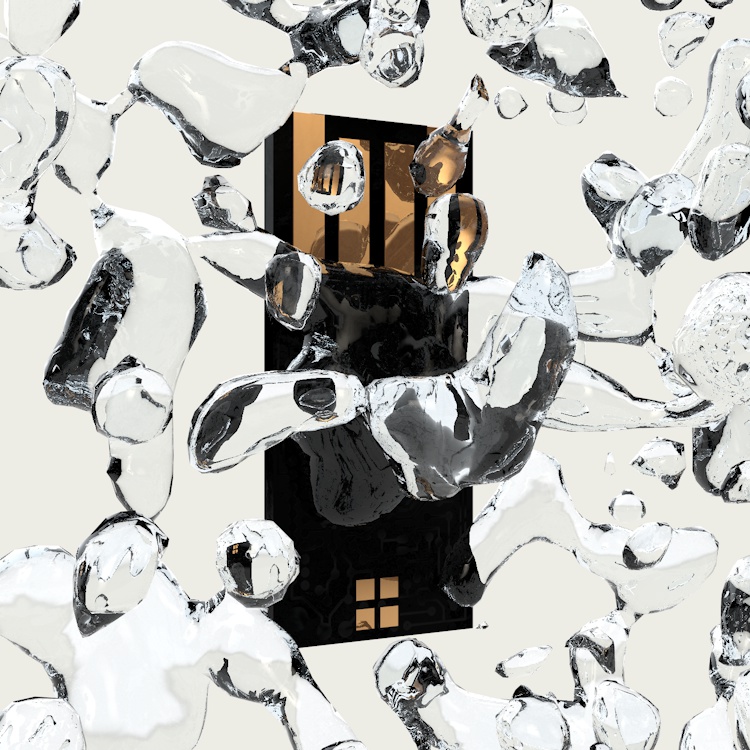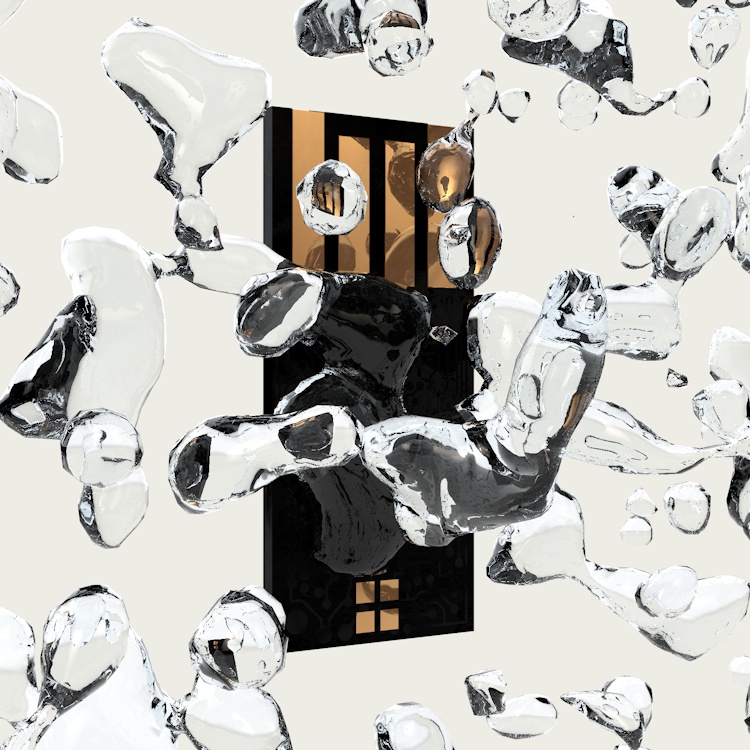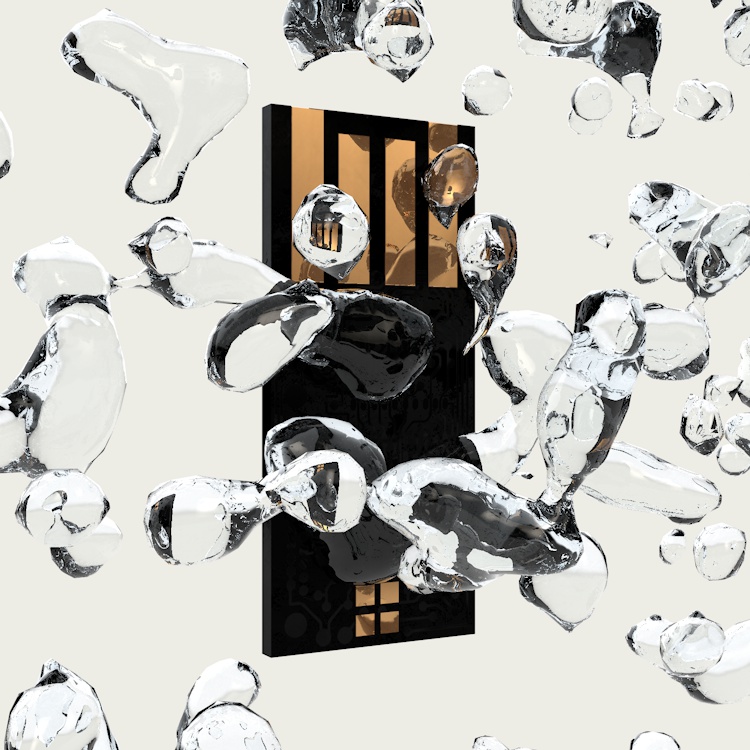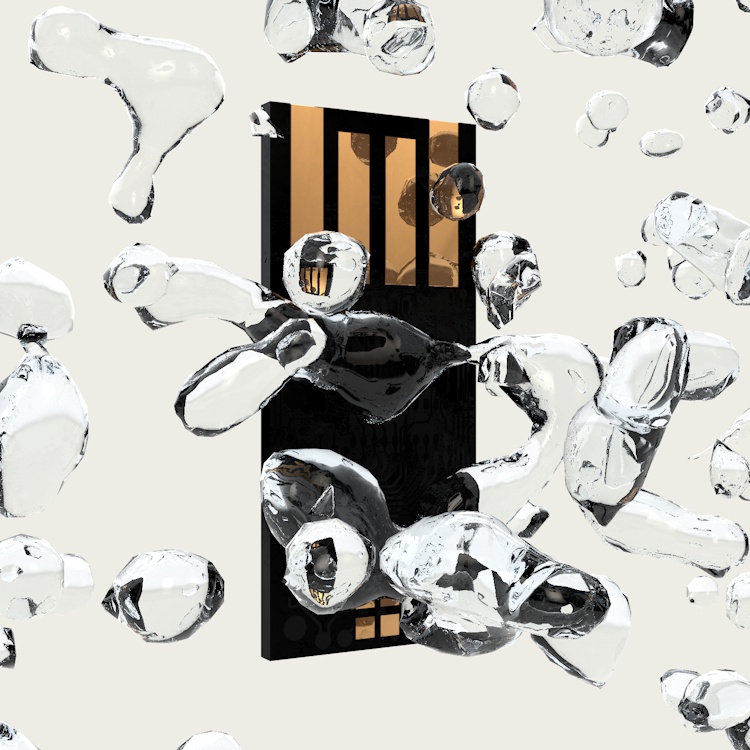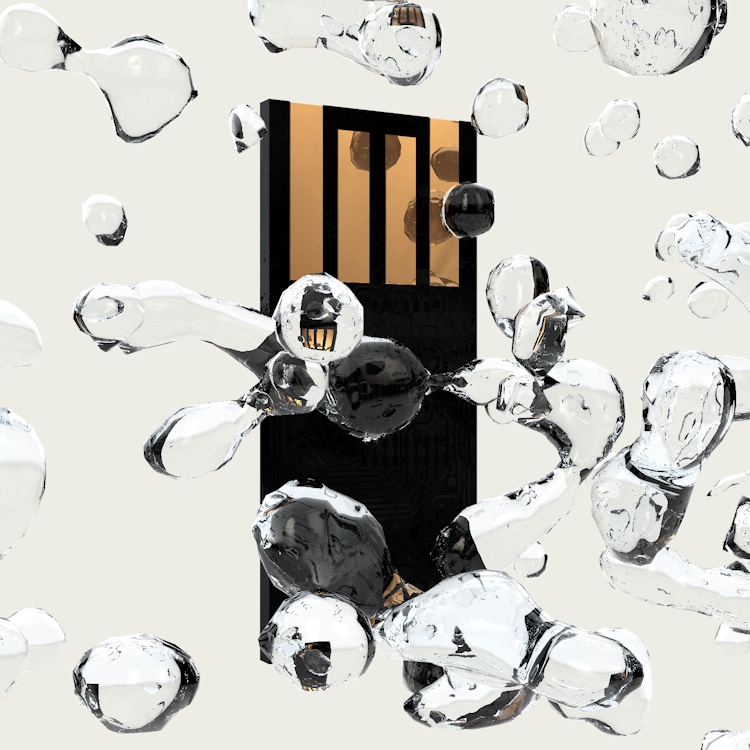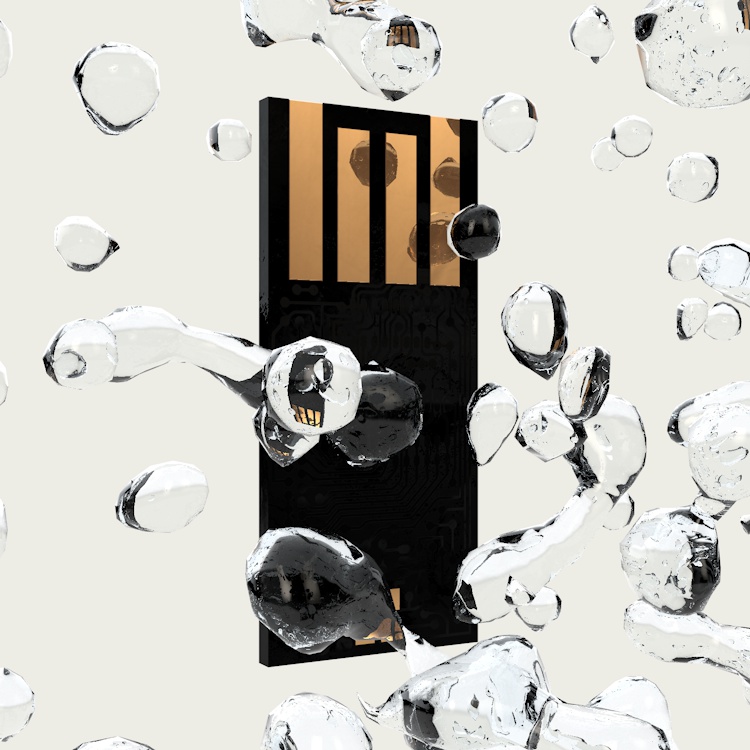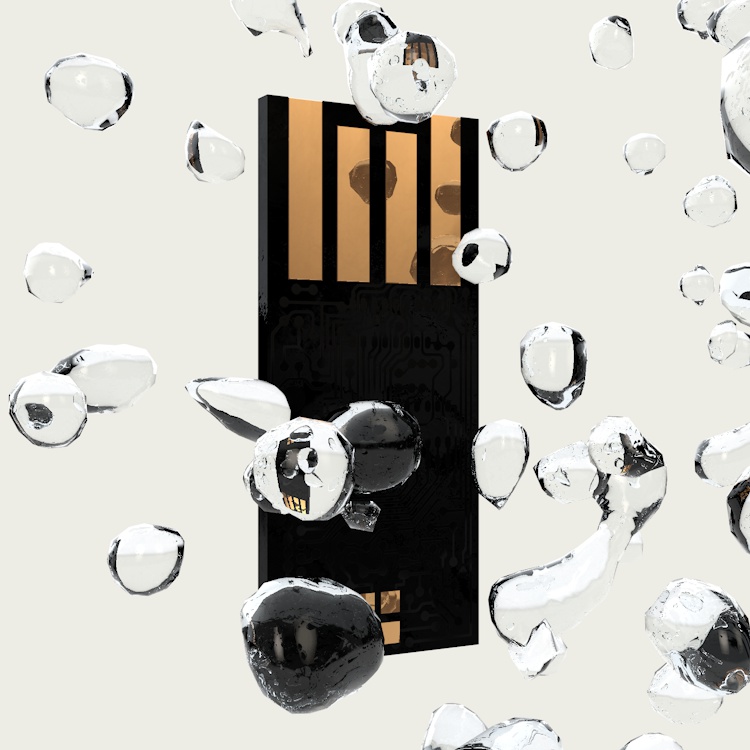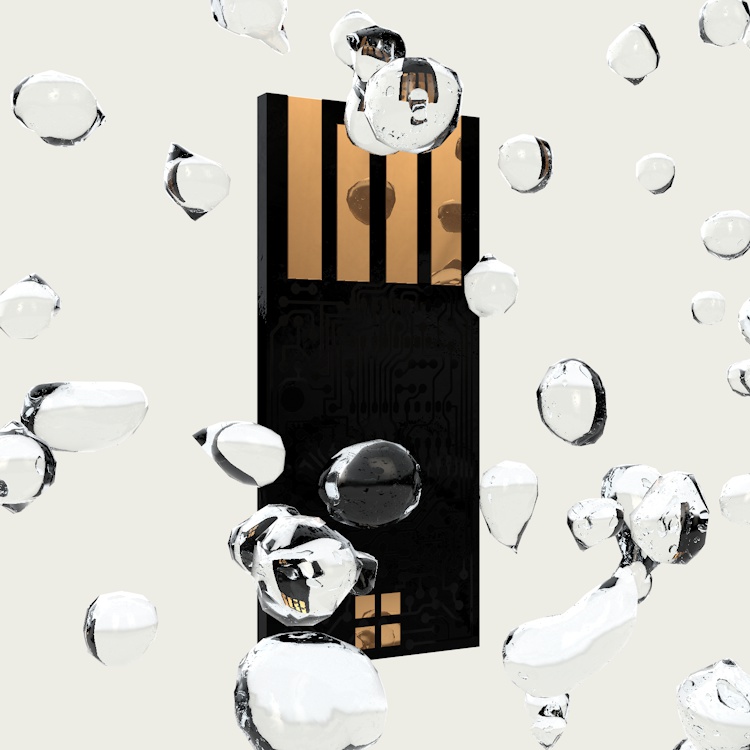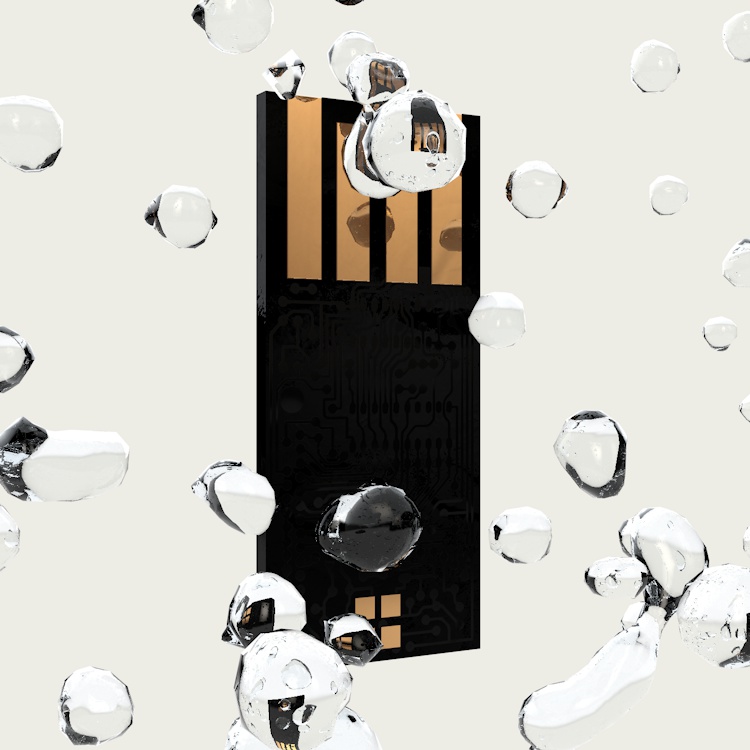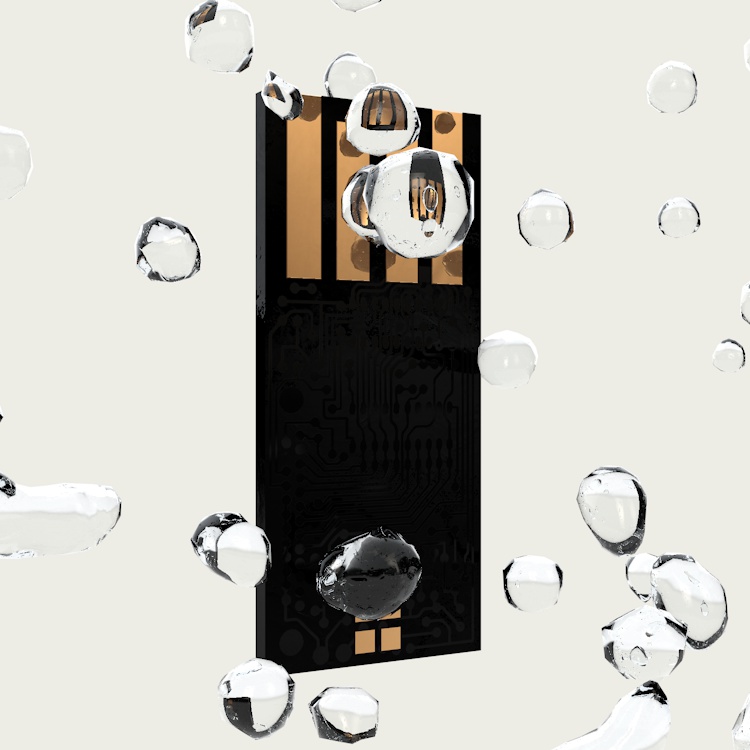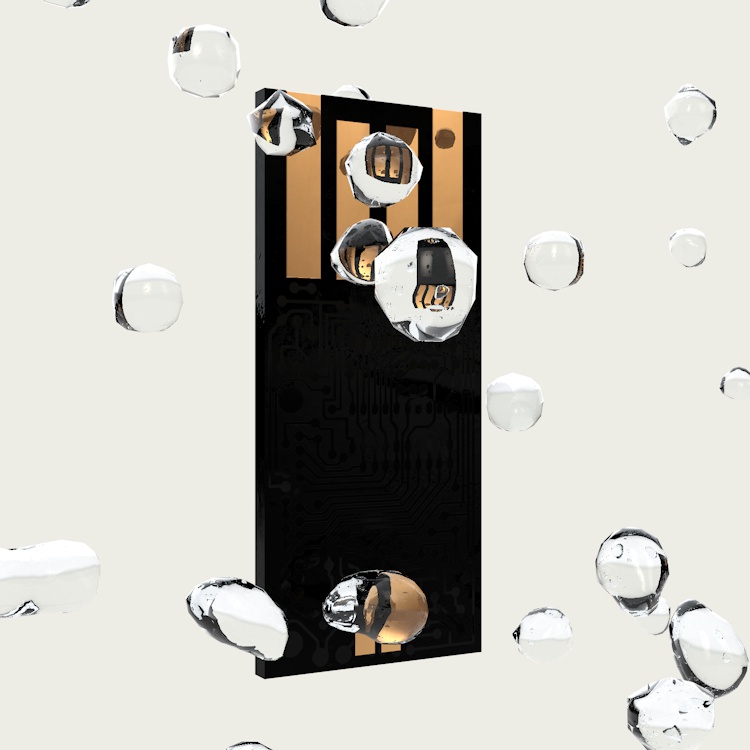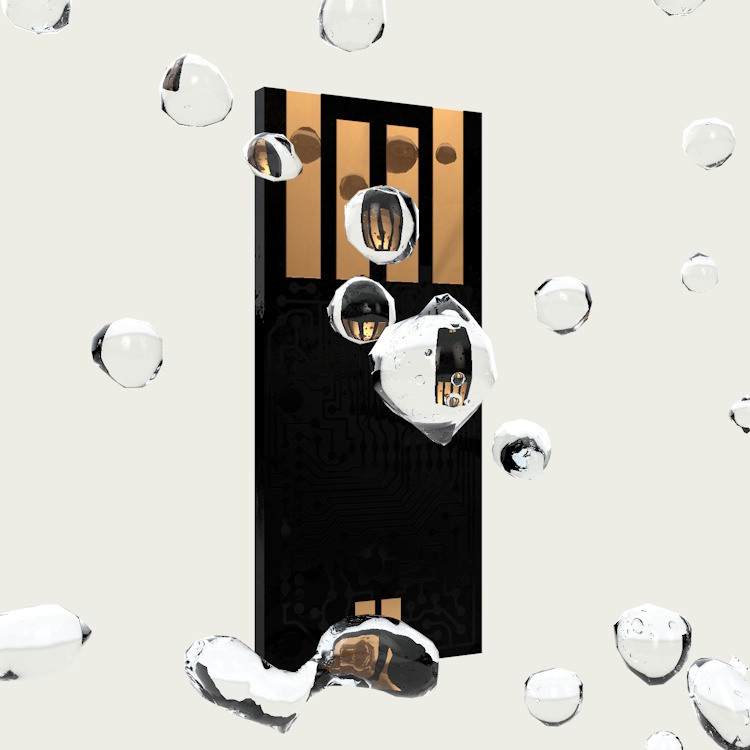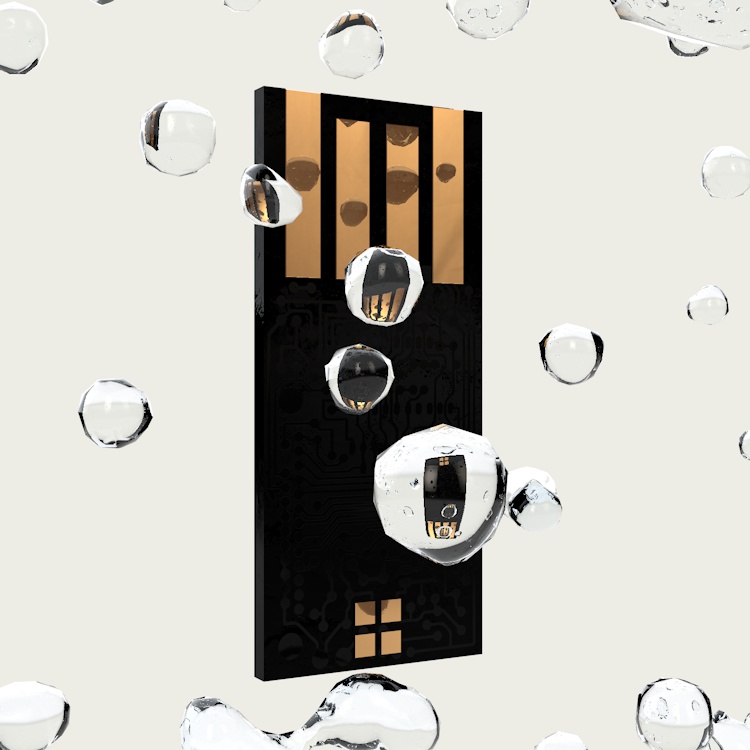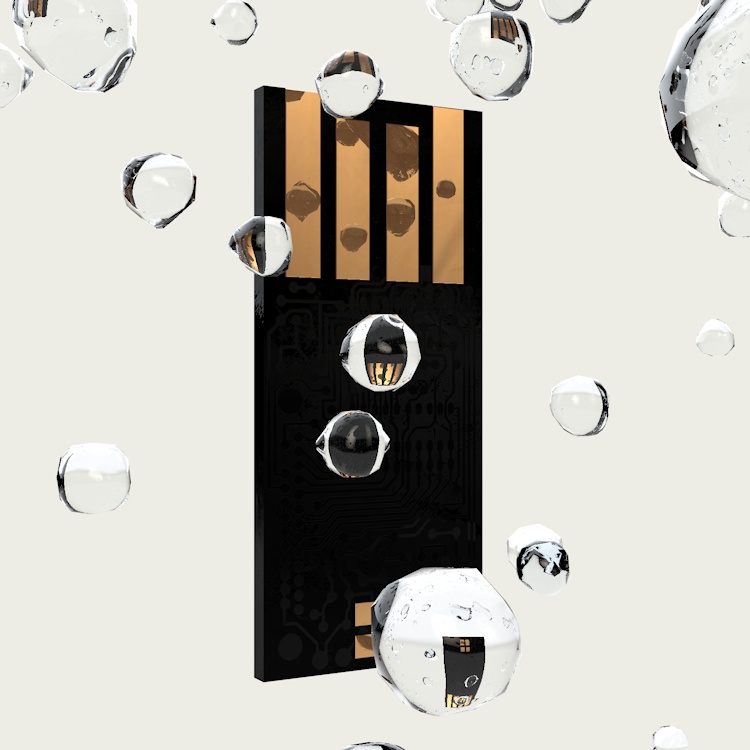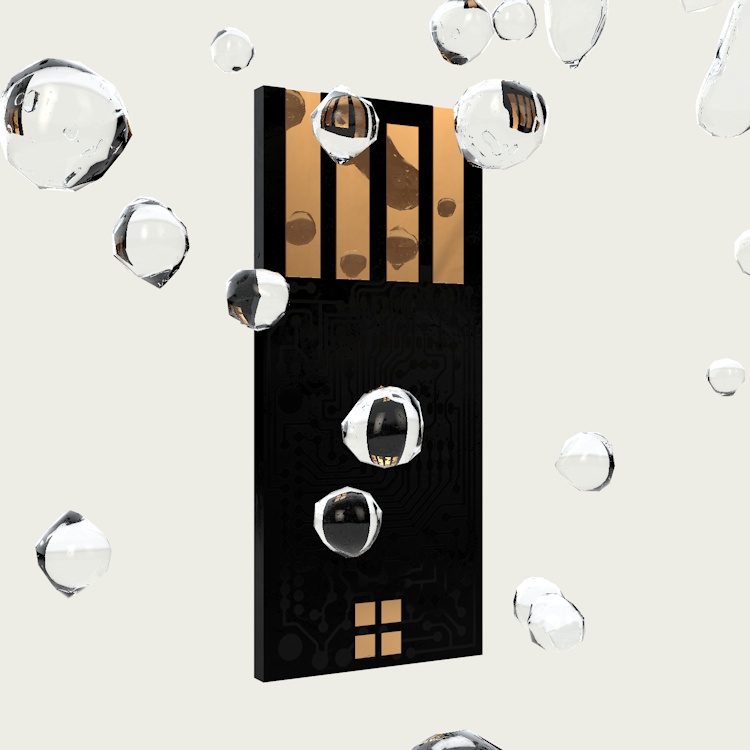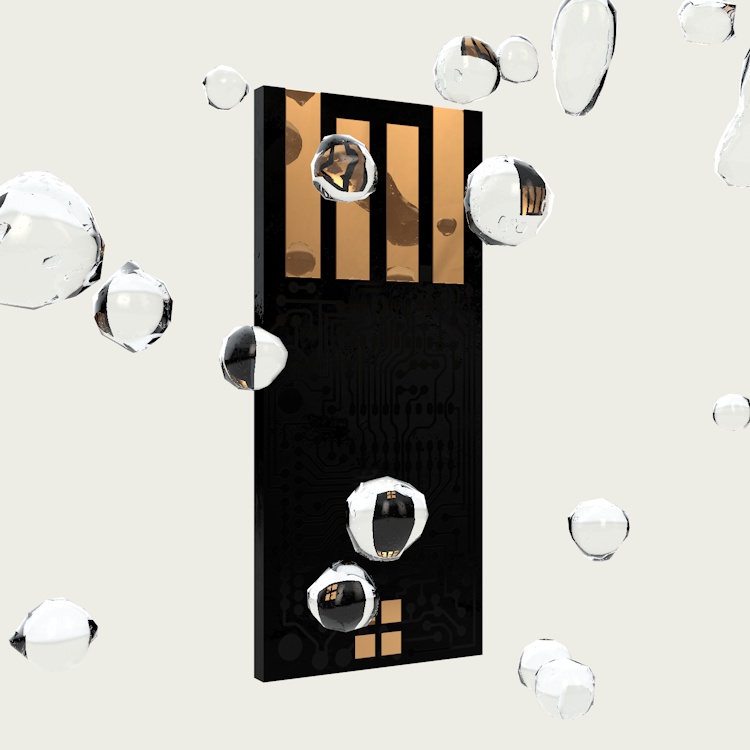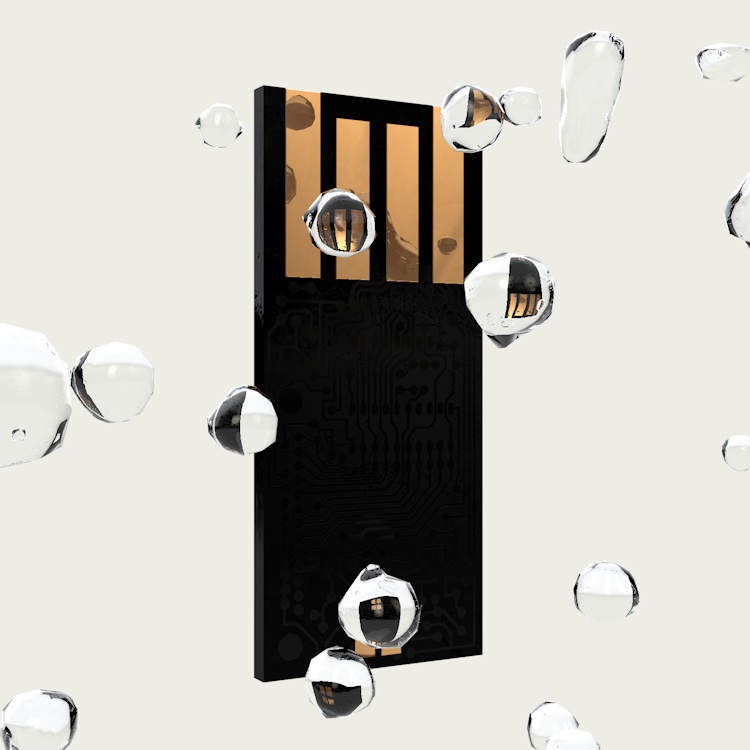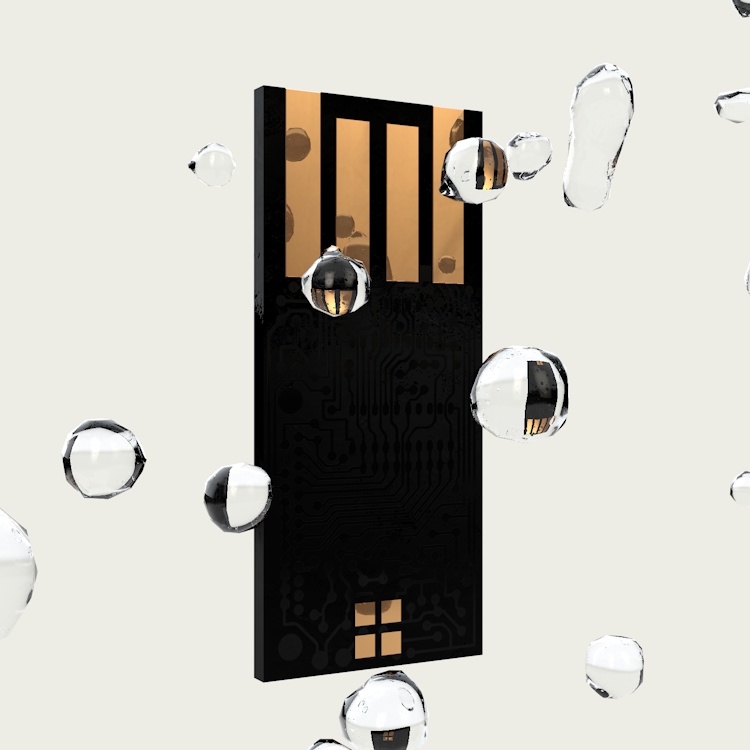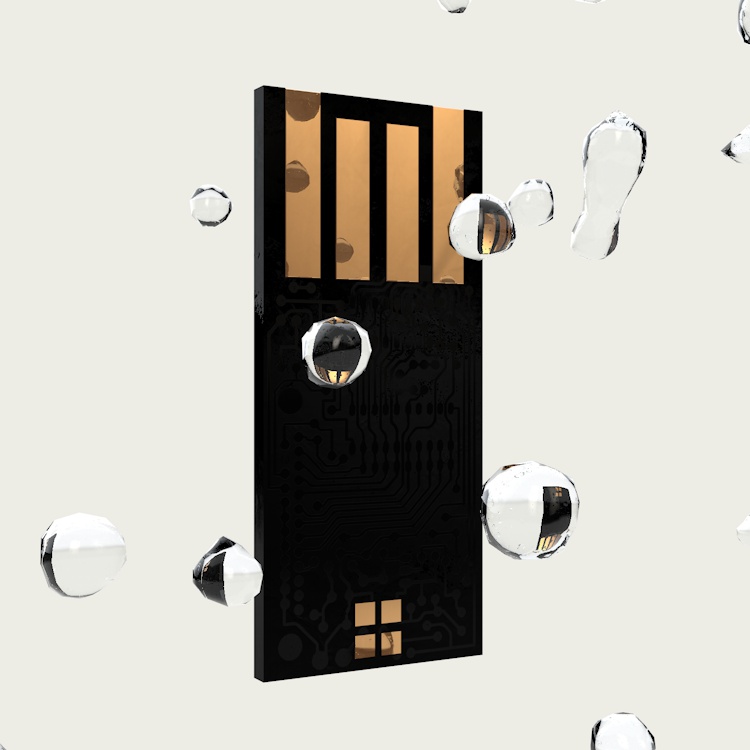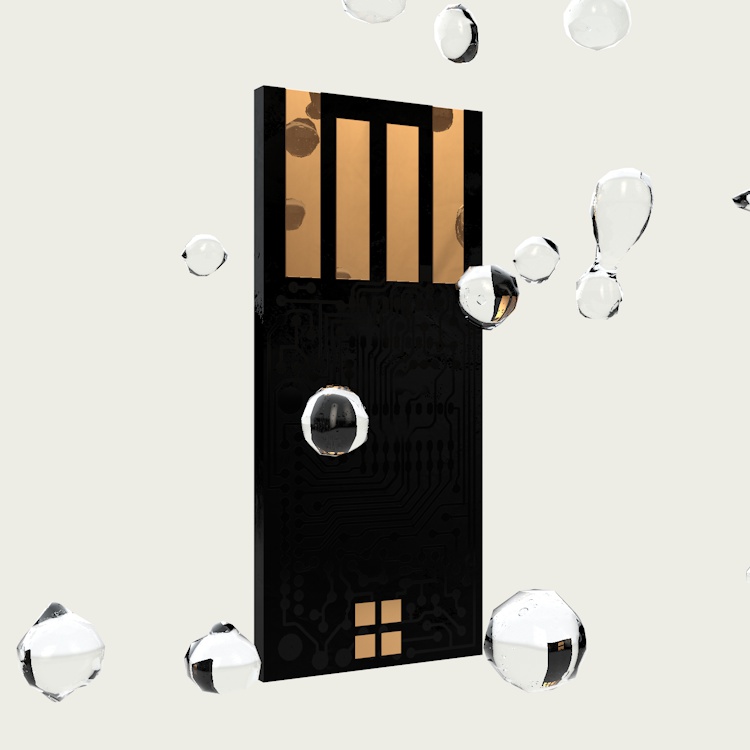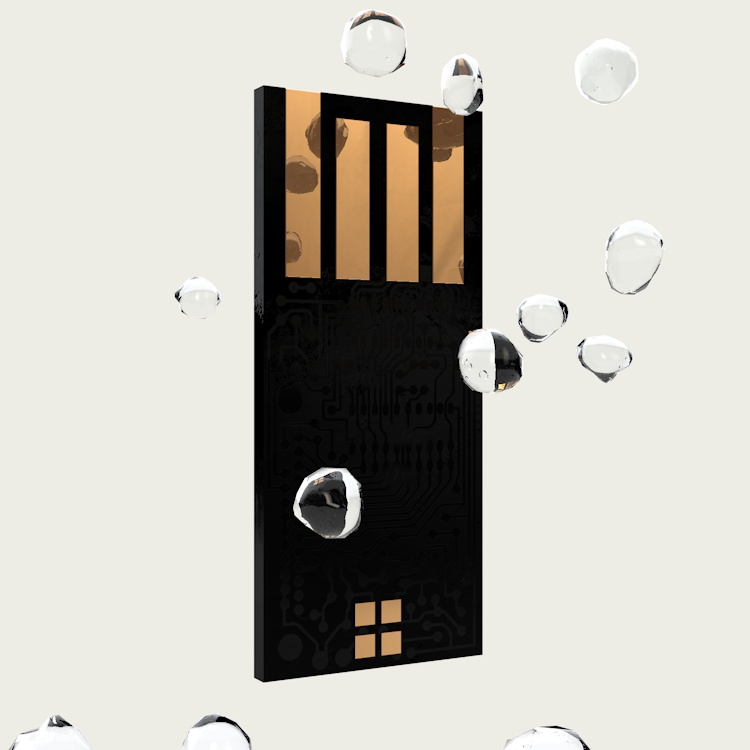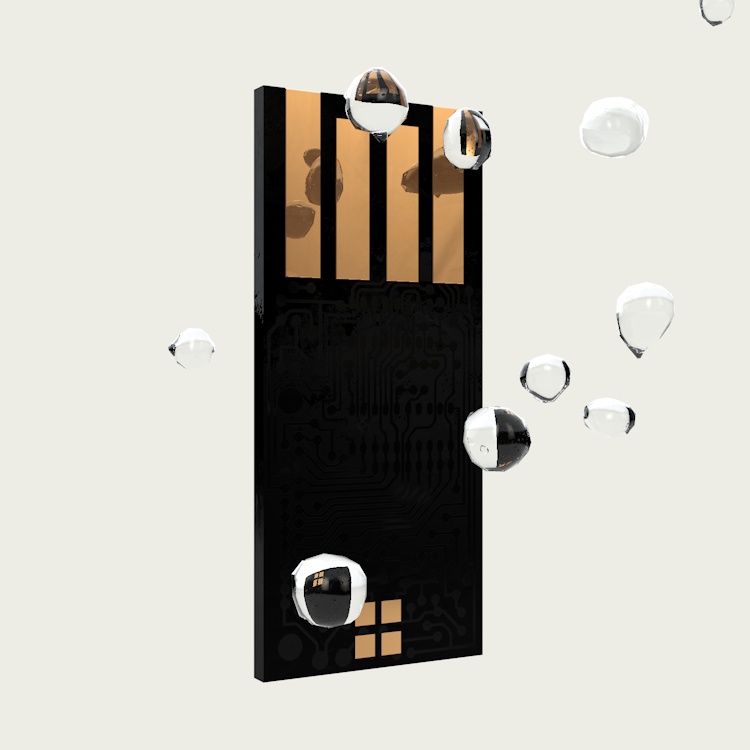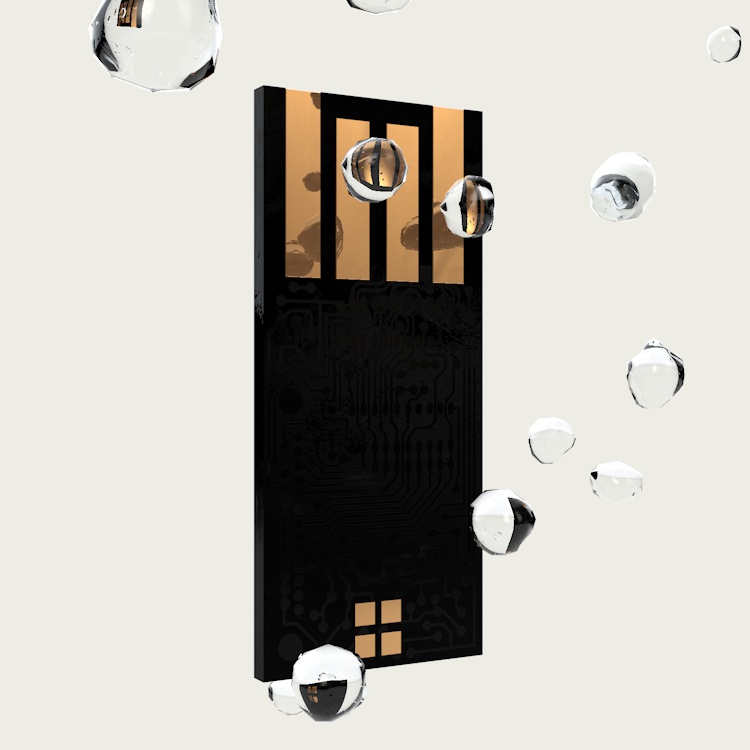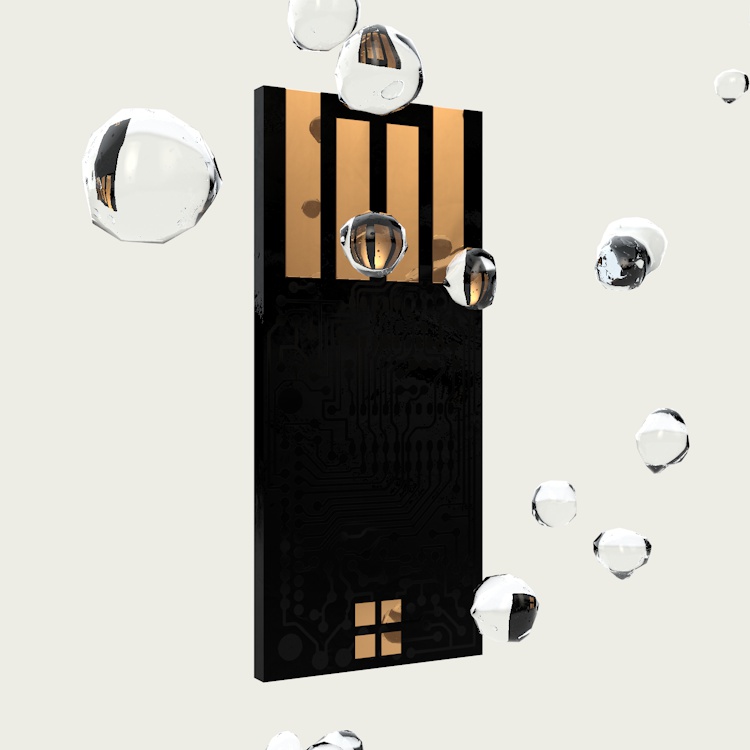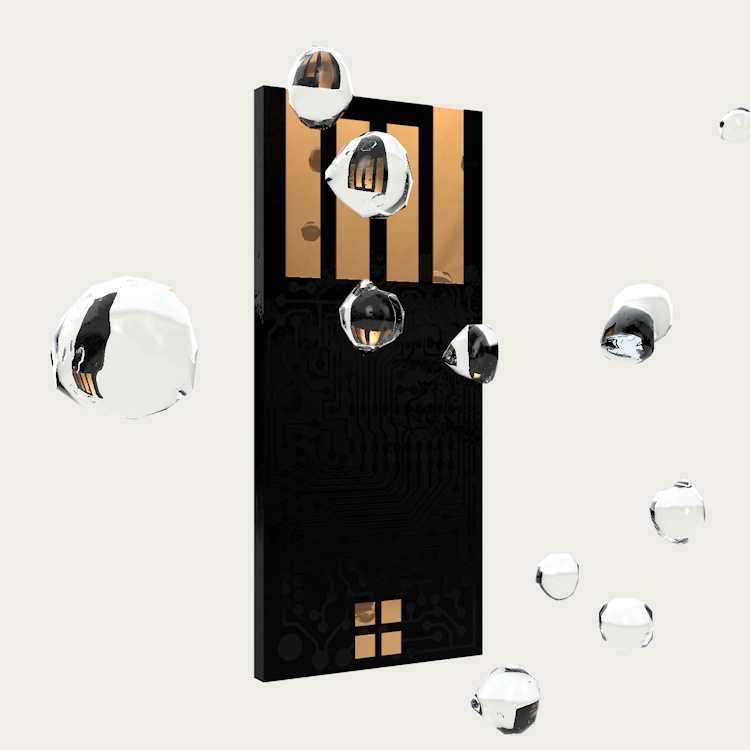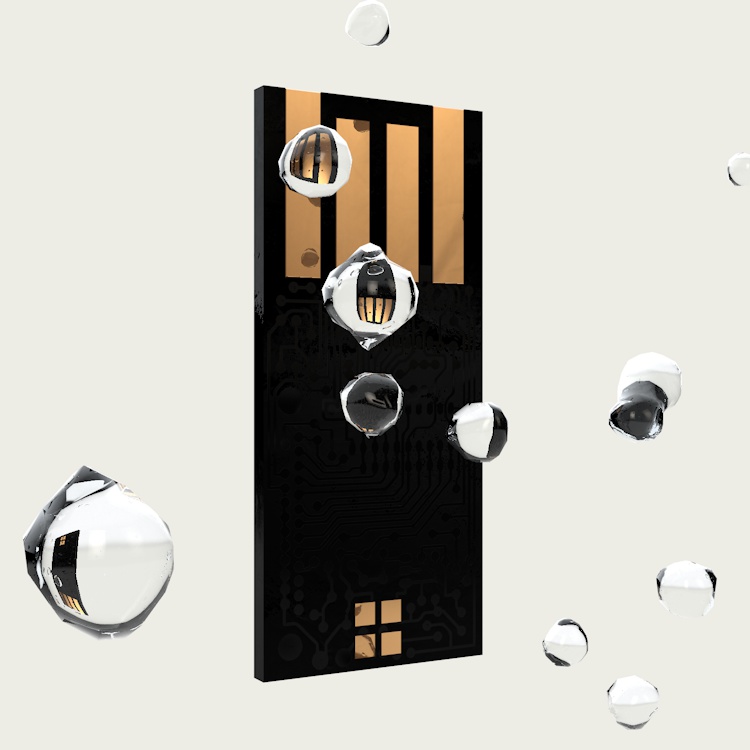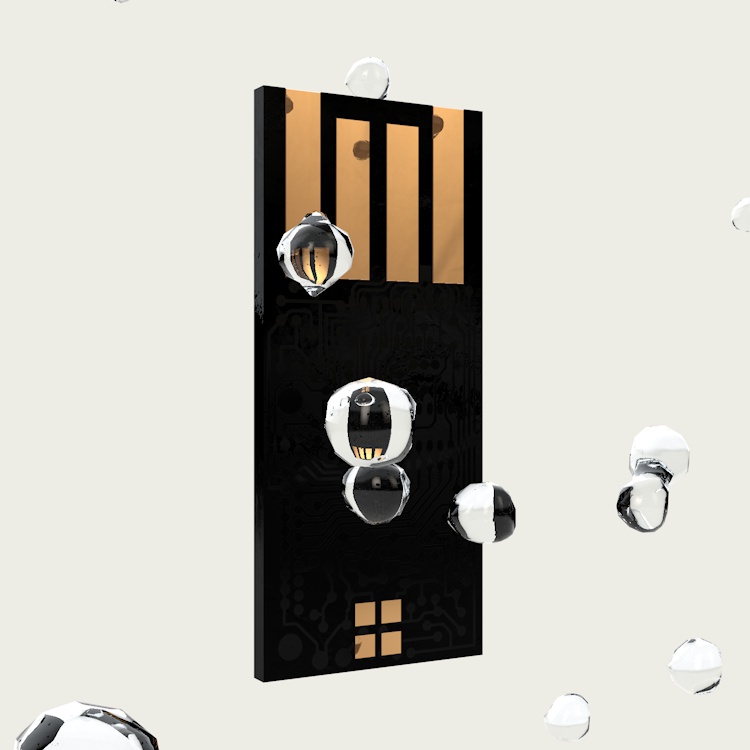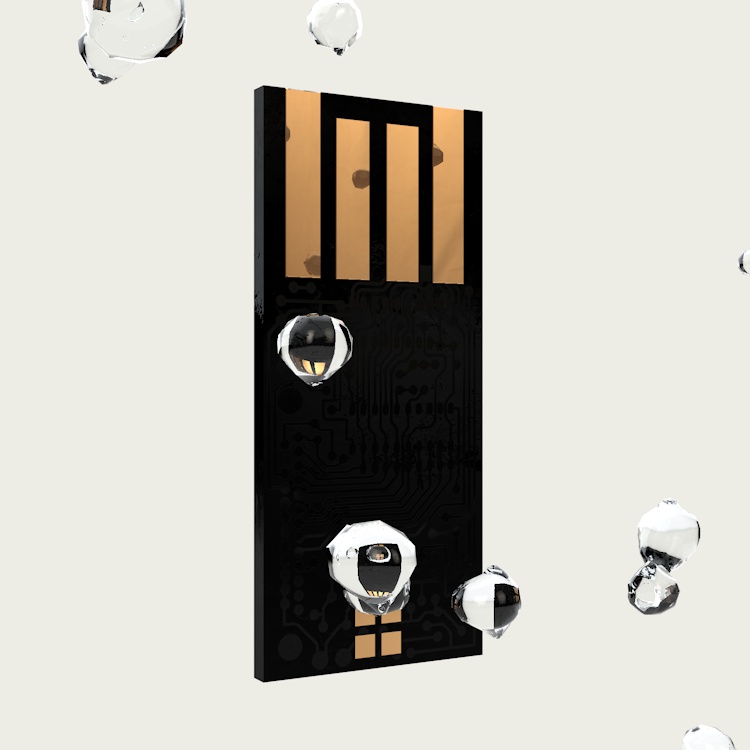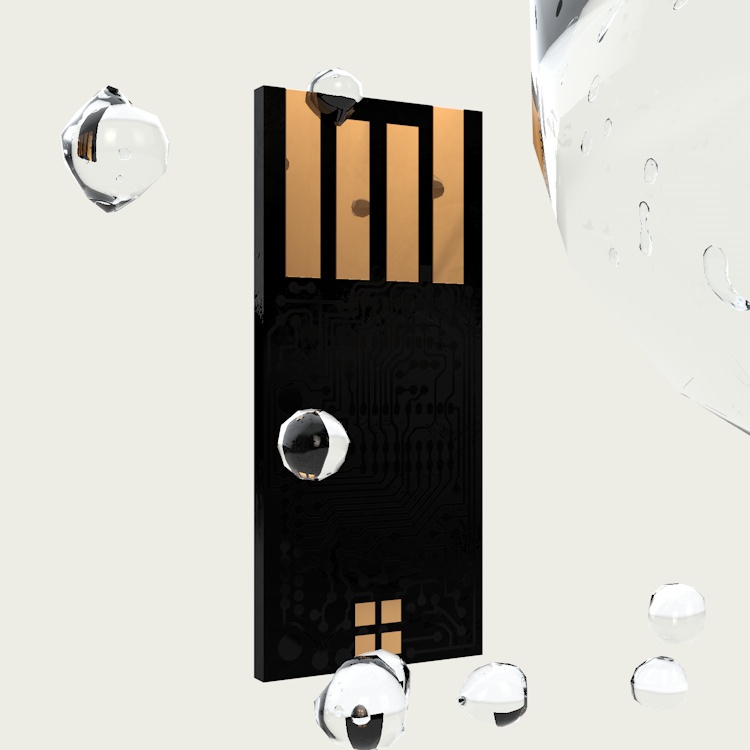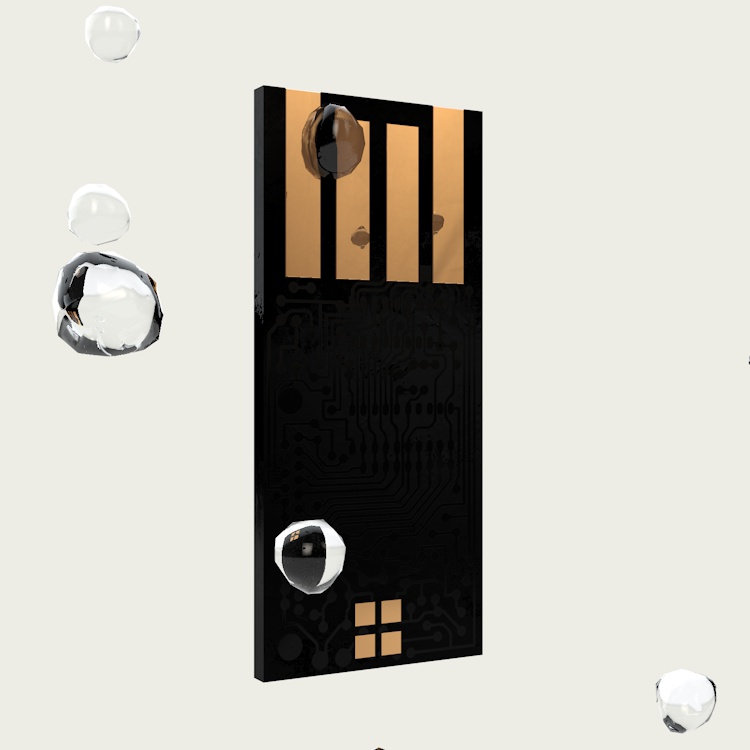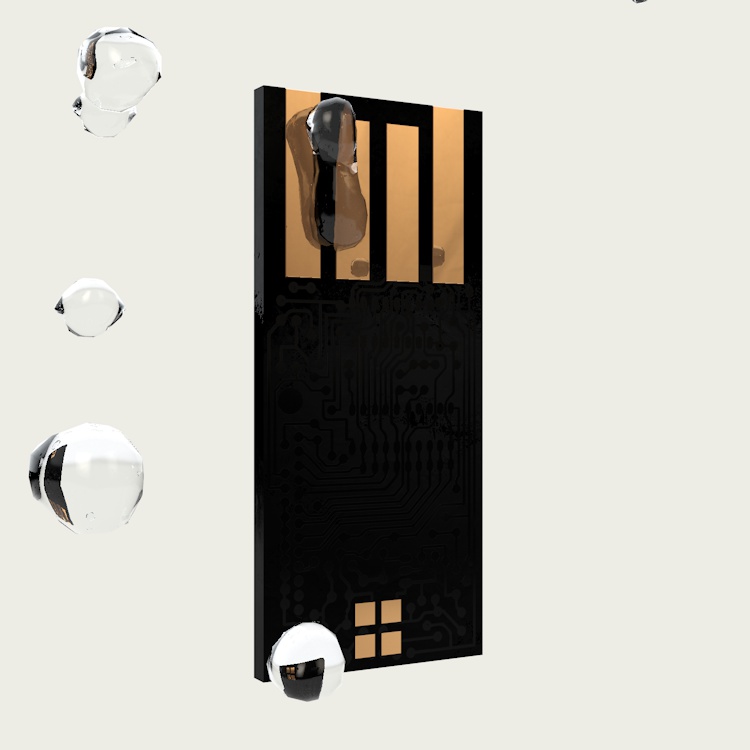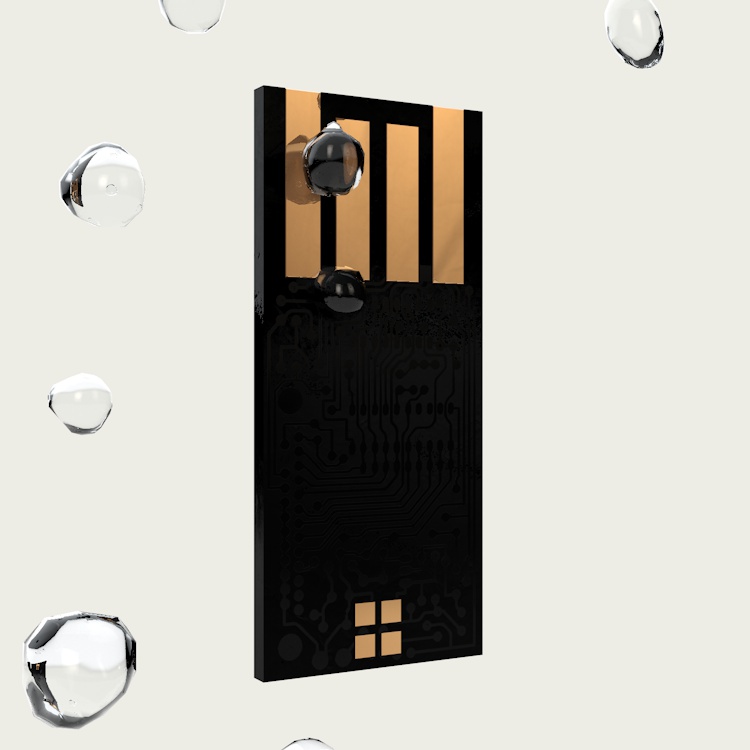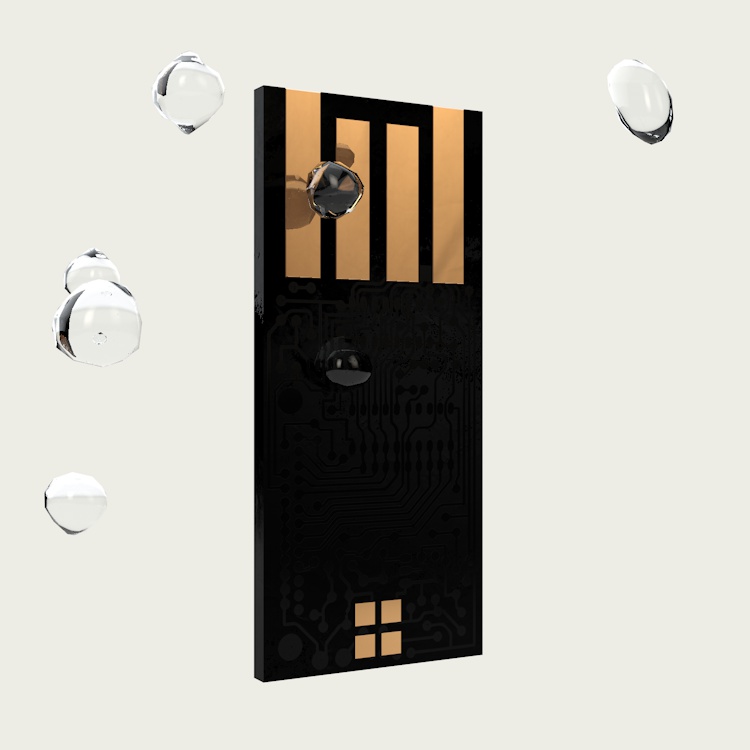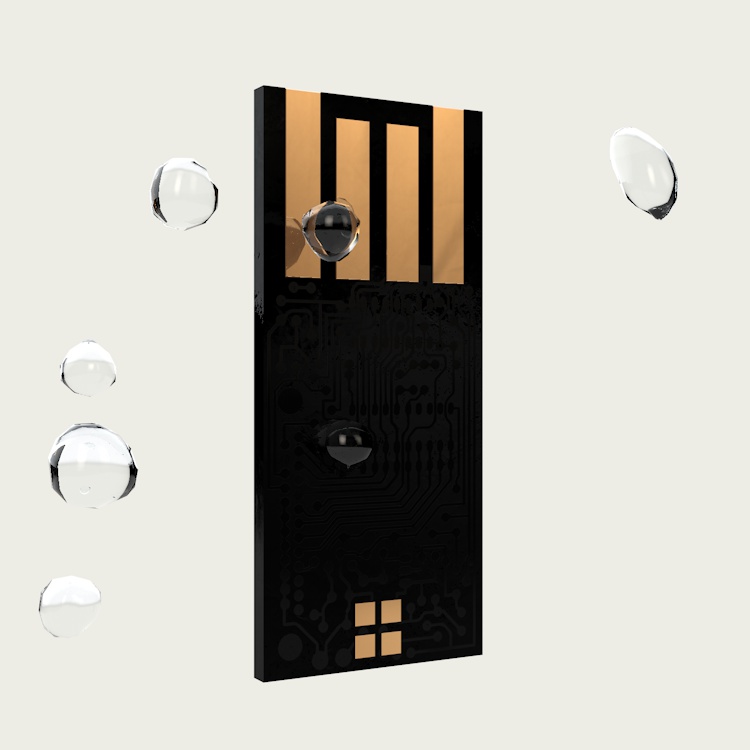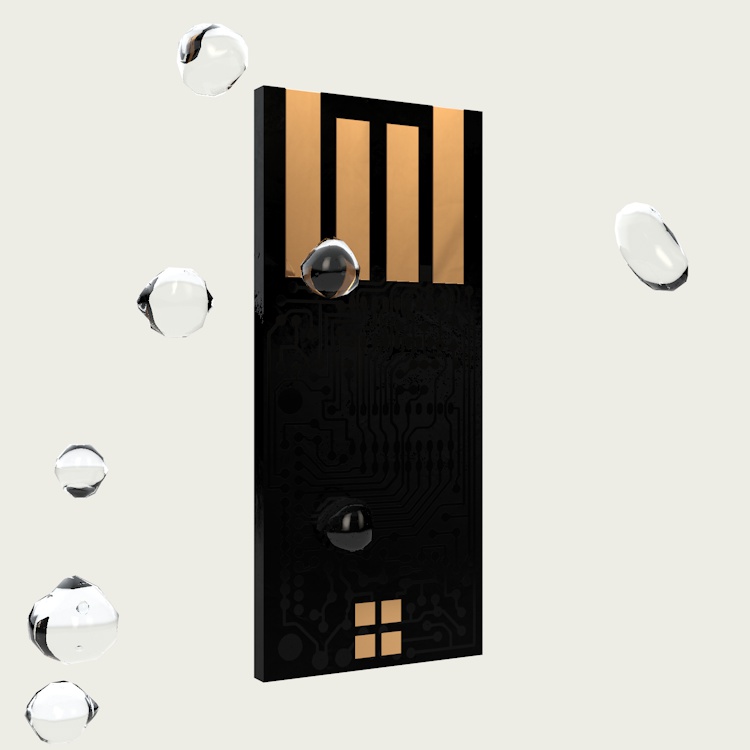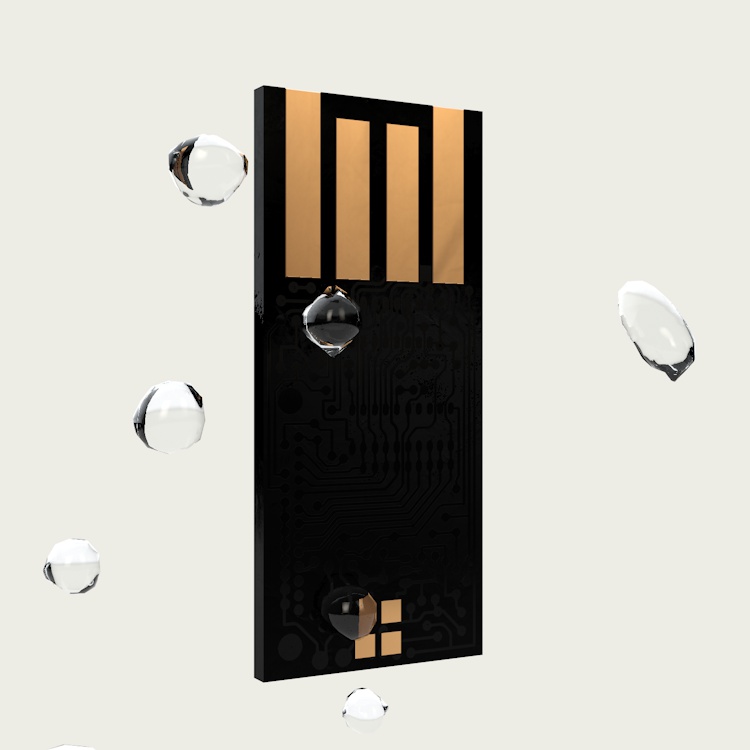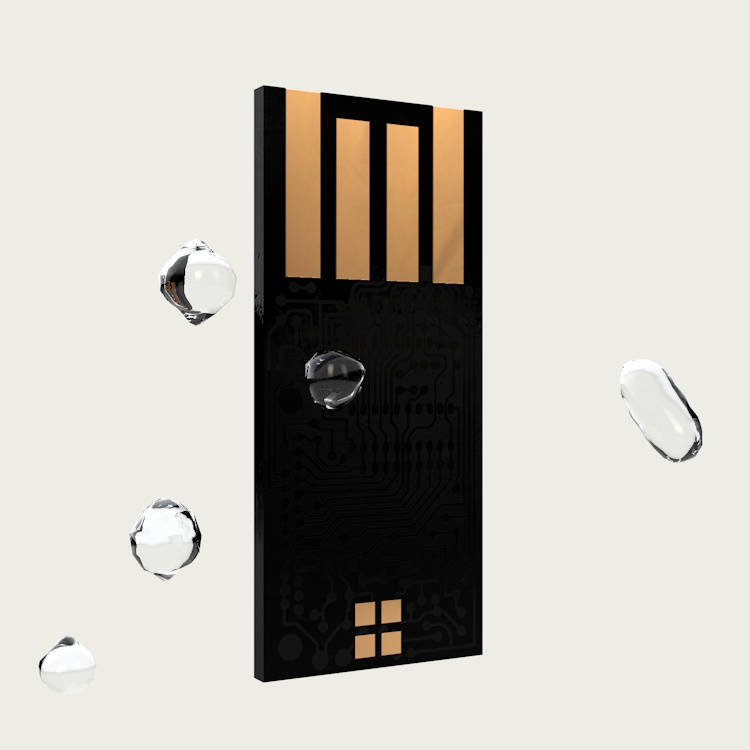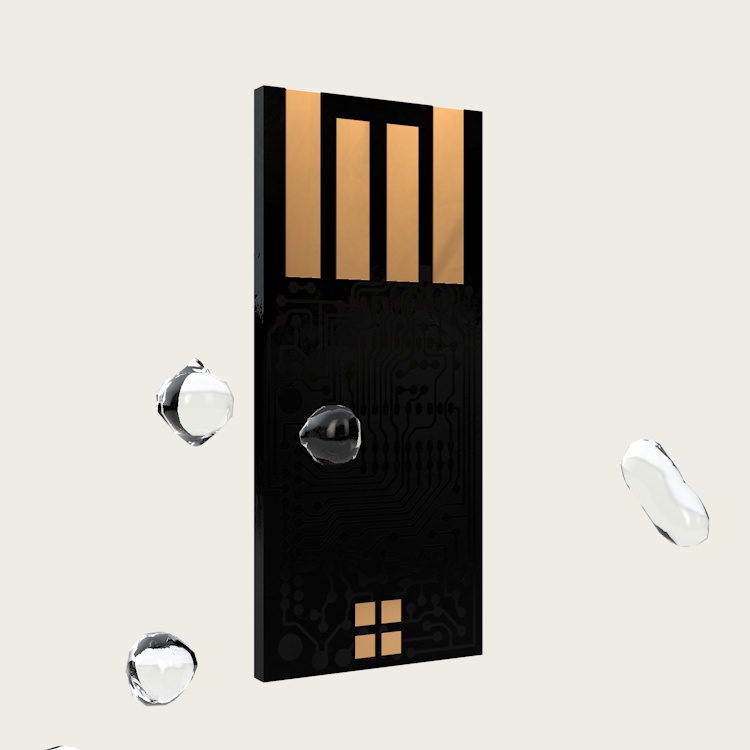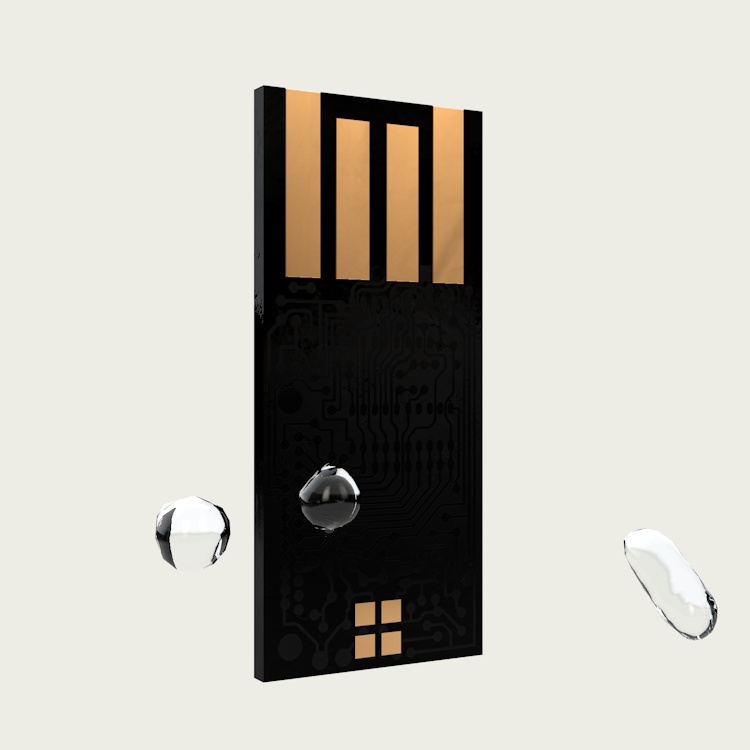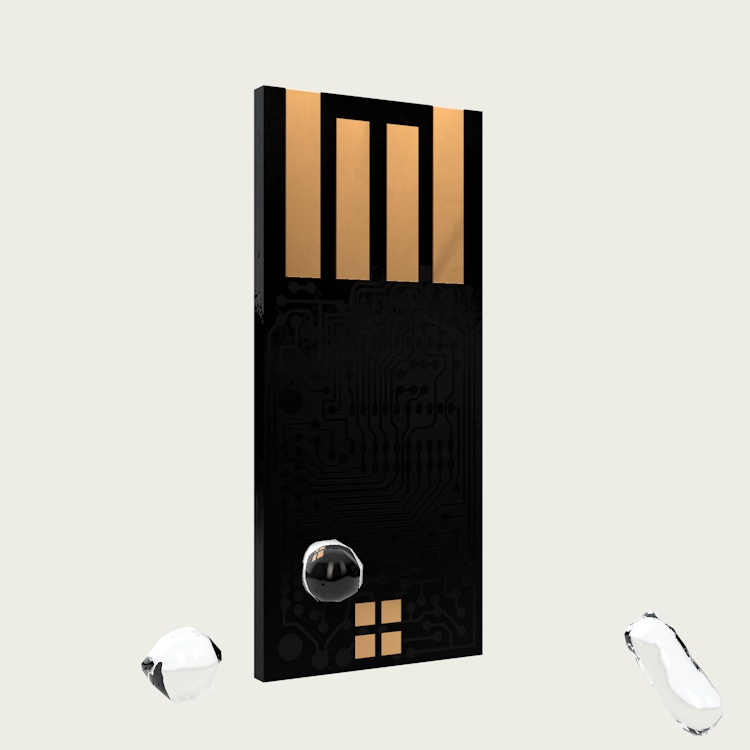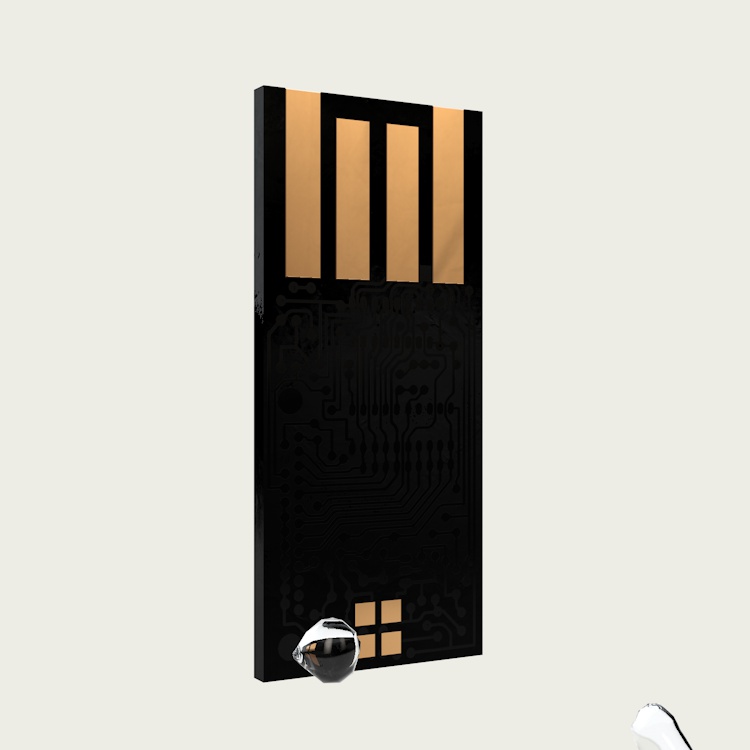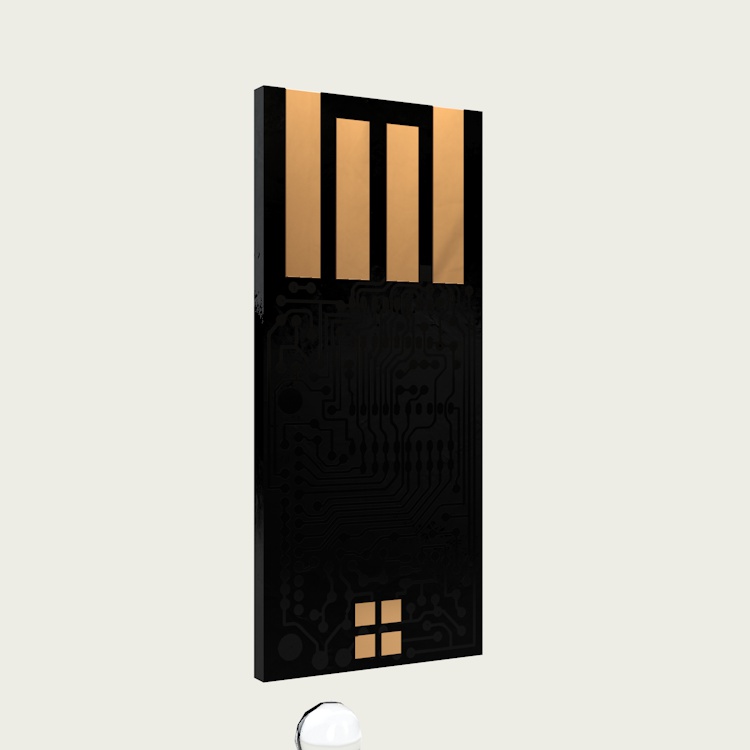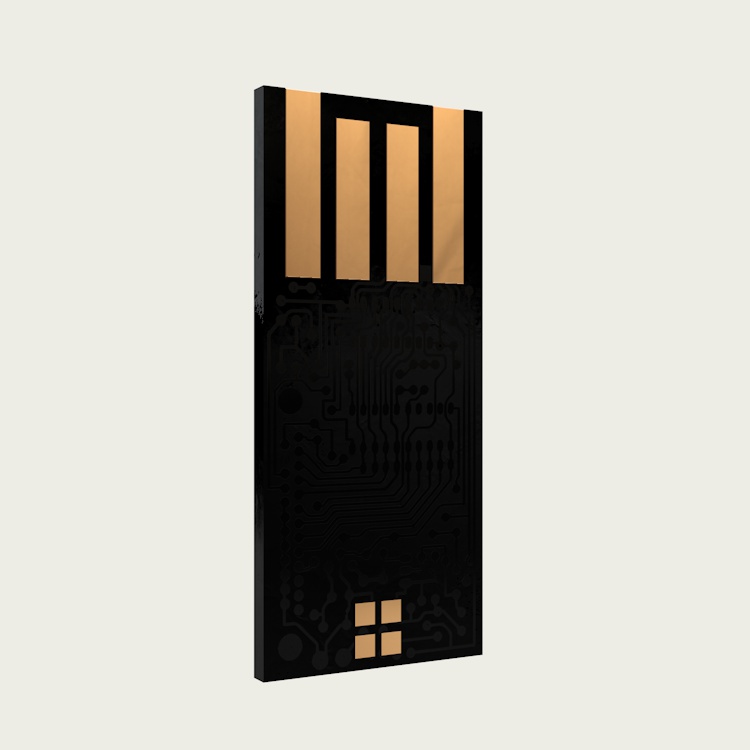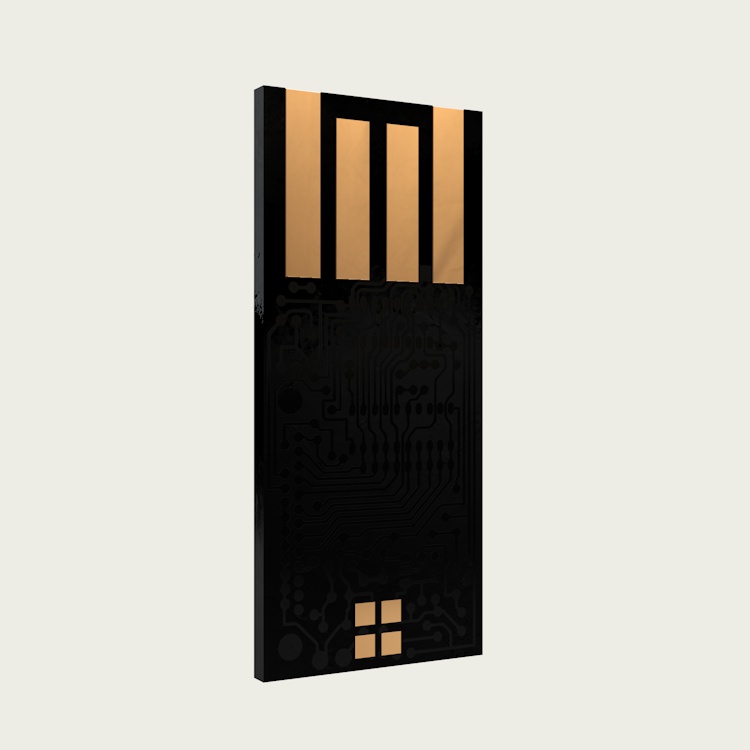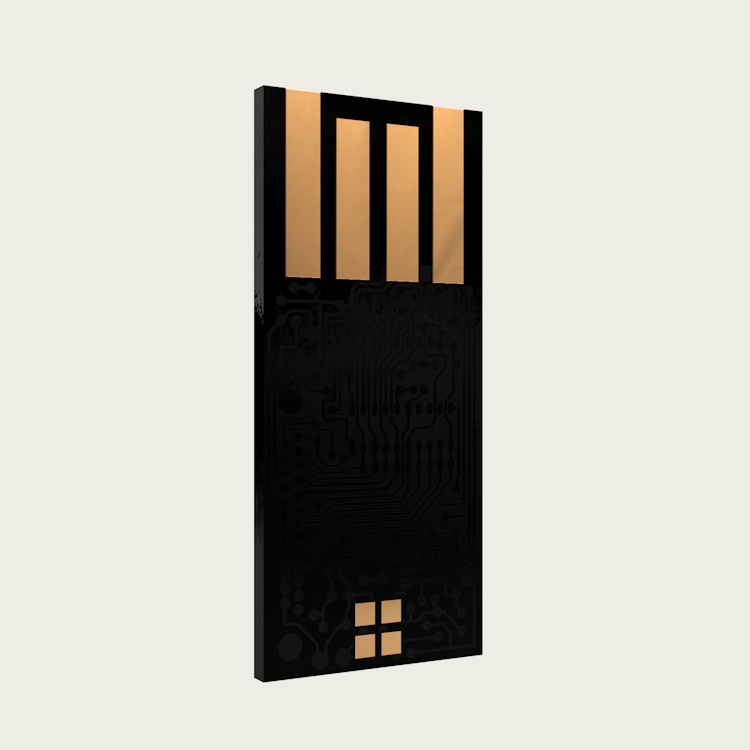 Prices, certifications, special features
The price for flash drives changes daily according to the market trend based on supply and demand, as with most popular commodity exchanges. On one hand, manufacturers (Samsung, Hynix, Intel, Toshiba, Micron) must maintain the right level of supply on the market, and, on the other, many multinational companies like Apple, Sony and Nokia have the ability to modify the price of memory devices as a result of order settlements that absorb a large part of the chips on the market. The price of USB flash drives thus changes according to the Flash memory price trend, since the chip is the item that affects 50% to 80% of the total cost. The price trend of memory chips can be constantly monitored by registering on the website www.dramexchange.com (category "Flash Spot Price").
Maikii USB flash drives are designed using only the most innovative production processes, which guarantee maximum quality standards. All our products are certified by CE, FCC, REACH and RoHS. The body of our USB flash drives are all eco-friendly. We are members of the consortium WEEE for electronic and electric waste collection.
Our certificates are released by SGS, an institution based in Geneva and an international leader in inspection, verification, control and certification services of electronics production processes. Since 2009, we have held an agreement with SGS to constantly control Maikii's production processes. This is further proof that we are fully committed in our attention to quality.
There are various types of drives and connectors on the USB drive market. COB (Chip on Board) technology makes it easy to assemble the USB drive components in extremely small dimensions. This also makes it possible to achieve a faster reading and writing speed. In addition to their improved technological qualities, COBs are resistant to water and impact and, thanks to their size, they can be used to create smaller USB drives.






What distinguishes quality products?
Maikii quality
To guarantee the quality of our products, Maikii exclusively uses brand-name memory chips, or products from one of the five leading manufacturing companies: Samsung, Hynix, Toshiba, Intel and Micron. The high quality of these memory chips is translated into the real guaranteed capacity of the USB flash drive, as specified in the table.
| | |
| --- | --- |
| Capacity | Actual capacity guaranteed |
| 512 MB | More than 480 MB |
| 1 GB | More than 960 MB |
| 2 GB | More than 1920 MB |
| 4 GB | More than 3800 MB |
| 8 GB | More than 7800 MB |
| 16 GB | More than 15000 MB |
Another essential feature is represented by the read/write speed of the chip, which is usually between 3-6MB/s for writing and between 12-16MB/s for reading. Performance does not only depend on the memory chip, but also on the "controller", another essential element of USB flash drives. This is the reason why Maikii only uses controllers made in Taiwan by manufacturers like Alcor, Ite, Smi and Phison. Using these memory chips enables us to offer a life-long guarantee on all products, with free replacement of non-operating parts.
"No Brand" Chip
Maikii has firmly decided not to use the so-called "White Chip", or memory chips from small manufacturers with lower standards and prices. The quality, duration and speed are much lower compared to Brand products. Another important difference consists in the actual ability of the product, as shown in the table below. Although the price for this type of memory chip is less than a Brand chip, much also depends on market availability at that particular time of reference, since available quantities are often limited.
| | |
| --- | --- |
| Capacity | Actual capacity guaranteed |
| 512 MB | Less than 470 MB |
| 1 GB | Less than 950 MB |
| 2 GB | Less than 1900 MB |
| 4 GB | Less than 3570 MB |
| 8 GB | Less than 7750 MB |
| 16 GB | Less than 14800 MB |
The illegal chips!
Where price is considered over quality, you'll find Upgrade Chips, which are poor quality. These chips contain damaged memory cells as a result of their production process, which thus decreases the actual usable memory. After formatting them several times, chip manufacturers place them back on the market with lower usable capacity. However, some USB flash drive manufacturers manage to reactivate the damaged cells through new formatting techniques, making them seem operational. This increases the capacity detected by the PC, which will also save data in the non-operational cells, thus causing lost data. The sale of Upgrade Chips is clearly a scam and is thus considered illegal.