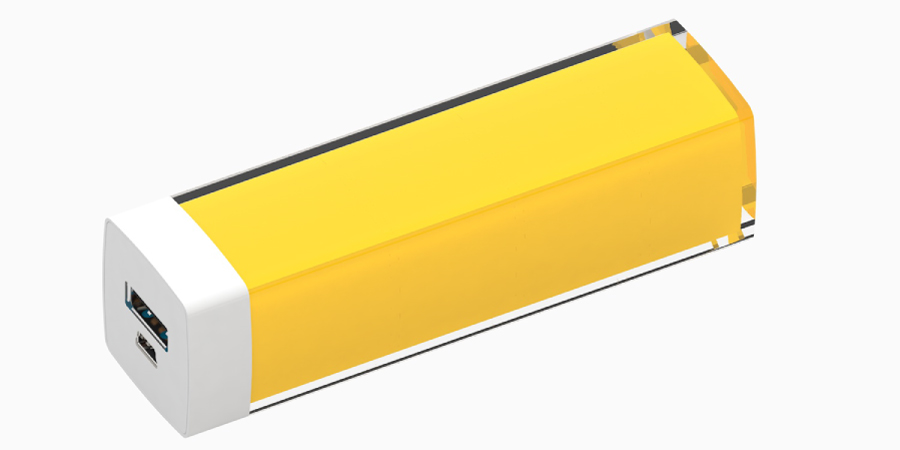 Power Bank.
Who are you calling "battery"?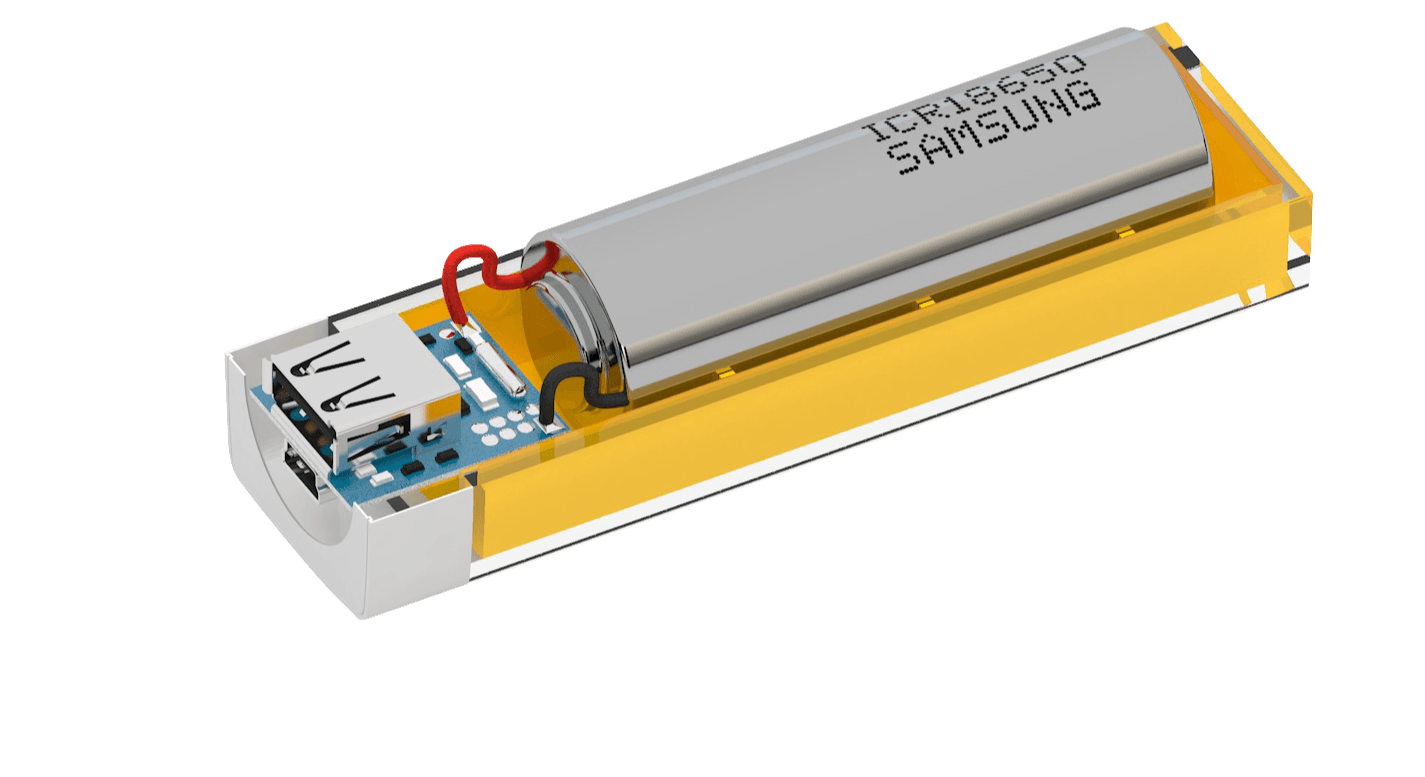 What is a Power Bank?
A Power Bank is an external battery that can be charged via USB cable from a supply source such as a laptop or a wall-mounted battery charger. Once charged, the Power Bank can supply power to any electronic device (smartphone, tablet, camera, video camera).  The Power Bank is portable, universal and compact. It is an extremely useful gadget, and ideal for promotional customization.
Power Bank.
How to choose one that's right for you.
What does mAh stand for?
The mAh size indicates the battery's maximum storage charge in the power bank. mAh stands for milliAmpére/hour and indicates the "capacity" of a rechargeable battery over time. For example, if a battery is 800mAh, this means that it constantly supplies current of 800mA for one hour. The higher this value is, the more powerful the battery is, and the longer it will last.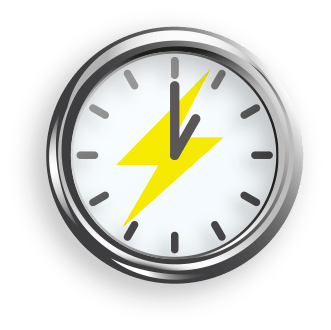 How to choose the ideal output for your Power Bank.
Selecting a high mAh power bank means that you are able to store a high level of energy and therefore recharge your device more.
To figure out which Power Bank best suits your requirements, you should select one that is equal to, or greater than, that of the device to recharge. For example, the battery of an iPhone 4 has 1420 mAh. A 2200 mAh power bank enables you to recharge it completely 1.5 times. It is also important to note that batteries do not have linear performance. In fact, there is a slight dispersion of electrical energy from one device to another when charging. This loss is approximately 20-30% compared to the value declared.
We have listed a few of the most popular devices and their respective capacities in the following table:
| | | |
| --- | --- | --- |
| | Smartphone | mAh |
| | iPhone 4 | 1420 |
| | iPhone 5S/5C | 1500 |
| | Samsung Galaxy S3 | 2200 |
| | Samsung Galaxy S4 | 2600 |
| | Samsung Galaxy Note II | 3100 |
| | Lumia | 2000 |
| | HTC One | 2300 |
| | | |
| --- | --- | --- |
| | Tablet | mAh |
| | iPad Mini | 4500 |
| | iPad Air | 9000 |
| | Nexus 7 | 4000 |
| | Nexus 10 | 10000 |
| | Surface | 4000 |
| | Kindle Fire HD | 4500 |
| | Galaxy Note 10.1 | 8200 |
The Amps indicated in the USB port of a power bank determine the speed with which the device will be recharged. Besides selecting the right capacity, it is also important to choose a power bank with an output current that is similar to the one indicated on the battery charger of your device. A smartphone usually comes with a battery charger that supplies current at approximately 1A. A tablet, however, is equipped with a battery charger that supplies current at approximately 2A.
To recharge a tablet with a 1A output power bank means slightly longer charging times than with a 2A power bank. Alternately, it's no problem to use a 2A output power bank with a smartphone since the output current is controlled by the voltage, which is always 5V, a value established by the USB port specifications.
How to recharge a power bank
The Power Bank can be recharged from a power source such as a laptop or wall-mounted charger via USB cable. The charging time of a power bank depends on its capacity and the accepted input current, which is always indicated in the instruction booklet for Maikii power banks.
These are the recharge times of our power banks, estimated according to their capacity and an input current of 1A:
| | | |
| --- | --- | --- |
| Capacity | Recharging time | Input current |
| < 2600 mAh | 3-4 hours | 1A |
| 2600 mAh | 6 hours | 1A |
| 3000 mAh | 9 hours | 1A |
| 4000 mAh | 9-10 hours | 1A |
| 10.000 mAh | 10-12 hours | 2A |
Poor quality power banks often do not indicate the input current, and it is therefore impossible to estimate the time required for a full recharge. With no precise indication, and if the power bank input current accepted by the USB port is less than 1A, it will be significantly longer.
To select the proper power bank, and to distinguish a good quality product from a poor one, make sure that the input amperage is correctly indicated in the instructions booklet or on the said product.