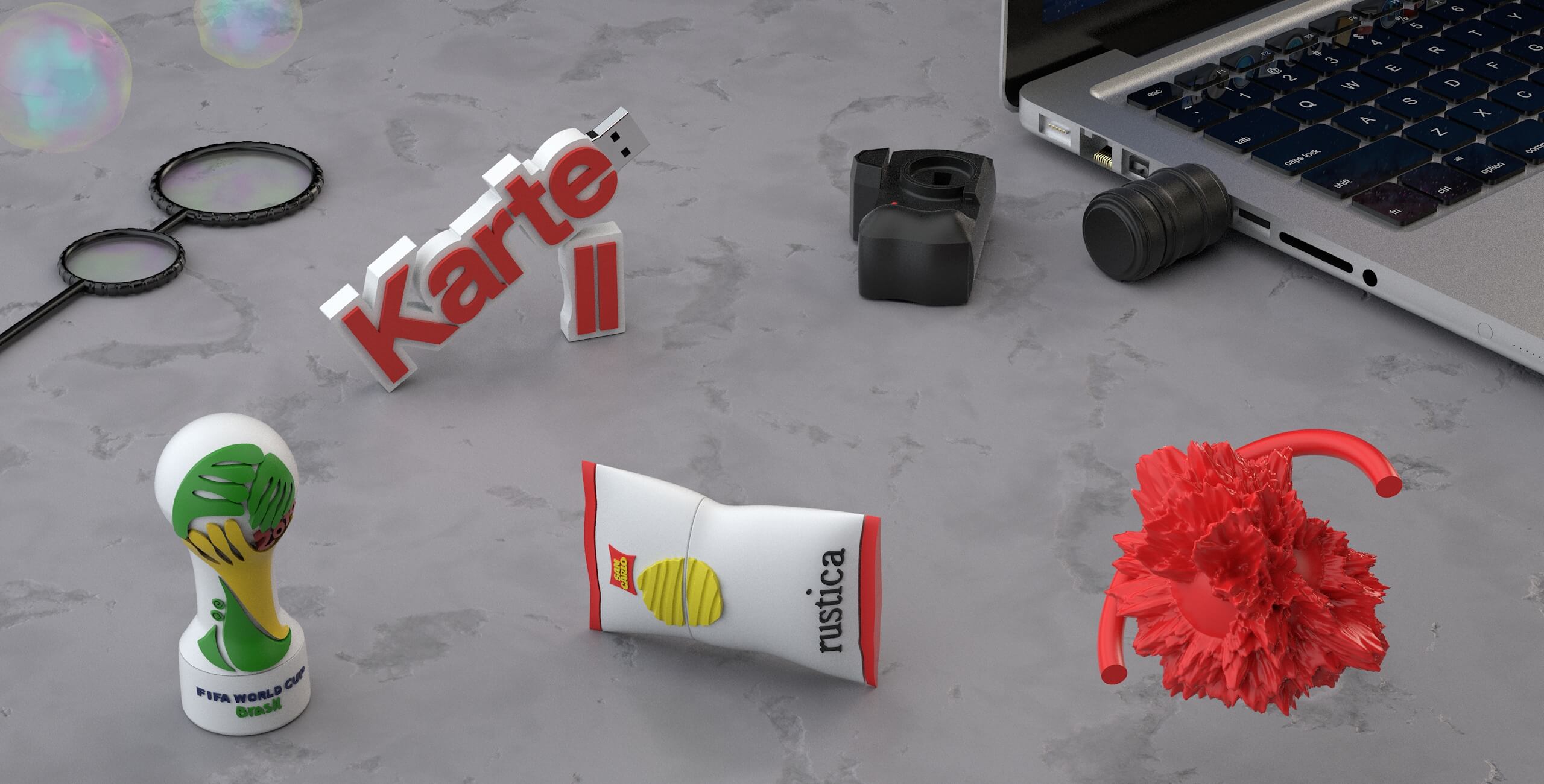 Maikiidea.
Whatever you want,
the way you want it.
Maikiidea: customized USB flash drives and power banks
With Maikiidea, you can create fully customized USB flash drives and Power Banks, not only by using your logos, but also by selecting the shape, colour and capacity you desire.
Maikiidea is about your ideas and projects, and gives you to option to create USB flash drives and power banks starting with your design, your logo, or your product to come up with a fully unique gadget design.
The material used to manufacture these items is special soft rubber that molds perfectly to your specific design. Minimum orders are just 100 pieces.
A maximum of 5 colors are available to create 2D USB flash drives, and you can decide whether to keep the sides the same or different. Drives produced in 3D can take any shape, from simple to complex, in up to 5 colors, including the background.
You can reproduce any kind of 3D object with customized Power Banks, with three colors or more, including the background.
Go to our product sheet to choose the solution that best fits the creation you have in mind, to see our prices, and to request a free quote.